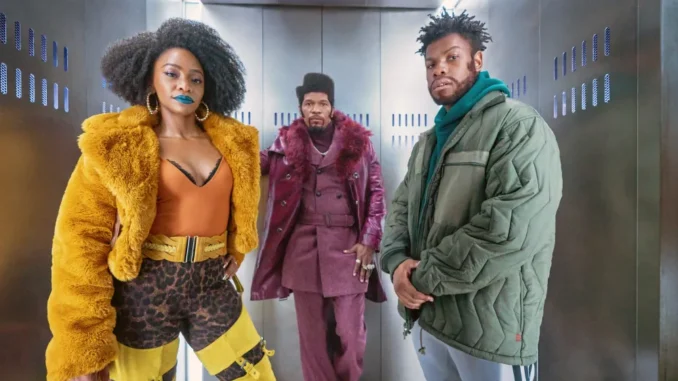 By Oliver Webb
Juel Taylor and Saira Haider met at film school. That proved the start of a working relationship, as it so often does in the film business.
"I didn't go to film school with a background in filmmaking at all. I'd never cut anything together. When I got into the editing room, I realized that this was where I was going to learn the most," said Haider, who started out as a post-production assistant on "Entourage" and is now a picture editor.
Haider cut "They Cloned Tyrone," which Taylor directed as his first feature film. "Tyrone" stars John Boyega, Jamie Foxx and Teyonah Parris as a trio that gets caught up in a bizarre government conspiracy. The film began streaming on Netflix earlier this year. (Mild spoilers follow.)
CineMontage: How did you first get involved with "They Cloned Tyrone"?
Saira Haider: Juel and I first met in this feature filmmaking class over at USC and since then I'd cut a short concept film for him, and while I was working with another director friend of mine on "Creed 2," we crossed paths again on that project because he was rewriting it, and I saw a lot of him and Tony in the cutting rooms while we went through post. We've always had a really good group of filmmakers that consistently work together, so it was cool to hear more of his notes in a studio atmosphere. So, we just naturally built more rapport off of that, but "Tyrone" was my first feature length project with him and it was certainly very different from our previous experiences.
CineMontage: What were your initial conversations with director Juel Taylor?
Saira Haider: Juel challenges himself to use as few cuts as possible. Even in the style of his blocking. The time period, setting, tone and films he was referencing were conversations that we had up front. He didn't want it to have a totally recognizable location and time. … He was fine with not over-explaining a lot; many references in this are left at "if you know you know." We talked about filmmakers that he respects a lot, such as the Coen brothers and Paul Thomas Anderson. We would also rewatch a lot of moments that inspired his thinking and we would constantly return to all of his references to get inspired.
CineMontage: The film is a blend of satire, mystery, and drama. What were the challenges of balancing different genres?
Saira Haider: I think that was the trickiest part of our editing. The beginning sets the atmosphere, comedy, drama, and has this Scooby-Doo element. We started the edit with too much exposition at the end, for example, and cut a lot down. It was important to balance the clarity without sacrificing any necessary exposition. We also stayed aware of introducing too much confusion with over-editing. To bring us in and out of drama and sci-fi moments, comedy editing was a bridge and the Scooby-Doo tone helped, especially at the end when they are breaking in. Even if it's funny in the third act, you couldn't always make a joke out of something if you wanted to make a point dramatically – so that balancing took the most finesse. It was many iterations of when to figure out when to come out of peak of the drama and get back to the mystery and fun. We just did what many filmmakers do and screened it often for notes, feel the vibe and work until you know you are somewhere in the neighborhood of finishing.
CineMontage: Could you discuss your approach to cutting the "Under the Glen" sequence?
Saira Haider: Those were some of the hardest scenes to edit. The blend of how you can make this so crazy, funny and then get into unfolding the mystery and landing the realness of the thematic elements was important. One of the things we even considered cutting out was the elevator sequence of the trio singing that brought you underground, but it was important for me to keep because it's a perfect example of bridging the weirdness, comedy and suspense that I think is Juel's signature. It gives you a minute to enjoy our main characters, feel the tonal flavor, then get into their discovery and terror of what they are about to see. I had to go back to the dallies many times just to find the funniest bits, the most concise bits to sort of get through that section and unravel what they are really seeing and how the story really wanted to open up.
When they finally get to the part with clones and all of the duplicates was really difficult because the initial structure of that scene was so long that we had to find a method to not lose the story or confuse the geography of the room. It all kind of looks the same no matter where they walk, but you wanted to sell scale and amount of clones in there, so that took a bit of finessing. We even shot a couple of strategic B-roll bits for the very tail end of that, just to get us through it as fast as we could without being super-confusing.
CineMontage: What was it like working with John Boyega?
Saira Haider: There were moments where Juel and I argued about what the best line reading of something was and what John's best delivery was. I think he could be one of the greatest dramatic actors of our time. He has so much range. There are options in there on the cutting room floor that still would have been great for him. You have to choose what's best for the overall narrative, but he was just tremendous. Teyonah and Jamie too. Many times it was hard to decide what Jamie's funniest line was. They just had such good chemistry between the three of them that it made it easy to find engaging performances. That wasn't the toughest part of putting all of this together. The actors definitely made it easy.
CineMontage: What was your favourite sequence to put together?
Saira Haider: The one I had the most fun with was the "Got Damn Fried Chicken." It's such a fun balance of where Jamie's revelation happens in that scene and it's really uncomfortable to watch because there's a lot of social commentary to dissect. I kind of became obsessed with what the funniest trajectory of that scene was and every single one of them had superb ad-lib moments.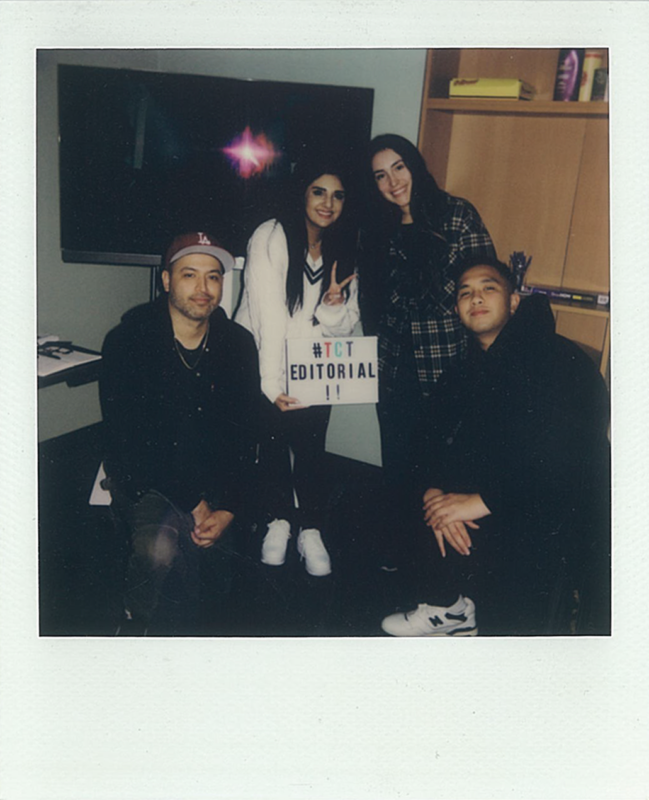 CineMontage: How was the soundtrack integrated to boost the story?
Saira Haider: Juel had a sort of soundscape in his mind that we never stopped working on. At first, we thought maybe the sound of this would be more dramatic, or Shakespearean like Nicholas Britell's work for "Succession," but we decided to try something a little bit funkier because the needle drops he wanted to use in the movie were in that realm. He leaned into the Blaxploitation of it all. The composer was in the editing room with us for most of the post-production and it just evolved so much to the point where it was total perfectionism. Juel wrote many of the lyrics himself and really challenged himself to highlight themes and style even in that arena. He would be in the studio with the artists writing and just made sure every single thing matched the tone. Sometimes we would get a song back and it would influence the edit. We spent so much time in post-production that it ended up being a good process just to marinate and experiment with it and find the sound.
It's always the dream to work with someone who cares deeply about every part of the process as much as Juel does.
Oliver Webb is a freelance writer.