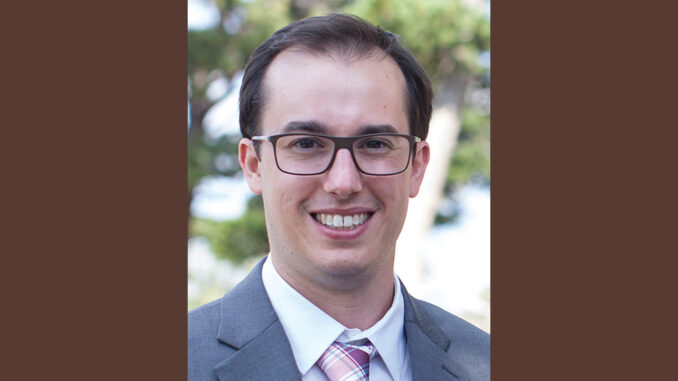 Matthew Simpson has joined the Editors Guild as a Field Representative in the Los Angeles office. Hailing from the East Coast, Simpson is a graduate of Emerson College.
He moved to Los Angeles after graduation and began his career in the industry as a post-production assistant on The Wolfman (2010). Since then he has served as an assistant editor on a variety of productions, ranging from reality TV to features, and became an Editors Guild member in 2012. Most recently, he worked on this year's War for the Planet of the Apes. He is excited to join the team at the Editors Guild as he embarks on a new chapter of his career.
"Having worked as an assistant editor, Matt will make a great addition to our team," commented Scott George, the Guild's Western Executive Director. Given his background in picture editorial, Simpson will be heavily involved in representing members in those classifications.
Simpson is recently married and enjoys long walks on the beach with his wife Caryn and their dog Grady. When not at work, he can usually be found watching The Wire or loudly supporting the five-time Super Bowl Champions, the New England Patriots.