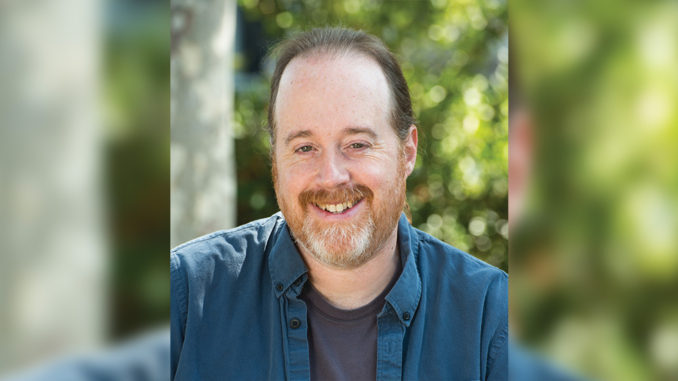 by Peter Tonguette • portraits by Wm. Stetz
When audiences walk out of August: Osage County, they may conclude that its farrago of unhappy characters would do well to see a psychologist. After all, the occasion of the Weston daughters — Barbara (Julia Roberts), Ivy (Julianne Nicholson) and Karen (Juliette Lewis) — returning home is the death of their father Beverly (Sam Shepard), who is survived by wife Violet (Meryl Streep), who is also in bad shape. The film, adapted by Tracy Letts from his Pulitzer Prize-winning play, is directed by John Wells and will be released on December 25.
It is appropriate that editor Stephen Mirrione, A.C.E., would assist in bringing the Weston family's story to the screen. An Academy Award winner for Traffic (2000), he has edited some of the past decade's most popular and lasting films, including 21 Grams (2003), Good Night, and Good Luck. (2005) and Babel (2006). But even more pertinent to August: Osage County is the fact that the editor's childhood dream was to become a psychologist. No wonder he felt inspired when cutting the film's 20-minute post-funeral dinner scene.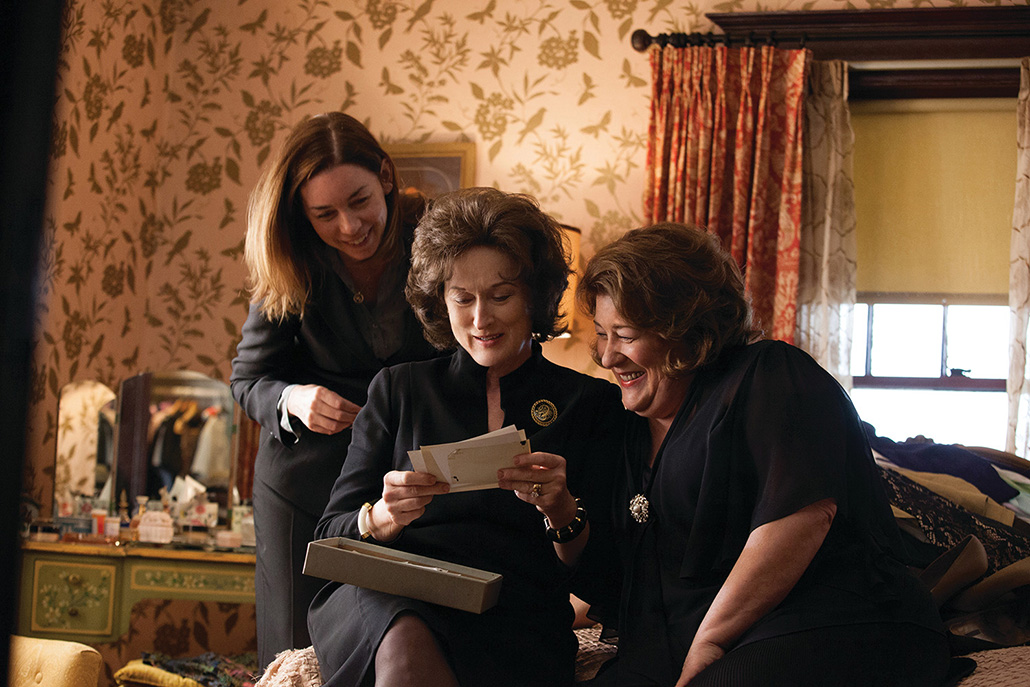 "When I was a kid, I got it in my mind very early on that I wanted to be a psychologist," Mirrione recalls. "It was like a kid saying he wants to be a fireman or a policeman. I do think there was something about the brain, emotions, people's reactions with each other and family dynamics that fascinated me."
The dream persisted until high school, when Mirrione realized that an aptitude in science was essential. But he nurtured other artistic interests — he was a theatre buff and played viola in the school orchestra — and they came together at the University of California, Santa Cruz. "Editing, I found, incorporated all of the things I was interested in: music and performance and storytelling," he says. "I remember I was the one who would volunteer to be an assistant editor on anybody's student film."
He is notable for his close collaborations with directors, editing six films for Steven Soderbergh, including Traffic, Ocean's Eleven (2001) and its two sequels, and five for George Clooney, including the forthcoming The Monuments Men. One of his earliest compatriots was Doug Liman, with whom he worked on Swingers (1996) and Go (1999). "I met Doug when I first moved to LA and he was at USC," Mirrione recalls. "We were coming up together and learning as we were going."
Soderbergh, by contrast, was a veteran filmmaker by the time Mirrione was hired to cut Traffic, with a well-oiled production team in place that "he had spent years putting together," the editor says. "It makes you feel like what you're doing all the time is going toward making the best movie possible, rather than always feeling like, 'Okay, we're just scrambling to stay alive every day.'"
Mirrione sees the ability to intuit a director's hopes or concerns for a scene to be an essential part of his job. In a way, the skill harkens back to his precocious boyhood goal. "Some of my directors definitely say that sitting with me in the editing room is a therapy session," he says. "I recommend to editors to go to a therapy session, because I think they would learn a lot about what it's like to really listen and be able to draw out what a director is thinking and feeling."
CineMontage recently spoke with Mirrione as he was completing the final mix on August: Osage County.
CineMontage: How did you get involved in August: Osage County? 
Stephen Mirrione: I saw that the film was about to go into production, that it had been set up and green-lit. Fortunately for me, George Clooney and Grant Heslov had been attached as producers. I had just finished Hunger Games [2012], and had a few things that were going to happen, but they fell through. So I ended up having quite a long period of time off. I hadn't seen Tracy Letts' play, but I was familiar with it, and when I saw the cast, I thought, "Oh, that's something I'd love to be involved in."
I actually wrote to George and Grant: "Hey, I don't know what John Wells' situation is. Does he have somebody already? If not, I'm interested." They were excited about my availability, and John was receptive to bringing me on board. They sent me over the script right away, and I read through it. The thing I love the most about my job is cutting dialogue scenes. And that's all this is — all the way through. I just remember that dinner scene, thinking, "Oh, my God. This is some of the most amazing dialogue I've ever seen."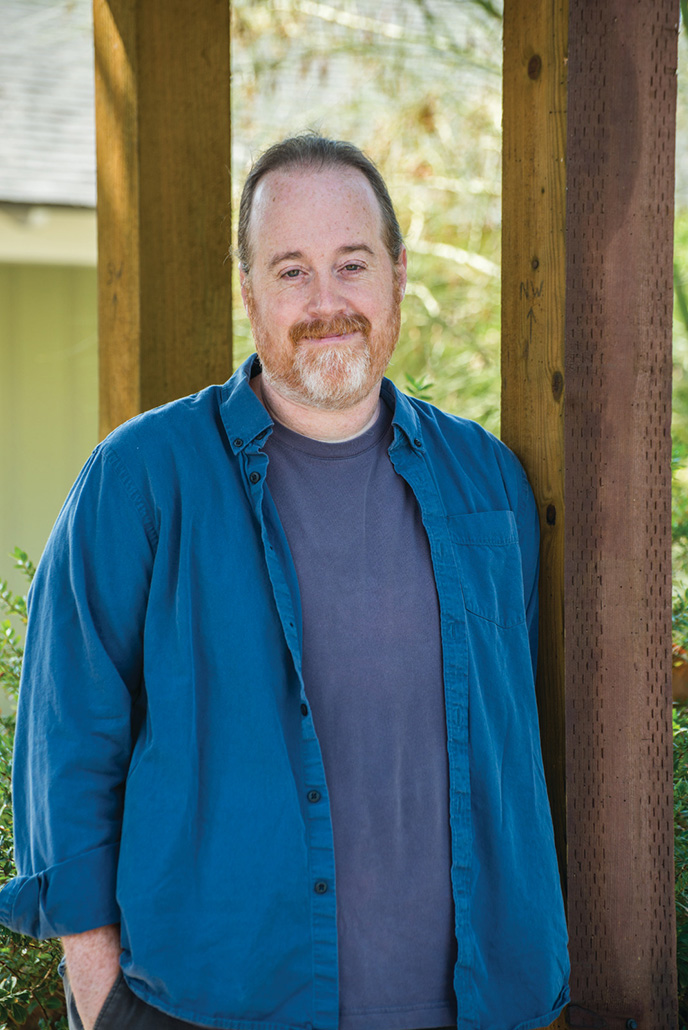 CM: When you read a scene like that, do you immediately start seeing the possibilities?
SM: I wouldn't say editorially. I don't spend a lot of time thinking about it in terms of what the cutting pattern's going to be. It's more about the reality and humor of the dialogue — and the pace of the dialogue. The rhythm of the speech in this movie is so brilliant, especially that dinner scene. Ultimately, it's 20 minutes long in the movie. The average dialogue scene in most films is about two minutes. I compare it to somebody who's been cutting short films and then making the jump to working on a feature. It's a completely different experience and a completely different pace that you have to work with. But when I was reading the scene, it was more about just feeling lost in a reality.
CM: Even though the film is based on a play, it seems you were very concerned about making it as real as possible.
SM: Yes, it's a play, and yes, the words are super-important — you don't want to betray that. But at the same time, it has to feel organic and real. I think that's where my sensibility comes in — being able to run it through that filter and making sure it doesn't feel like a play. You have a different relationship to the performance and the material when you're watching a play than when you're watching a movie. In a play, it is much more about the style of how it's presented and how it's staged. In a movie, the filmmaker is really directing your point of view and your relationship to the characters. Again, to use this dinner scene as an example, you've got 10 people sitting around a dinner table. If you're watching that in a play, who are you paying attention to? Are you just paying attention to the person who's talking? Is that where you go? You're allowed to make your own decision in terms of who you're looking at.
It's a completely different experience than watching it in a movie, where we're actually pointing out these subtle, tiny little details; it's not just about who's talking, but who's listening, who's reacting and who's feeling what based on what this or that person is saying. The words are the same, but you have a different relationship to it. That, to me, is what makes what we do as editors so exciting: Being part of that dance with the actors and with the audience, and being able to create that shape of where and who we're engaging with throughout the scene.
CM: Can you talk about the actors in the film?
SM: John Wells and the producers really put together the perfect cast for this. It's become a cliché about how fantastic Meryl Streep is, but to have the privilege of seeing her create those moments was just such a thrill and privilege.
There are several actors I've gotten to work with who gave performances that really stand out. If you strung together all of their raw dailies, you'd find that something interesting was going on 100 percent of the time. Take Benicio Del Toro's performance in Traffic; he was so connected with that character. You could tell there was always an honest motivation for everything he was doing or thinking. The same thing with David Strathairn in Good Night, and Good Luck. Even more recently with Jennifer Lawrence in Hunger Games; there was just so much going on and so much depth to her performance that you couldn't stop looking at her.
"You have to push forward — and, of course, rely on your partner, the director, to come in and react to that and remember. That's one thing that John [Wells] brought to the table on this. Having come from a history of doing so many great TV shows with big casts, he had a remarkable sense of recollection." – Stephen Mirrione
But then to see this with Ms. Streep… There was this precision to her rhythm, her body language and everything she was doing, but you'd only notice the precision if you really went back and studied. At the same time that it was totally precise, every take was also completely unique in terms of the variation on where she was, how one word led to another and how one action led to another. She'd do a take, and it'd be brilliant. You'd be like, "God. That was fantastic." And the next take, you'd be like, "Oh, I get it. She has realized she needs to fine-tune this moment."
CM: It sounds like having so many options is an editor's dream.
SM: It can be. But sometimes it can be difficult when that happens. When I'm putting a cut together for the first time, I like to go on a quick burst. I don't want to be in my head too much. There's always time for me to go back, analyze the cut and become more critical of what I'm doing. I like to surprise myself and just go on instinct as much as possible, putting things together. When I'm going through dailies, a lot of times if something is really good and exciting, I'll latch onto that, and say, "Okay, this is going to be the thing that I'm going to base it on."
But when you start to have three or four versions of that, you're like, "Okay, that's great. But that's great, too. And that's great." They're all great, but for different reasons. Especially when you're in the mode of just assembling the movie for the first time, you don't know the shape of the whole thing — you don't know everything that came before and that's coming after. Your decision about why you pick this one versus that one is a little bit arbitrary at that point. You get a little bit neurotic: "Maybe I'm forgetting this other great thing."
CM: So how do you deal with that?
SM: You have to push forward — and, of course, rely on your partner, the director, to come in and react to that and remember. That's one thing that John brought to the table on this. Having come from a history of doing so many great TV shows with big casts, he had a remarkable sense of recollection: "Okay, in this scene I remember Meryl tried one like this, or she tried one like this." We can go back then and find it.
CM: It sounds like the choices didn't end up overwhelming you.
SM: That's not to say it wasn't daunting — especially going through and putting together that dinner scene. I couldn't do my usual thing — "In the next three hours, I'm going to finish this scene." The first assembly of that scene took about two weeks; it's 20 minutes long with 10 people that you can track.
John covered it brilliantly. They split it into about four sections. For each section, they had A and B cameras rolling. They'd have two shots, singles and slightly looser, one side of the table and the other. After about the third day of shooting, I remember calling him, and saying, "I know it's not going to be the perfect performance, but could you just get everybody around the table and just run it through in a wide shot?" He had a couple of moments where he actually covered the whole table, but he didn't have it the whole way through. Not that we would necessarily use it a lot, but just in terms of being able to use it as placeholders in the assembly every now and then. And he said, "No." After the actors had been killing themselves for three days, he was not about to sit them down and say, "Okay, now let's do it all the way through from beginning to end." He was right. I was asking that to make it easy for me.
CM: Steven Soderbergh sometimes edits his own work in between working with you on films.
SM: He started editing his own stuff way, way back when. He was already really a great editor. It's like you're working with someone who knows the value of what it is that you're doing, and knows what you can do.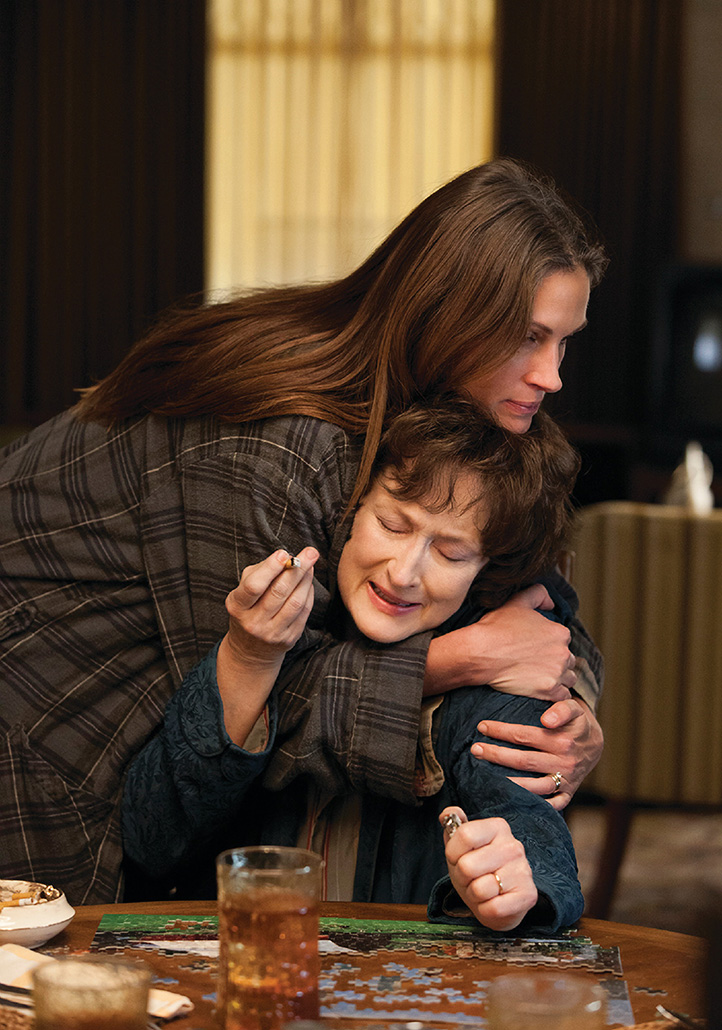 CM: But the films you've cut for him have a different quality than the ones he cuts himself.
SM: He inspires me. I remember specifically with The Informant! [2009], when I was watching the dailies come in, I got so excited. But when he's cutting himself, he's obviously putting it together the way he imagined it — but he's going to stop at that point. He's not necessarily going to be as excited about his own stuff, and try other things with it. I believe that's why he continues to work with me. I get what he's doing, so I'm not trying to take his stuff and completely transform it into something else. But at the same time, I will dig deeper and try other things that he maybe wouldn't have thought about or wouldn't have tried because he was prepping another movie and didn't have the time.

CM: Why do you think it's worked out that you've been able to work with certain directors again and again?
SM: Once you work with people — and you get them and they get you — you are excited creatively by the same types of things. I love the movies that I've made, I love watching them, and I love that people watch them. But for me, it's all about that moment in the room. My day-to-day thrill comes from sitting in a room with a director and working a scene, doing something and exploring it, analyzing it and then re-doing it.
It's that teamwork. Once you got a director and editor with whom that really works, it's natural that the director would want to have the editor again. It's a lot more fun to go on the second date than the first date.