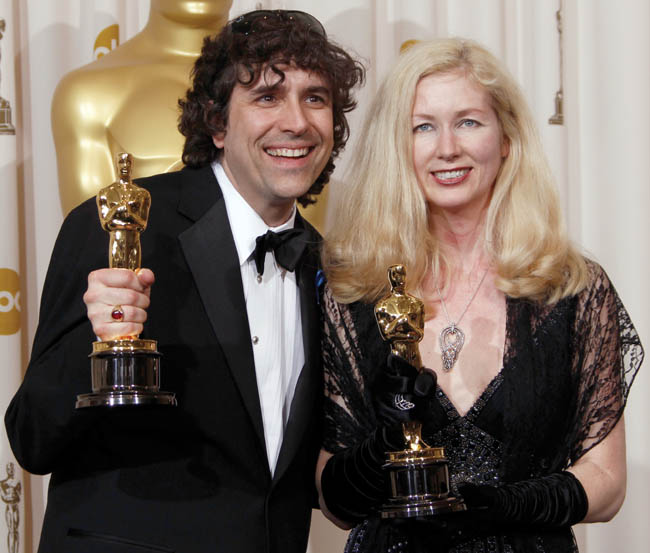 by Michael Kunkes
For nine weeks, Chris Innis was embedded with director Kathryn Bigelow and the crew on the Jordanian locations of The Hurt Locker.   "Just from the standpoint of shooting on location in the Middle East, this was a very difficult film to do," she says.  "It was very trying for everybody."  Innis was in Jordan because Murawski, originally hired by Bigelow, was exhausted from three years working on Sam Raimi's Spider-Man series, and could not make the overseas commitment.
Her presence in Jordan helped preserve the authenticity of the soldier's point of view that was key to the success of The Hurt Locker, but the physical hardships were only part of the difficulties she faced.  "We thought they were only going to be shooting with two cameras, but as it turned out, there were up to seven cameras turning every day," she explained.
"It was pretty clear that the schedule would have been impossible for one person," said Murawski, who teamed with Innis when the production returned stateside.  Chris had already done a first cut on a lot of stuff, so I jumped in and worked on what she hadn't yet done.  We agreed stylistically on how to approach things, then passed sequences back and forth so that it didn't seem like two editors cutting the film.  We wanted it to seem like one vision."
"We were also trying to structure the film as more point and counterpoint; to get pieces of all different points of view," Innis adds.  "This structure gave you more of the feeling of what it was like to be there as a soldier dealing with choices that would be difficult for any human being to make."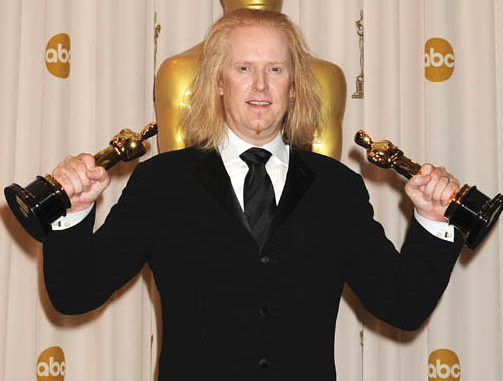 Paul N.J. Ottosson, MPSE, was previously Oscar-nominated for Best Sound Editing in 2004 for Spider-Man 2.  But, because The Hurt Locker is a film without a traditional score, heavy importance was placed on accurate, organic sound effects.  "Sound had tremendous importance, because it had to carry everything––especially for the things you don't see," Ottosson says.
"With all the hand-held shooting, we used sound to build all the tension happening around the actors.  I built an entire war going on off-screen—firefights, explosions, helicopters, jet flybys—that had to be organic, and every sound had to be justified by the environment we were in," he explains."
Ottosson relied heavily on production dialogue with a minimum of looping, in addition to "recording an immense amount of Foley," he says.  "Fortunately, Ray Beckett [who shared the Best Sound Mixing Oscar with Ottosson], our production sound recordist and mixer, gave me what was by far the best production dialogue I have ever received in over 130 films.  There were eight separate mics on every take."
Putting on his mixer's cap, Ottosson adds, "When we started working on the movie, I would copy scenes, do rough mixes and play them back for Kathryn.  "There was a lot of back and forth; I understood what she wanted and she trusted what I was doing.  So much of the legwork for a good mix had already been done."
Ottosson adds, "Much of the sound is very specific to the person you are seeing on screen.  I mixed the movie very wide, so that, for example, when people moved to the left, I wanted all the Foley to follow the dialogue over, then have someone else in the center of the screen with his own dialogue and Foley––and a lot of space in between.  This is unlike many traditional situations, where the dialogue will go to the center no matter where the character is."
Editors Note: Michael Kunkes, who passed away a few days before the Academy Awards, had interviewed Innis, Murawski and Ottosson for the Editors Guild website when they were nominees.  This article was drawn from those interviews.