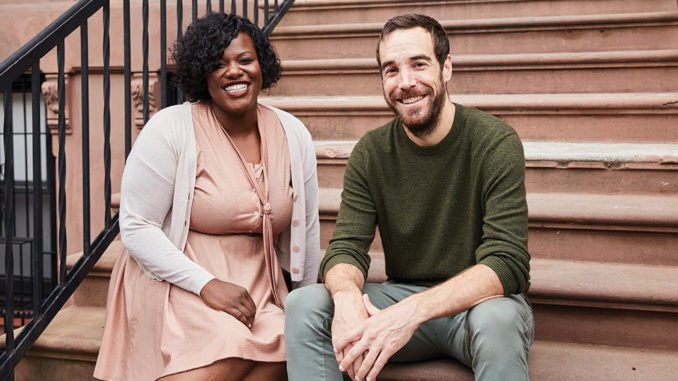 by Laura Almo • portraits by Lauren Damaskinos
On their first film as co-editors, Joi McMillon, ACE, and Nat Sanders, ACE, made a name for themselves in the independent filmmaking world with the runaway indie hit Moonlight (2016), as did their writer-director, Barry Jenkins. Aside from receiving the Academy Award for Best Picture — following the most notoriously flubbed "And the Oscar goes to…" announcement in Academy history — and a plethora of other plaudits for the picture and its makers, the film also garnered Oscar and ACE Eddie Award nominations for its editors, as well as the Independent Spirit Award for Best Editing.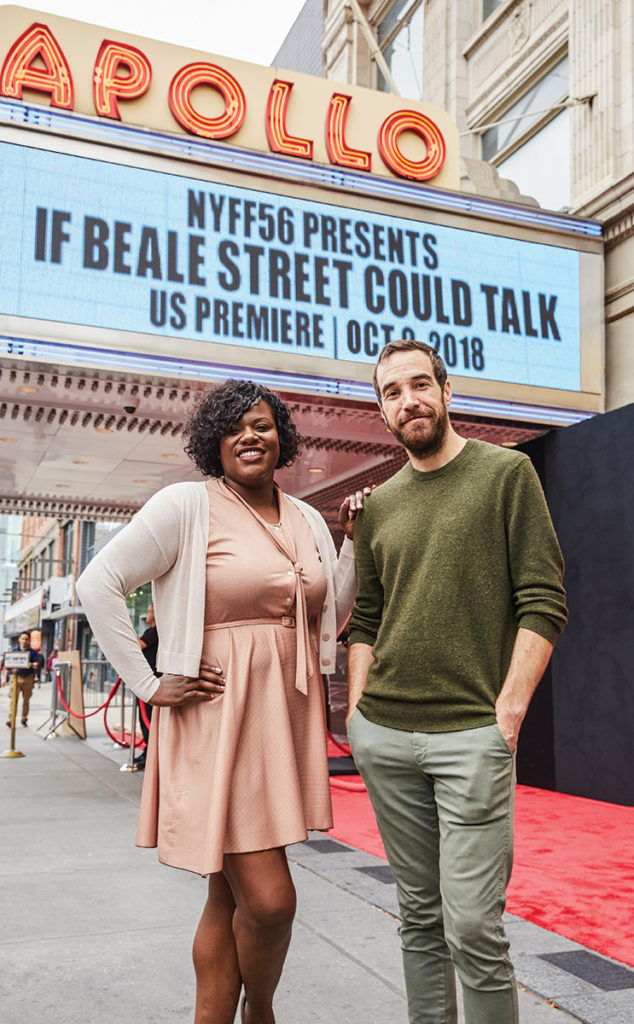 McMillon and Sanders have recently joined forces with Jenkins again on the much-anticipated If Beale Street Could Talk, adapted from James Baldwin's novel of the same name about a young pregnant woman in Harlem who must struggle to prove her fiancé innocent of a crime. The Focus Features film, which had its US premiere October 11 at the Apollo Theatre in Harlem as part of the New York Film Festival, opens in limited release December 14 before spreading wide on Christmas Day.
Although this is only their second picture together, the collaboration of McMillon, Sanders and Jenkins actually dates back to when all three attended Florida State University film school at the same time. Sanders was a year ahead of McMillon and Jenkins, but the trio became part of the FSU Mafia — a close-knit group of the school's film graduates trying to break into the film industry. Without the surfeit of connections one might make by attending film schools in Los Angeles or New York, they relied upon each other. This was indeed the case when each moved to LA. 
"We didn't know anybody in the industry, so when we all moved out here, we only had one another," recalls Sanders. "We've all been really tight for a long time." In fact, at one point he and Jenkins were roommates. Sanders and McMillon got their professional starts in reality television before moving into scripted fare. 
McMillon's early credits include working as an assistant editor on The Surreal Life (2003-2006), Beauty and the Geek (2005-2008), The Biggest Loser (2004-2016) and The Sarah Silverman Program (2007-2010).She took a step down to move up. "My ultimate goal was always to end up in feature films, but when I was offered an apprentice editor position on the indie film Talk to Me [2007], I had already been the lead assistant in unscripted TV and was about to make the jump to the editor's chair," she explains. "However, to me, this was an invaluable opportunity to learn the world of feature filmmaking." It was an auspicious move on the assistant's part as well, as the film's editor, Terilyn Shropshire, ACE, became one of her mentors. McMillon credits Shropshire with teaching her not only how to run a feature cutting room but the vital skills of diplomacy and the navigation of cutting room politics, as well. 
She worked as an assistant on a slew of films, including For Colored Girls (2010), Temptation: Confessions of a Marriage Counselor (2013), Good Deeds (2012), Madea's Big Happy Family (2011)and Madea's Witness Protection (2012)— all directed by Tyler Perry and edited by another one of her mentors, Maysie Hoy, ACE. 
For his part, Sanders' career began editing the series The Biggest Loser and Unan1mous (2006)before moving into features. In 2008, he cut Jenkins' first film, Medicine for Melancholy, and worked his way up through the indie film route. As for mentors, he acknowledges that film school editors and professors like Brandi Bradburn, ACE, and Dan Holland, ACE, were instrumental in his finding a passion for editorial. "They were really formative figures for me," Sanders suggests. "I wanted to be in a world where I was an assistant editor working underneath editors whom I really admired, and learning how the cutting rooms worked, but…I just didn't have any connections and it didn't work out. So I ended up on this other path."
Once Sanders worked on a project that could afford an assistant, he asked McMillon to join him on the HBO show Togetherness (2015-2016). The two also worked together on Girls (2012-2017). Then they teamed as co-editors on Jenkins' Moonlight.
In between Moonlight and Beale Street,McMillon edited Janicza Bravo's Sundance premiere Lemon (2017)and Jake Scott's American Woman (2018), which debuted at the Toronto Film Festival. Currently, she is paired up with Bravo again on the upcoming film Zola. Sanders' other work includes Short Term 12 (2013), for which on the Independent Spirit Award for Best Editing, The Glass Castle (2017) and Just Mercy, which he is currently cutting and is due in 2020. All three were directed by Destin Daniel Cretton. 
CineMontage caught up with with McMillon and Sanders in late September, not long before they attended the US premiere at the Apollo, to discuss their work on If Beale Street Could Talk.
CineMontage: You've both known Barry Jenkins for a while. What is his work style like?
Nat Sanders: We all went to film school together, so we know Barry's style and what he's looking for very, very intimately. He is very hands-off on post while shooting. He loves production and he gets very wrapped up in it so we don't hear from him very much during that time. If he has a chance, he'll stop by the cutting room, but for the most part we are putting the first cut together ourselves during production and then we'll show it to him afterwards. 
CM: How did editing Moonlight prepare you for working on If Beale Street Could Talk?
NS: When we made Moonlight, it had been eight years since I worked with Barry on Medicine for Melancholy. On Moonlight, it took a second to get my head back around his style, whereas on Beale Street it was there right away. Having worked much more recently with him played a big part. 
Joi McMillon: Because there wasn't a big stretch of time between Moonlight and Beale Street,our shorthand was more in sync on the new film. Sometimes Barry would say, "You know what I want," and in most instances we do know what he wants. This time it was like second nature to navigate his thought process, so we fell in step more quickly with each other on this film.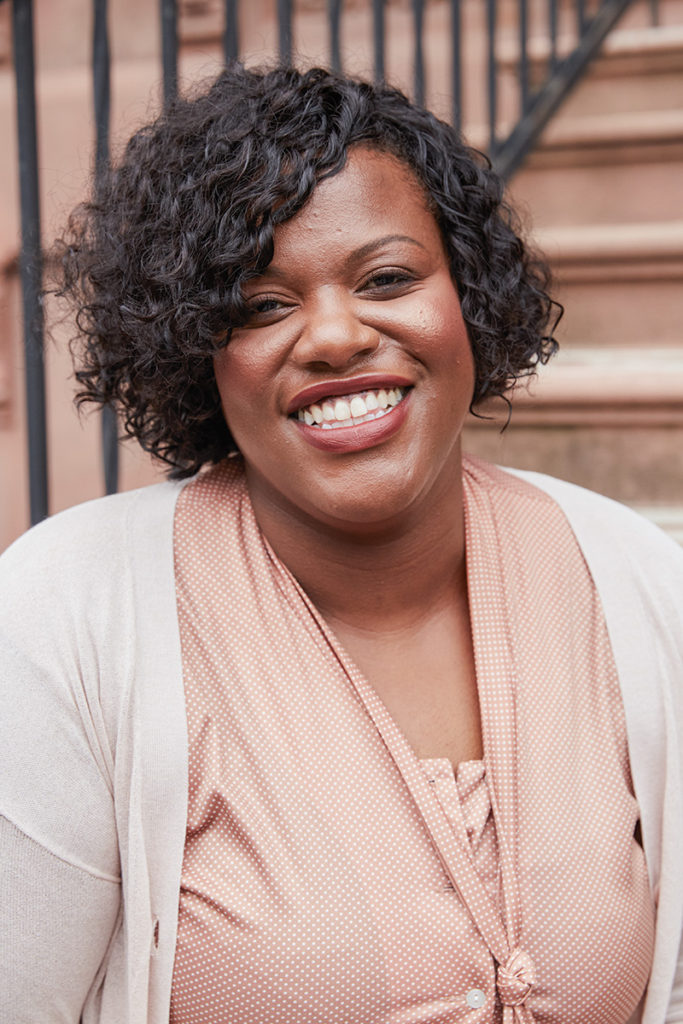 Barry is really good at telling you when something is almost there. At times, he may not be able to put an exact finger on what's not working, but he'll say, "It's so close." What I've found is you can't rush the material. Sometimes giving yourself space away from a certain scene and then coming back to it in a day or two allows you to see exactly what the scene wants to be. But you can't force it. 
CM: What was it like editing Beale Street after the success of Moonlight?
JM: A lot of people ask us if we felt pressure doing this movie after coming off the win for Moonlight. I think the pressure we actually felt was from James Baldwin himself. To do an adaptation of his work is a huge undertaking. His words are so powerful and you do not want to get it wrong. Knowing that this is the first American feature film adaptation of James Baldwin's work left us with some pretty big shoes to fill. 
NS: I personally wasn't as concerned plot-wise with sticking exactly to what was in the book, but I know Joi and I were always trying to keep Baldwin's words intact as much as possible, especially in the voiceover. All of itis delivered by Tish [KiKi Layne]; some of it is written from the perspective of a naïve, innocent 19-year-old, and some of it is directly in the voice of Baldwin, the writer and intellectual. There was discussion in post as to whether this duality worked, and that maybe we should trim some of the Baldwinesque language. But his words were so powerful and brought so much context to the project that Joi and I were two of the voices that fought really hard to protect and preserve them.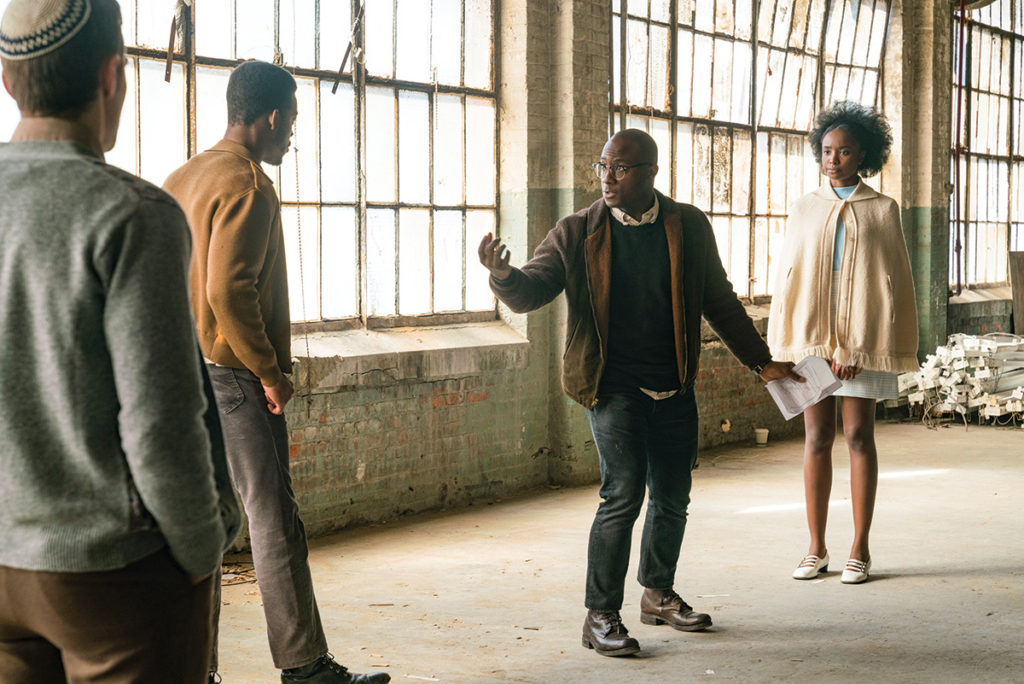 CM: The film has a complex structure with flashbacks and flash-forwards. Does that come from the book or script, or was that you guys experimenting in the cutting room? 
NS: The back-and-forth structure is in the book. But for us, the structure was definitely the most challenging aspect of our edit and the place where we spent most of our time. The first act had a set structure, but after that the story goes in a lot of different directions and, because it isn't overly plot-driven, could've been told in any number of different orders. For the vast majority of the film, we found our scene cuts and performances pretty quickly and we weren't really tinkering with the nuance of the individual scenes. It was really the macro that we spent time on. 
CM: What did that look like?

NS: We had our post PA, Israel Vasquez, make a board with a picture and thumbnail description for every scene in the film. We would spend a lot of time sitting in the living room of the house where we were cutting, staring at the board and discussing the possibilities. Barry would shift things around and we would talk about why that would or wouldn't work, and the ripple effects, both good and bad. Barry, Joi and I together worked really hard to make sure the last draft of the film was the best possible version that it could be, and we did land a little differently than what was in the script. 
JM: During this process, some members of our team felt like you could place a scene anywhere. Yet with the intricacy of this film, for every action there's a reaction — and if you move a scene, you cause a ripple effect. Due to that, there was a six-week stretch when Barry was taking home a copy of the movie every night. He couldn't just watch a section and say, "Yes, this works." Instead, he'd have to watch the film in its entirety and say, "Yes, making that move works." Ultimately, the challenge was trying to figure out where each piece of the puzzle actually fit and making sure it was serving the purpose that was intended. 
CM: Talk more about Barry's directorial style and how that impacts the editing.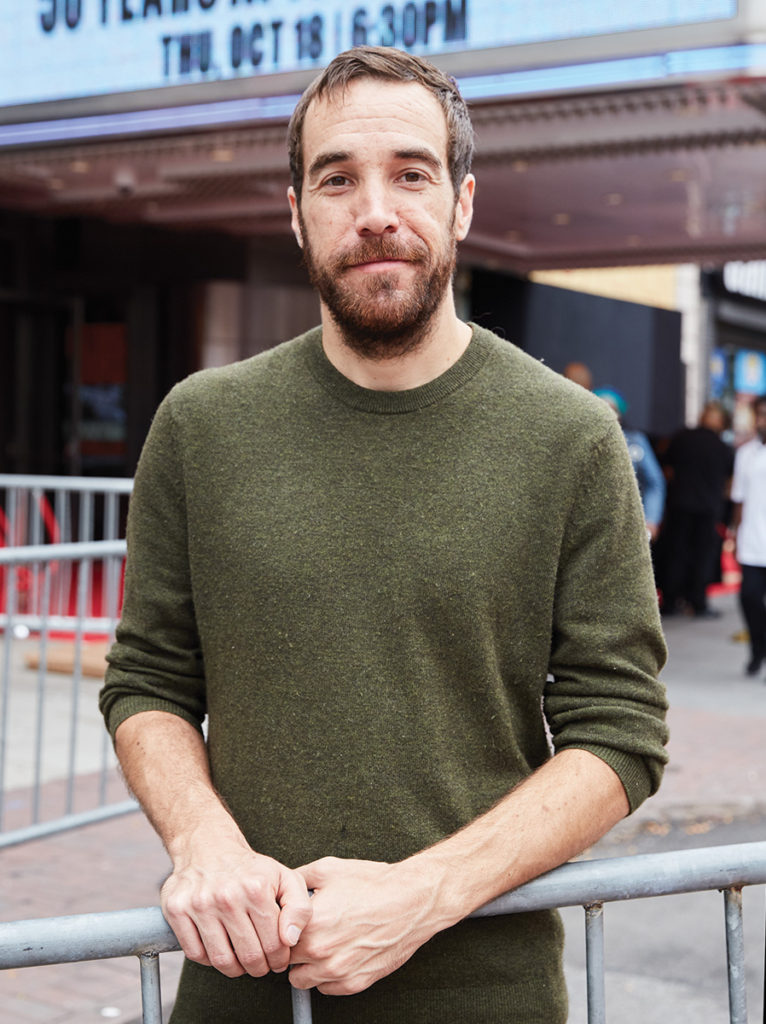 NS: Barry's style was partly forged from European and Asian films. When working with him, part of my job is to really feature and honor the amazing style in which he's shot, while at the same time finding organic and graceful ways to keep things tight and moving. My feeling is that the kind of poetry and languidness that Barry has is really potent and beautiful; it's already there in the footage and isn't going anywhere as long as you're cutting it correctly. So we didn't need to double down on it with a languid, slow-moving overall edit. 
Stylistically, Beale Street is probably a hair more traditional than Moonlight. Barry was being faithful to Baldwin and the story and it wouldn't have made sense to shoot it quite as raw or rough around the edges as the last one. With any film, the footage tells you how you're supposed to cut it, so your job is always to listen to the footage rather than to impose your own ideas or style on how to cut. With Moonlight, there was maybe a little more opportunity to push things a bit further stylistically in the edit, and we feel like we probably will again on the next film.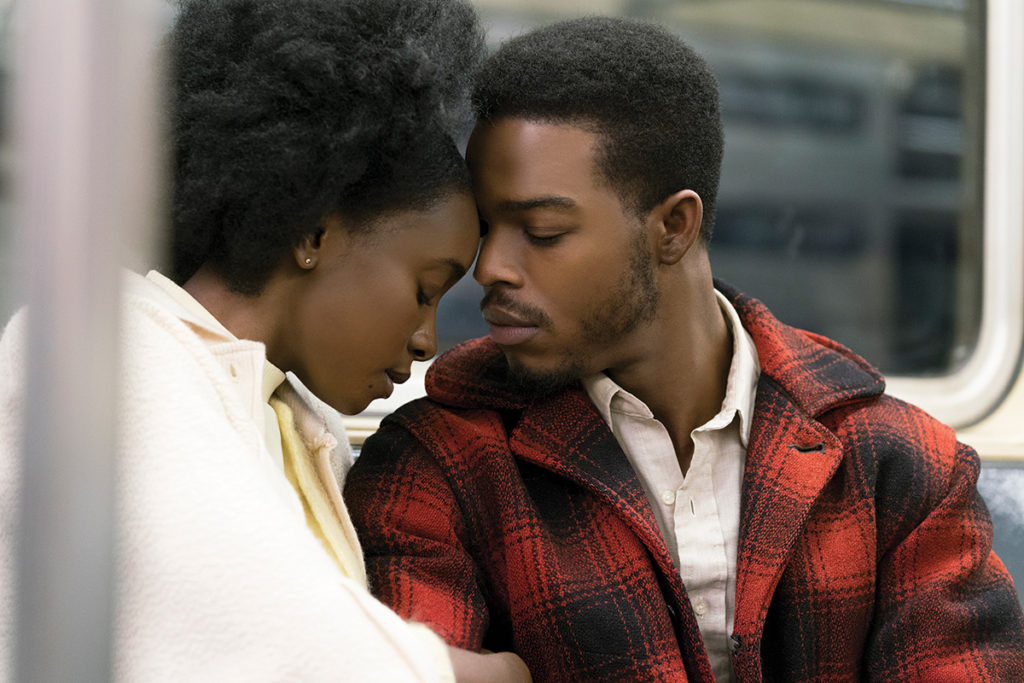 CM: If Beale Street Could Talk is a heartbreaking love story between two African-Americans in New York in the 1970s. Did it become personal for you, Joi?
JM: I had a bit of a revelation of how the broken family syndrome got started in this community. In the film, you see the promise that Fonny [Stephan James] has. You also see how much these two people, Fonny and Tish, are in love with each other. Then his wrongful conviction puts him in prison, but it also takes him out of his family's home. I thought to myself, "Oh, this is how the cycle starts where a child is growing up without a father around to show his son the ways of the world." It was really heartbreaking for me to realize that by breaking down the family unit you are actually causing a bigger issue. This was one of the themes of the film that I found quite devastating. 
CM: There is a quote at the beginning of the film from Baldwin that begins: "Every black person born in America was born on Beale Street…" It sets the perfect tone for the film. Was it in the script that way or did you guys add it?
NS: That was 100 percent Joi.
JM: At one point, Barry was e-mailing one of our producers about the language of the movie and exactly what the film represents. To sum up his e-mail, Barry included a quote from James Baldwin at the end. I remember upon reading it how the quote really stuck with me, so I suggested, "What about opening the film with that quote?" And he said, "Let's do it." And that's how the quote at the beginning came about. 
CM: Joi, you were the first African-American woman to be nominated for an Oscar for editing. Can you talk about diversity in post-production — and how it is changing?
JM: I recently spoke at a panel at the LA Film Festival called Below the Line and Buried.It was made up of different ethnicities currently working as heads of their below-the-line departments. When asked why there is a lack of diversity below the line, I replied, "Access and education." If young people aren't exposed to what these departments are, then how are they to know that pursuing a career in these fields is possible for them? 
I believe my nomination shined a light on the lack of diversity in the cutting room and, after the Moonlight exposure, I did get a lot of e-mails from people inquiring, "Do you know any black female editors who you would recommend?" 
CM: How did you handle that?
JM: Some of my friends joke and call me "the agent for assistant editors," due to the fact that if someone reaches out to me, I try to help them find a job. I know what it was like job-hunting with no one returning your calls, so I like to be of assistance any way I can. 
I do know quite a few black female editors and I'm getting to know more and more each day. There is also a group of women that I help to mentor with my own editing mentor, Terilyn Shropshire. We try to get together at least three or four times a year and have brunch, make contacts and support each other. 
There are people who are passionate about getting into this area of the industry but they lack access to the jobs. This industry can be isolating at times, so my goal is to bring these females together in order for them to have a sense of community. I think it's helpful to realize that it's not just you out there trying to forge your own way into the industry. It's nice to look around and see there are more people who look like you that have the same goals.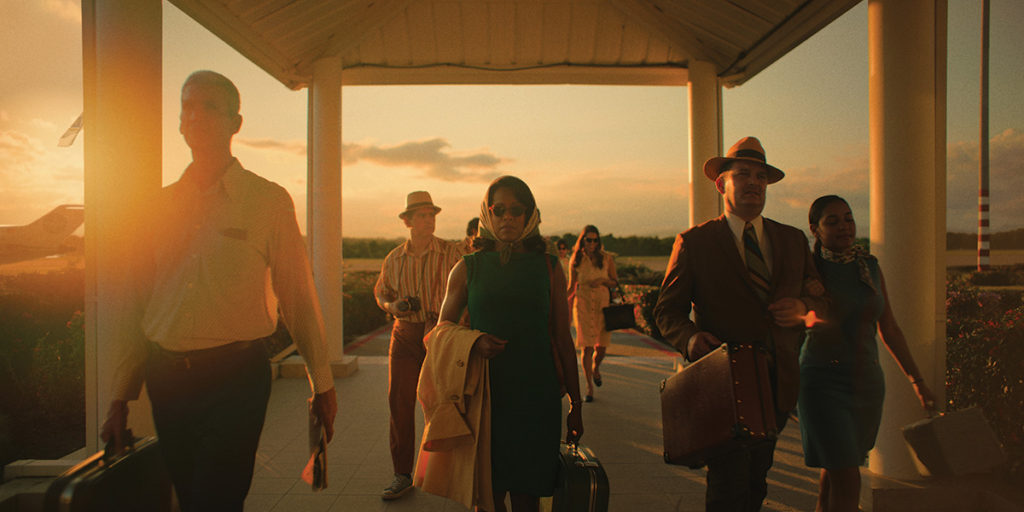 CM: Do you think things are changing in terms of the barriers to entry? 
JM: Yes, just in the past few years the Motion Picture Editors Guild and the American Cinema Editors have organized diversity programs and mentorships that are helping people meet up and make contacts that I don't think they would necessarily be able to make on their own. I believe these groups are having a positive impact on the hiring process and helping to change the face of diversity below-the-line. 
NS: I've been so proud of Joi and the level of recognition that she [and we] got for Moonlight. It does seem that the exposure she received has played a small part in helping open some people's minds in the industry to the idea that post-production is also an area where you can think about diversity — and that it's good to question whether it's best to have a cutting room made up of only straight, white males. Without a doubt, I've seen a change over the past couple of years in which editors and producers have started to become much more conscious of that.