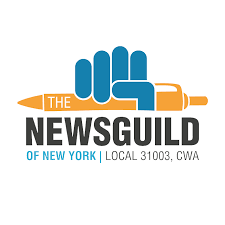 Reprinted from The Huffington Post by Dave Jamieson on June 17, 2021.
The New Yorker managed to dodge a work stoppage on Wednesday when staff and management at the weekly magazine agreed to a first union contract after two and a half years of negotiations.
The publication's staff union announced on Twitter that it had brokered a tentative agreement with parent company Condé Nast to avert a strike. The union, which is part of the NewsGuild of New York, said most members would receive pay increases of at least 10%, while some would see raises of up to 63%.
The deal also includes language on job security, severance pay in the event of layoffs, a ban on nondisclosure agreements and a system to compensate staffers for after-hours work, among other features. No members of the bargaining unit would be paid less than $55,000 per year, well above the $42,000 the NewsGuild said some staffers had been earning. …