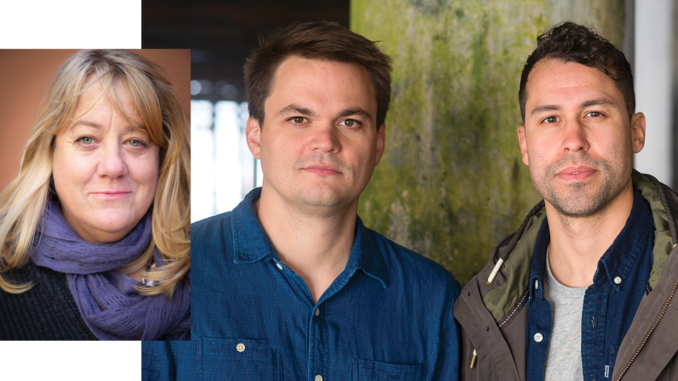 by Joseph Herman
For a picture editor working in independent films, there are few things more exhilarating than having your film accepted in a major film festival — especially if it does not yet have a distributor, and particularly if the fest is the premier showcase for indie films: the Sundance Film Festival in Park City, Utah. This year, the festival ran January 24 to February 3.
In mid-January, CineMontage profiled three editors whose films were scheduled to make their world premieres at Sundance in the US Dramatic Competition: Phyllis Housen, editor of Clemency; Waldemar Centeno, editor of Big Time Adolescence; and Kent Kincannon, editor of Before You Know It.
Phyllis Housen
Editor of Clemency
Aside from an apparent love of the cinema, Phyllis Housen has an infectious enthusiasm for editing and an ebullient personality. "We're all super excited," she says about Clemency's selection for the Sundance's dramatic competition. "I've been there a couple of times as a friend or assistant, but this is the first time as the editor of a film in competition."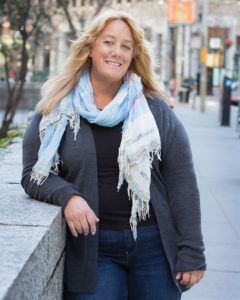 Housen grew up in a small town in Massachusetts where her grandfather started a paper mill. Working in the family business, however, was not in the cards. Instead, she developed a love for cinema, thanks to frequent trips alongside her father to the local theatre, where she was exposed to the great movies in the American filmmaking canon.
In high school, Housen had a teacher who taught a film history class, which had a marked influence on her. Almost immediately, she knew what she wanted to do with her life and eventually enrolled in Tufts University to study film theory and English literature.
Initially she intended to write about film. "I wanted to be Pauline Kael," she recalls. For her fourth year, she spent a year "abroad" — not overseas but in Hollywood, writing a paper comparing the editing styles of Federico Fellini and Bob Fosse for her thesis.
Smitten with editing, she subsequently attended the London International Film School, where she earned her MFA. After London, she moved to another great European city, Paris. However, it wasn't easy for an American artist to break into the French cinema establishment. "The unions are very tough in Europe," Housen says. Instead, she worked with young American filmmakers, colleagues and friends who came to Paris, where she would edit their projects.
As poetic and artistic as being an American in Paris may seem, however, after several years of living in France Housen realized it was time to get serious about her work, which meant relocating to California. The longer she waited, she realized, the harder it would be to start climbing the requisite rungs of assistance-ship. So she booked a one-way ticket to LA.
Her first gig was on Guillermo del Toro's first feature, Cronos (1993), an unusual film about an object that had the power to grant everlasting life. Soon afterward, she joined the Editors Guild. When asked who her mentors were at this time, she replies, "The late Sally Menke was a mentor to many of us. There was a group of young women whom she taught how to edit."
Housen's first feature as the principal editor was a film called Renaissance (1994), starring Richard Hatch. Another feature, Dream for an Insomniac (1996) with Jennifer Aniston, soon followed when she was hired to do a recut. But it was the romantic comedy Adam and Steve (2005) that was the first film she edited to "really get play." The writer/director Craig Chester was a friend of hers. "Back then, that's how it happened," she comments. "You had a bunch of friends and they would say, 'Let's put on a show.'"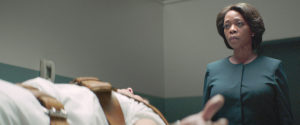 Other films followed, including the Japanese film Memoirs of a Teenage Amnesiac (2010), as well as documentaries like Evolution of a Criminal (2014), about a 15-year-old bank robber, and Monster in the Mind (2016), a film about Alzheimer's and dementia. But after 20 years in LA, Housen decided to move to New York City to be near friends and family. However, like many who work in show business, she leads a bi-coastal life. "My feet are in New York, but my head is in LA," she says.
She got the call for Clemency through her agent and, after promising meetings with producer Bronwyn Cornelius and director Chinonye Chukwu, she was hired as the editor. According to Housen, the crew knew that Clemency was an important film while they were working on it because it discusses the death penalty and the way that law personally affects the prison warden, whose character is played by Alfre Woodard. Largely about the internal struggle of that character, the film also deals with the ethics surrounding lethal injection.
Clemency was cut on Adobe Premiere. "I love Premiere, but I came up learning on Avid," says Housen. "The vertical integration of the suite in Premiere is incredible. Whether it's titling or visual effects, it's really seamless."
Upon learning that Clemency had won the Grand Jury Prize at Sundance, Housen tells CineMontage, "It was such a fantastic surprise! I received a text around midnight on Saturday from an editor friend in London who had seen the press release and sent it to me. We had seen a little tweeting here and there during the week about Alfre Woodard's performance, but I had no idea we would win the prize. Such a huge honor and so deserved by our writer/director and the team. For me, it's a dream come true: to edit a Sundance-winning independent film."
Waldemar Centeno
Editor of Big Time Adolescence
Waldemar Centeno, the editor of Big Time Adolescence, exudes a palpable sense of pride in his Puerto Rican heritage, even though he grew up around the Washington, DC area. His father moved the family from the US territory to the mainland to pursue a PhD at Michigan State University and then went to work for the government in Washington. Centeno frequently travels back to Puerto Rico, however, having recently returned from a visit over the holidays.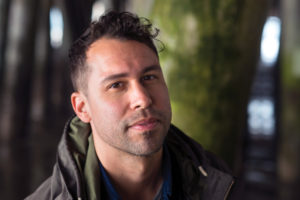 He attended the University of Michigan, choosing a double major in film studies and English. While there, he enjoyed courses in comedy and was introduced to classics of American comedic cinema by rib-tickling funny-folk like the Marx Brothers, Jerry Lewis, Woody Allen, Mae West and Mel Brooks. He explains that as a Puerto Rican kid, he didn't grow up with those films so he was thrilled to discover them in school.
After graduating, Centeno moved out to Los Angeles and began working as an editor, a role he sees akin to the "engineer" of a film. In LA, he met Zack Arnold, ACE, an established editor also from the University of Michigan, who helped show the young graduate the tools of the trade: cutting trailers, behind-the-scenes and scripted content.
One thing led to another, and at the age of 25 Centeno found himself cutting his first feature, a D-level horror film entitled Jack the Reaper (2011). That led him to become principal editor of the independent character drama Battle Scars (2015).
However, it wasn't until his roommate, writer and fellow University of Michigan alum Aaron Kaczander introduced him to prolific comedy editor Jonathan Corn was Centeno able to get to work on comedy. Corn, who edited Curb Your Enthusiasm (2000-present), had recently completed the pilot of the soon-to-be popular ABC sitcom The Goldbergs (2013-present) and was looking for an assistant to go to series with him.
On their first conversation, Centeno and Corn discovered they both grew up in the same town in Maryland — and Corn hired him on the spot. It was Centeno's first Guild job. After two seasons on that series, he was allowed to practice editing episodes of the show and took that experience onto the series Baskets (2016-present) and Grandfathered (2015-2016), where he assisted until he was bumped up to editor on Disney's Walk the Prank (2016-2018) and the YouTube Red film Ghostmates (2016).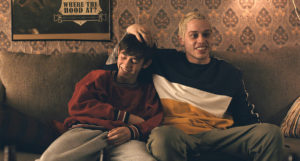 His passion for scripted comedy continued as Centeno moved onto other shows such as Mr. Student Body President (2016-2018) and Play by Play (2017-present), both set in high school. His work on those series caught the eye of Will Phelps, a producer for the new production company American High, which produces movies with a high school backdrop. The company purchased a real high school in Syracuse, New York and turned it into a full-fledged movie studio.
Ambitiously, American High has made five movies in 2018, one of which was Big Time Adolescence, written and directed by Jason Orley. While Orley is a first-time director, he has a background in comedy, having worked as an actor for director Nancy Meyers.
More than a simple comedy, Big Time Adolescence is something of a coming-of-age story in which a young teenager (Griffin Gluck) is forced to face the reality that his older, destructive best friend (Pete Davidson) is not as cool as he thinks he is, nor worth emulating. Centeno was present in Syracuse during filming, which allowed him to visit the set every day. After filming, he returned to LA with his editor's cut completed and began working intensively with Orley on the final cut.
Big Time Adolescence was cut on Avid's Media Composer, and Centeno confesses that he's a fan of its scripter program capabilities. However, he is equally comfortable working on other platforms, including Adobe Premiere Pro, noting its ease of use and accessibility, and that he has used it for other projects. The editor is not afraid of using either platform. "Each program has its own strengths," he attests.
Discovering that Big Time Adolesence made the cut for Sundance, Centeno admits that he cried when he got the news. It hasn't exactly been smooth sailing all the time being a first-generation Puerto Rican trying to make it in the film industry, he confides, adding, "To get Sundance recognition means a lot."
Kent Kincannon
Editor of Before You Know It
Like Centeno, Kent Kincannon loves comedy, which made him a natural fit to be the editor of Before You Know It (fka Stupid Happy), which concerns a pair of sisters who discover that their mother, presumed dead, is still alive. It was directed by Hannah Pearl Utt, who stars in the film alongside Jen Tullock and a cast including Mandy Patinkin, Judith Light and Alec Baldwin. In addition, Utt also co-wrote it with Tullock.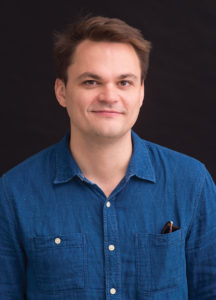 Born in a small town of 4,000 residents that is located an hour south of Houston (where his mother was and still is the mayor), Kincannon recalls having an early fascination with video. He remembers, as a boy, begging his mother to buy him a Snappy, an early device that captured 320×240 video stills through an RCA port. Crude by today's standards, it was his first taste of image-making.
Kincannon studied film and English at the University of Texas in Austin but took very few production classes. Instead, he chose a variety of classes on film history including Hollywood in the Thirties and Post-War Japanese Cinema, as well as screenwriting courses. After graduating, he stuck around for a while in Austin, which he liked but found it hard to make a career there right out of college. So when some friends of his went to New York to study sketch comedy and improv, he decided to join them.
In New York, he became involved with the Upright Citizens Brigade (UCB) Theatre, which hosts improv, sketch and stand-up and conducts comedy classes, where he learned the art and technique of long form improv. Soon, he began helping UCB members put their sketches to video and was later added to two UCB sketch video teams. Before long, Kincannon got an offer to work at College Humor, a website that features daily original humor videos and articles. While he enjoyed working in their New York offices, eventually the company decided to move to LA, and he moved with it.
One of College Humor's properties, Adam Ruins Everything (2015-present), was picked up by truTV. When the pilot became a series, it marked Kincannon's transition from the web to television. That is also when he joined the Editors Guild.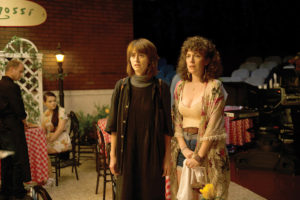 Eventually, Kincannon met actress/writer Rachel Bloom, which led to his editing several episodes of her show, Crazy Ex-Girlfriend (2015-present). "That was the hardest job I ever had, but I learned a lot from it," he concedes. Soon after, he got a call for another television project, Angie Tribeca (2016-present), a comedy created on TBS that "turned out to be the best job I ever had," he says. "I got to work at Universal Studios every day and felt like a king. It's a great show."
One of his close friends from College Humor was writer and director Paul Briganti who directs for Saturday Night Live (1975-present). In 2017, Kincannon edited Briganti's first feature, Big Brother Volcano. One of the film's leads was George Basil, who introduced the editor to Utt. They became friends after Kincannon helped her with a short film project.
In September, she called and asked him to be the editor of Before You Know It. However, he was also being asked to edit several new episodes of Adam Ruins Everything. "I had to turn down one," Kincannon relates. "Everything sounded good about the movie: Sundance was interested, it had Mandy Patinkin, Alec Baldwin, all this stuff…" His choice was obvious.
According to Kincannon, he didn't understand how complex the character of Rachel (Utt) could be. "Because Hannah was the director/writer/star, she was actually doing different versions of the movie in different takes," he explains. "She was always giving herself options." The result was a process of discovery in the editing suite. "It was amazing to me," he says.
Kincannon cut the film on Adobe Premiere. "I really like Premiere; it all works great," he says. "I'm just really proud of Before You Know It. And I am pumped to be part of it."