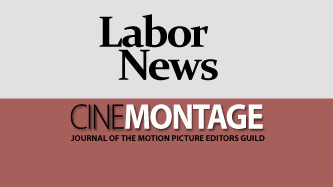 Reprinted from Deadline Hollywood by Dino-Ray Ramos on November 11, 2020.
The Think Tank for Inclusion and Equity (TTIE) has teamed with Storyline Partners, the Geena Davis Institute on Gender in Media at Mount Saint Mary's University, Women In Film, ACLU, Color Of Change, Define American, The Disability Rights Education and Defense Fund, Hollywood, Health & Society, Maytha Alhassen, Ph.D., Muslim Public Affairs Council, Muslim Anti-Racism Collaborative, and National Hispanic Media Coalition for the first six factsheets for its "#WriteInclusion: Tips for Accurate Representation" project which helps evaluate Hollywood's systemic pattern of under- and misrepresenting marginalized communities in TV.
TTIE's most recent "Behind the Scenes Report" found that 39.4% of underrepresented writers witnessed erasure and/or stereotyping of underrepresented characters when constructing stories in writers' rooms, while 10.2% of underrepresented writers were fired for challenging stereotypical characters and stories underrepresented writers receive pushback from a production company, studio, and network executives when they attempt to tell accurate stories underrepresented writers are often not even hired to be in some TV show writers' rooms. This should be a surprise, but it isn't.
To help break this pattern and cycle of systemic marginalization of underrepresented voices, the factsheets (which can be read here) give content creators a clearer understanding of these communities and guide them toward more authentic storytelling. With this first round of fact sheets, TTIE hopes to pave the road to eliminating overused tropes and stereotypes we often see on TV and film including Muslims as terrorists, Black and Latinx people as criminals, and Disabled people as broken. …