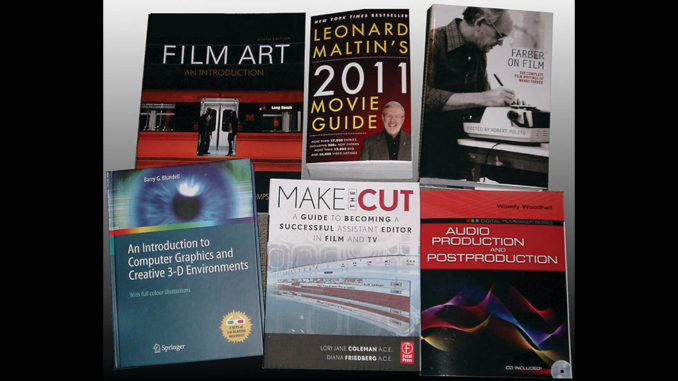 by Ray Zone
You know the year is coming to an end, and the holidays are just around the corner, when our annual gift guide returns to these pages.  Kindles and iPads be damned; here are our recommendations of actual books on paper for the film fan on your list.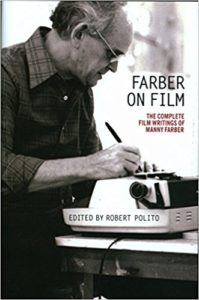 Farber on Film    
The Complete Film Writings of Manny Farber
Edited by Robert Polito
Library of America
824 pps., hardbound, $40.00
ISBN: 978-1-59853-050-6
In 2006, Phillip Lopate edited an anthology for the Library of America of American Movie Critics, which announced a canon of the finest film criticism written in the United States and demonstrated that writing about motion pictures can actually stand on its own as an elegant form of literary art.  One of the film critics included in that auspicious volume was Manny Farber, the most irascible, literate and challenging writer to ever coruscate and elucidate the subtle arts of film narrative.
Now, Robert Polito has collected every bit of Farber's film writings and edited them into one tasty volume.  The erudite Farber was also a modernist painter of renown who freely ruminated with floridly discursive prose on motion pictures in periodicals such as The Nation and New Republic.  "Farber's insistence on criticism as language makes him the most adventurous and original stylist of the mid-century El Dorado of American film criticism that spans Otis Ferguson, Robert Warshow, James Agee, Andrew Sarris and Pauline Kael," observes Polito.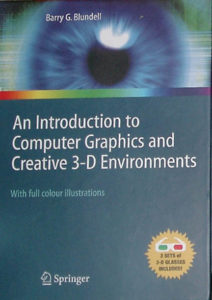 An Introduction to Computer Graphics and Creative 3-D Environments    
by Barry G. Blundell
Springer
501 pps., hardbound, $89.95
ISBN: 978-1-84800-041-4
Despite the potentially imposing subject matter addressed in this technical volume, Barry G. Blundell has actually written a very clear explanation of stereographic space and how its parameters are visualized in the computer environment.  It helps that there are many stereoscopic pairs of images and anaglyph pictures printed with custom two-color inks to fully illustrate the three-dimensional nature of the visual space under discussion.  And to facilitate the viewing of the stereoscopic images, a clear plastic lorgnette viewer is included with the book for viewing the pairs of images, as well as three pairs of paper red/green anaglyph glasses to view a specially printed insert in the book.
Of course, it's the computer and digital imaging that are driving three-dimensional content in every area of visual culture today.  So it should not be surprising to learn that this volume can be very useful for directors of motion pictures, cinematographers, editors and, especially, visual effects artists to get a definitive grasp of the nature and form of the stereographic image.  There are few enough volumes on the subject and Blundell's tome, with clear graphics in color and concise explication, is a welcome addition for professionals about to embark on a career in 3-D movies.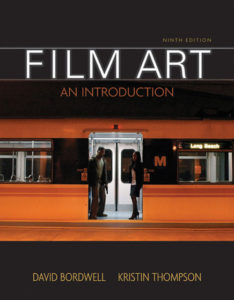 Film Art: An Introduction (Ninth Edition)    
by David Bordwell & Kristin Thompson
McGraw Hill
517 pps., paperbound, $59.98
ISBN: 978-0-07-338616-4
It's staggering how many volumes on film history and art that David Bordwell and Kristin Thompson have written.  Their textbook on film art, now in its ninth edition, has become a standard on the subject that increasingly can be found at universities with courses on the subject.
Few discussions of the visual grammar of motion pictures are as comprehensive as offered here.  No matter on how many motion pictures an editor or film industry professional may have worked, a revisiting of the subject in the pages of this book will always be worthwhile and continually rewarding.  With many illustrations in color and clear organization, this fresh perspective on classic films can prove to be invaluable.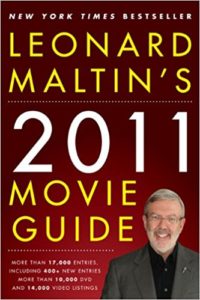 Leonard Maltin's Movie Guide 2011 Edition
Edited by Leonard Maltin
A Plume Book
1643 pps., paperbound, $20.00
ISBN: 978-0-452-29626-8
It's fairly astonishing how definitive, consistent and regular Maltin's annual guide about movies can be.  And it's also quite accurate in its brief assessments of movies of all kinds.  I've come to count on it as a guide to viewing after submitting it to several "blind" tests.  Sure enough, after viewing a film and finding it "routine," I then consult Maltin to find the film characterized with the very same word and to discover that I was in absolute agreement with the man.
This new edition is bigger than ever with more than 17,000 capsule movie reviews and 300 new entries.  Keep it handy as a trustworthy guide in an age of "too many movies, not enough time."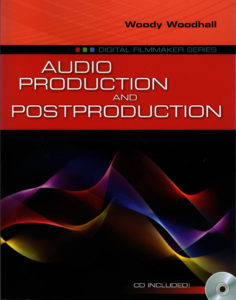 Audio Production and Post-Production    
by Woody Woodhall
Jones & Bartlett Learning
315 pps., paperbound, $41.95
ISBN: 978-0-7637-9071-4
As a trained musician working in Hollywood, Woody Woodhall gravitated toward sound as he moved from film to film and show to show.  He wrote this book for anyone seeking a greater understanding of how to create sound for film.  "The field of sound changes constantly with the introduction of new technology," writes Woodhall.  "But its foundation remains as old as filmmaking itself."  =
To share knowledge about the techniques, concepts and practices of sound, Woodhall has divided his text into two essential parts.  The first includes tools and techniques for great recording, while the second discusses tools, concepts and techniques for editing and mixing sound into a cohesive whole.  An excellent overview of all aspects of sound is clearly outlined, from creating a "plan for sound" to ADR to mixing and effects.  A CD included with the book contains exercises and samples.  This is a great starter book for beginners, as well as a useful guide for professionals looking to "brush up" on their sound techniques.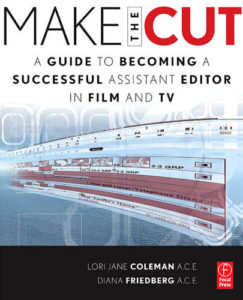 Make the Cut    
A Guide to Becoming a Successful Assistant Editor in Film and TV
by Lori Jane Coleman, A.C.E., and Diana Friedberg, A.C.E.
Focal Press
230 pps., paperbound, $29.95
ISBN: 0-978-0-240-81398-1
There are quite a few technical books on the subject of editing for film and TV.  But with this book, Lori Jane Coleman and Diana Friedberg have written a guidebook to navigate the many unwritten laws and "senses of propriety" that aren't discussed or included in film school instruction.  In addition to outlining technical issues in the post-production workflow, they offer hard-earned wisdom about industry protocol, advice on interviewing, etiquette and career planning.
The book wraps up with a panel discussion––a question and answer session with established film editors, who discuss what they're looking for when hiring an assistant.  Invaluable career advice is to be found here for those starting out in the field of editing for film and TV.