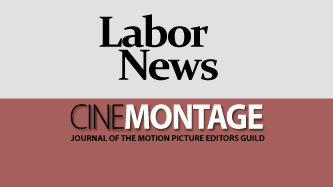 Reprinted from The Los Angeles Times by Christi Carras on July 7, 2020.
COVID-19 survivor Tom Hanks has a message for anyone unwilling to "do their part" to stop the spread of the respiratory illness.
Appearing Tuesday on NBC's "Today," Hanks reflected on his own early bout with the coronavirus and questioned why some weren't taking the pandemic seriously. He also discussed his forthcoming World War II drama, "Greyhound," which debuts Friday on Apple TV+.
"We don't know what's going to happen with COVID-19. The idea of doing one's part, though, should be so simple: Wear a mask, social distance, wash your hands," Hanks told host Hoda Kotb. "That alone means you are contributing to the betterment of your house, your work, your town, your society as a whole. And it's such a small thing. … It's a mystery to me how somehow that has been wiped out of what should be ingrained in the behavior of us all." …