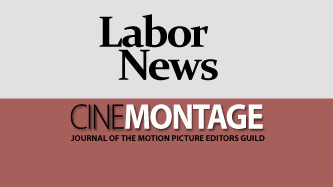 Reprinted from The Hollywood Reporter by Etan Vlessing on September 9, 2020.
The Toronto Film Festival has changed its controversial policy on face masks in its theaters on the eve of its virtual 2020 edition.
TIFF will now require fest-goers to wear face coverings during all in-person movie viewing at its Bell Lightbox multiplex. Fest organizers cited a surge in new COVID-19 cases in Ontario for the U-turn on an earlier mask-optional policy that allowed fest-goers to decide if they wear a face covering "when seated in-cinema."
The change of tack also follows The Hollywood Reporter on Septamber 8 reporting on TIFF's mask optional policy for movie screenings, which had raised concerns, including on social media, for an increase in COVID-19 infections in the city.
"…Due to recent public health reports indicating that there has been an increase in COVID cases in the GTA, we have made the decision that for the safety, comfort and peace-of-mind of our audiences, TIFF Bell Lightbox will close its concession stands, thereby eliminating a point of contact for patrons," the festival said in a statement on Tuesday night. …