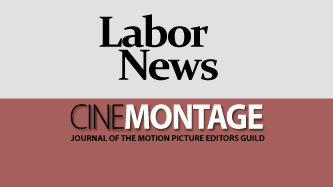 Reprinted from an AFL-CIO press release by Ricard Trumka on September 25, 2020.
The AFL-CIO categorically rejects all threats to the peaceful transition of power. The labor movement simply will not allow any breach of the US Constitution or other effort to deny the will of the people. Union members across the political spectrum are united in our fundamental belief that the votes of the American people must always determine the presidency. America's workers will continue to be steadfast in defense of our democracy in the face of President Trump's antics, and we stand ready to do our part to ensure his defeat in this election is followed by his removal from office.
AFL-CIO: 50 Reasons the Trump Administration is Bad for Workers
Reprinted from an AFL-CIO press release by Kenneth Quinnell on September 24, 2020.
As a candidate, Donald Trump promised to protect workers and fight for us. President trump hasn't lived up to that noble rhetoric. The Economic Policy Institute reports on 50 ways that the Trump administration has been bad for workers.
The authors of the study said:
The Trump administration's mishandling of the COVID-19 pandemic marks the administration's most glaring failure of leadership. However, the administration's response to the pandemic is in no way distinct from its approach to governing since President Trump's first day on the job. The administration has systematically promoted the interests of corporate executives and shareholders over those of working people and failed to protect workers' safety, wages and rights.
Read the full report to find out all 50 of the ways Trump has been bad for working people. …