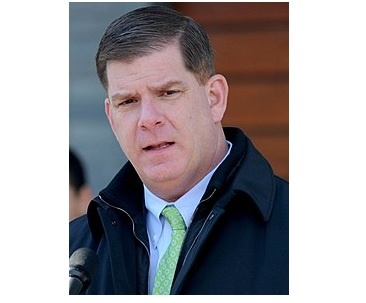 Reprinted from The Hill by Alex Gangitano on March 23, 2021.
Newly confirmed Labor Secretary Marty Walsh is set to inherit an agency struggling to confront a host of challenges created by the coronavirus pandemic.
Walsh, a former union leader who most recently served as the mayor of Boston, is expected to come under immediate pressure from labor groups to ramp up workplace safety standards following COVID-19 breakouts at food processing plants and similar settings.
Worker advocates say the next few months will be crucial as more businesses open up without a fully vaccinated adult population. And they want to see swift action from Labor Department agencies like the Occupational Safety and Health Administration (OSHA). …
Marty Walsh, Boston Mayor with Union Roots, Confirmed as Labor Secretary at Key Time
Reprinted from National Public Radio by Sam Gringlas on March 22, 2021.
Marty Walsh, the two-term mayor of Boston, was confirmed as the Labor secretary by the Senate in a 68-29 vote on Monday, becoming the first union leader to run the department in over four decades.
Walsh will become the head of the Labor Department at a critical time, as the pandemic has left millions unemployed and raised concerns about workplace safety.
The former union leader will also serve in a Biden administration that has pledged to protect the power of unions and is looking to raise the federal minimum wage to $15 an hour. …