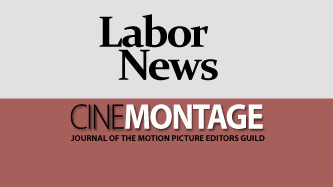 Reprinted from Deadline Hollywood by Anthony D'Alessandro on March 13, 2021.
Luxury food and cushy chair chain Cinépolis will reopen the following locations next Friday, March 19: Laguna 7, Rancho Santa Margarita, in Orange County; Westlake Village 8 in Ventura County; Pico Rivera 14 in LA; Del Mar 11, La Costa Town Square and Vista Village 15 in San Diego county. …
Cinemark confirmed last night what we heard from sources: The No. 3 chain is re-opening its Long Beach location as early as [Sunday]. Cinemark will have its San Bernardino County locations open by Sunday, with the rest of the LA County balance in the very near future. That includes the Cinemark Playa Vista and XD on Jefferson Boulevard in Los Angeles as well as its 18 XD Howard Hughes Center location, which was originally National Amusements' The Bridge. …
AMC has confirmed what we heard from sources earlier and the No. 1 chain in the nation is reopening its Burbank 16 and Century City 15 multiplexes this Monday in the Los Angeles market. The news comes as Los Angeles moves into the red tier.
AMC will have its remaining 23 locations open by Friday, March 19, and nearly all of its 56 California multiplexes opened by that date as well. Unfortunately, we'll have to wait until March 26 for the next big wide release which is Universal's Bob Odenkirk action film Nobody.  …
AMC Entertainment Q4 Sales Plunged 90%, Losses Ballooned Amid Pandemic; CEO Cites 'Most Challenging Market Conditions' in 100 Years
Reprinted from Deadline Hollywood by Jill Goldsmith on March 10, 2021.
AMC Entertainment revenue plunged last quarter to $162 million from close to $1.5 billion the year before as the global pandemic squeezed exhibition. That beat expectations, coming about $20 million above Wall Street's consensus estimates. The stock is up 3% in late trading.
Net losses widened to $946 million, including a hefty one-time impairment charge, from $13.5 million the year before. For full-year 2020, AMC said it lost $4.58 billion vs. $149M loss in all of 2019.
As of March 5, AMC was operating 527 of its 589 domestic locations and 78 of its 356 locations internationally. In regions where theatres are not yet able to open, AMC said it continues to have "productive discussions with local and state authorities about the appropriate timing for a resumption of operations." …