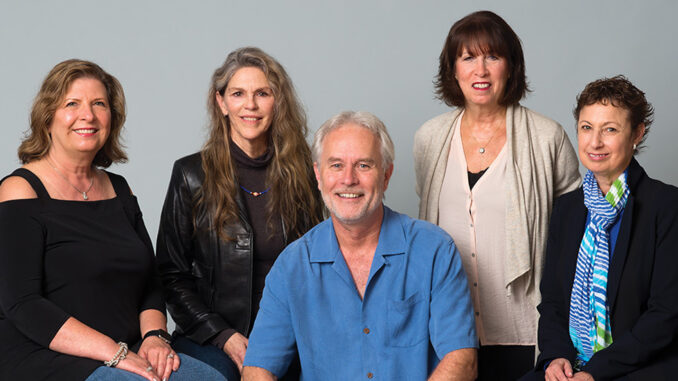 by Laura Almo • portraits by Martin Cohen
In the world of TV editorial, longevity on the job is something akin to a jewel in the crown. If you work in TV there are always reasons to stay or leave a show. Reasons to remain may be love of the show, the material and the people with/for whom one is working, or perhaps the stability of a steady job. People may depart because the show ends or is canceled, there is a regime change, or simply because they want to try something different. This is what makes a profession: the opportunities that come our way, the choices with which we are faced, the decisions we make.
In the midst of a career in television, picture editors may think about how many years they've been on a show, but they may not stop to consider how many episodes of it they've cut. Certainly, reaching the 100-episode milestone is quite an achievement. And doing so on a single one-hour drama is even more rare.
The one-hour TV drama has been around since 1957, when defense attorney Perry Mason (Raymond Burr) first graced TV audiences with his sage counsel in the eponymous series. (Gunsmoke actually premiered earlier, in 1955, but was only a 30-minute program for its first six seasons.) Perry Mason was on the air for nine seasons and a total of 271 episodes. Of those, Richard Cahoon, who was with the series for its entire run on the CBS network, is credited with editing 107 of them — making him the inaugural member of this rarefied club.
Since then, according to statistics compiled from IMDb.com and Wikipedia.com, there have been less than a dozen editors who have joined "The 100 Club" for cutting the same one-hour scripted TV drama. More common, of course, are editors who have cut over 100 episodes of different one-hour dramas. What's more, there are editors who have cut 100-plus episodes of a half-hour TV show. But the focus for this article is only on the single one-hour drama format. Some of the editors from pioneering one-hour TV dramas have passed away, while others were unreachable or unavailable for an interview; CineMontage was able to talk to five members of this exclusive club.
Doing the Math: The Route to 100 Episodes
Why is this 100-episode milestone such an uncommon occurrence? Well, it depends on a certain combination of circumstances taking place, making it no small feat. First of all, the TV show has to be successful enough to have a long run. Second, an editor must work on the same show for a certain number of years. And third, the amount of time it takes for an editor to reach 100 episodes depends on how many shows were in a season and how many editors worked in the rotation.
Looking at the math, it is nearly impossible today for someone to edit 100 episodes on a show that ran for less than 12 years. If you consider the traditional (old school) TV model of 22-24 episodes a season, with a three-editor rotation, each editor would cut roughly eight episodes a season. That would require an editor to be on the same show for almost 13 years. In the earlier days of the medium (older school), when series like Gunsmoke and Perry Mason had 38-39 episodes in a season in the 1950s, it could be done in less than eight years with a similar rotation; or just over five years with two editors.
These days, some series include as few as 10 episodes per season when you consider HBO and Showtime — or new models of television distribution such as online outlets Netflix, Hulu or Amazon Prime. Obviously, the possibility of editing 100 episodes diminishes even more with those platforms. Take for example HBO's wildly popular Game of Thrones, which has been on since 2011 with 10-episode seasons. In an average season, an editor might cut three-to-four episodes (according to credits listed in IMDb). At that rate, it would take 25-33 years to edit 100 episodes.
Introducing the 100 Club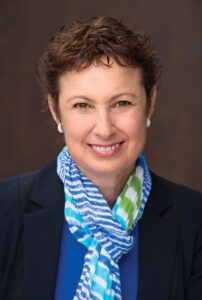 Karen Stern, ACE, who just began season 18 of Law & Order: Special Victims Unit, started out in the feature world of New York. Working as an assistant editor on such classics as Raging Bull (1981) and Reds (1981), Stern settled into series TV when she relocated to Los Angeles. She worked on such shows as NYPD Blue (1993-2005) and Profiler (1996-2006) before joining Wolf Films for a new Law & Order (1990-2010) spinoff. A self-described Law & Order devotee, Stern had never missed an episode of the flagship show and was thrilled to join the burgeoning franchise, and has been on Law & Order: SVU since its launch in 1999.
Fourteen years later, in 2013, Stern edited her 100th episode of the series. At its annual meeting that summer, the American Cinema Editors (ACE) honored her with a plaque as the first editor to cut 100 episodes of a single one-hour series. Though she was not the first to have reached this milestone — not even in the modern era, as is evident below — it is admirable that ACE recognized and celebrated such an achievement, encouraging all TV editors to keep a count of their credits.
Stern has cut 131 episodes of Law & Order: SVU that have aired as of November 4, 2016. Additionally, she has been nominated for a Primetime Emmy Award for the pilot episode of the series I'll Fly Away (1991-93) and has four ACE Eddie Award nominations (three for SVU episodes and the fourth for I'll Fly Away).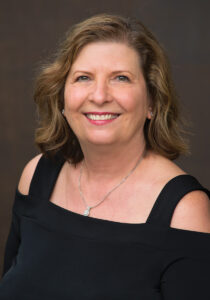 Ellen Ring Jacobson is no stranger to longevity in series TV editorial. Her early credits include 26 episodes of Simon & Simon (1981-89) and 40 episodes of Murder She Wrote (1984-1996). She was also nominated for a Primetime Emmy for her work on the The Bourne Identity miniseries (1988). Ring Jacobson was brought onto 7th Heaven and stayed for the duration of the series from 1996-2007. All told, she edited 119 episodes of the series. Before retiring in 2013, she also cut 51 episodes of The Secret Life of the American Teenager (2008-13).
Janet Weinberg, ACE, was working on Spenser: For Hire (1985-88) when she took time off to start a family. When she returned to work, she was doing short-term gigs before an old friend, Susan Malles, ACE, brought her onto 7th Heaven as an assistant editor. Shortly after, Weinberg was bumped up to editor and cut 7th Heaven for the rest of the 11-season run of the series, editing 109 episodes.
After editing 16 episodes of China Beach (1988-91), Jacque Toberen moved over to cutting Movies of the Week for a few years. But when producer John Wells started working on ER, he regrouped a lot of the old China Beach team. Toberen joined the show's post-production team in 1995 — a year after the debut of the series — and stayed until the end of the final season in 2009. From the second to the 15th season, she racked up 105 episodes on ER, garnering a Primetime Emmy nomination as well as one for an ACE Eddie along the way.
Gregory Gontz, who recently returned for the 14th season of NCIS, previously cut for a variety of series, including Walker, Texas Ranger (1993-2001), First Monday (2002) and JAG (1995-2005). He began working on NCIS from the series' beginning in 2003. The newest inductee to this club, Gontz edited his 100th episode of NCIS in 2015, and as of November 4, has had 110 episodes air. "We do a three-editor rotation on our show," Gontz says, attributing it to the demands of the editor in a fast-paced television post-production schedule.
It's All in the Rotation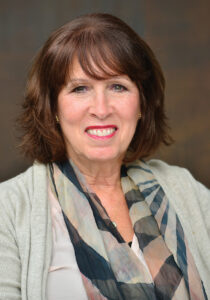 While it's a noteworthy accomplishment to cut 100 episodes of a one-hour drama, it's mathematically very impressive for two editors to do so on the same series — and in 11 seasons, as was the case with Ring Jacobson and Weinberg, who between them cut almost 94 percent of the episodes of Aaron Spelling's 7th Heaven. "I cut every other episode," reveals Ring Jacobson. "I started the first season in 1996. Somebody did the pilot — and then there were two other editors hired. I came in as the third editor and was on it for the whole 11 years after that."
Weinberg expounds on this point: "For the first two seasons, there were three editors, but by the end of the third season, there just wasn't enough to keep the editors busy. We dropped down to an every-other rotation, and that worked out fine as it was very doable. The show was very straightforward and showrunner Brenda Hampton gave very few notes."
That two-editor rotation was not all that common on one-hour dramas in the late 1990s and 2000s. According to Toberen, there were initially two editors on ER, but when the schedule became too compressed, editor Rick Tuber was brought in to cut a few episodes. "That relieved a lot of pressure, but for the most part it was just Randy Morgan and me," she says. "For the third season, we had three editors and it became much more reasonable; it was really difficult with two."
For his part, Gontz says that cutting NCIS with a two-editor rotation would be nearly impossible. "I honestly can't imagine doing it with less than three editors without burning out by mid-season," he attests. "By the time I'm in the producer's cut and getting ready to lock and spot the show, another editor is on the last two or three days of dailies on that second rotation," he explains. "I usually get a three-to-four-day break to chill out and recharge the battery."
Freelancing vs. Job Security and Reasonable Work Schedule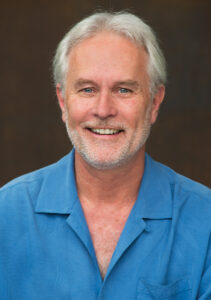 Freelancing is a large part of the film business. People may know that fact going into the profession, but the reality of looking for work in this feast-or-famine industry is stressful, to say the least. Working on a series for the long term alleviates some of this anxiety. Toberen got into the film business before she realized how much she hated freelancing.
"I much prefer the security of a regular job; I didn't realize that freelancing took such a toll on me," confides the editor, who moved from the crushing schedule of Movies of the Week to ER for the steady timetable and predictable hours. "When you're freelancing, you're constantly sowing seeds, but when working on a series, we went on hiatus every summer for two months and I knew I had a job to go back to. I was able to go on vacation, have a lot of fun and not worry about anything."
Gontz recalls the stress of racing to find work over the summer as a freelancer. "You're in that scramble with everyone else to find out what pilots got picked up," he says, adding that he feels a consistent work schedule is the most important. "I could plan a vacation with my family each summer with the peace of mind of knowing that I'd have a job to come back to in July."
The uncertainty of the freelance life and going project-to-project is the norm, and it does make it hard to plan ahead, according to Stern, who concedes that most people move around more than she has. Reflecting on 18 years at the Wolf organization editing Law & Order: SVU, she notes that working on a series has given her more flexibility to attain a modicum of work/life balance. "I don't think I ever had to miss a parent/teacher conference or a dance recital," she says. "[Production] was always very sensitive to my needs."
Sane working hours was key for Weinberg. "I probably would not have had the opportunity to parent my kids in any way because most shows really do take 12 hours a day," offers Weinberg. "7th Heaven really was a blessing because I was able to comfortably balance the work and time spent with my kids so that I could actually be around to parent them."
Creative Challenges and Keeping it Fresh
Job security and reasonable hours are key factors in the decision to stay on a show for the long haul, but editing one series can become monotonous. So how does one keep things fresh and continue to feel creatively challenged?
For Stern, it always comes back to story. "You're really serving the story and the way it was directed," she says. Admittedly, 18 years is a long time to work on the same series, but Stern feels strongly that no two scenes are ever the same. "There's always something different; you're always judging performance, pace and how to make everything work," she explains. "Even as many times as I've done it, every scene is always a challenge."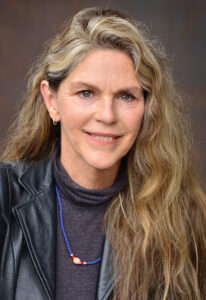 "I still find NCIS creatively challenging, and that's really important to me," adds Gontz, who has seen three different showrunners at the helm during his ongoing tenure. "When I come to work, I want to have fun being creative, and both the showrunners and directors have always given me carte blanche to do that," he says.
Toberen wholeheartedly agrees, illustrating how longevity fosters creativity. "I think you can actually get more creative on a show when you're on it longer," she observes. "Because you are stable and you know everyone really well, you can push the boundaries." Additionally, in the 15 years ER was on the air, there were four different executive producers, which influenced the writing and the editing. "We never got bored because the storytelling changed with each executive producer," she explains. "It was like I had four different jobs during that time period, even though it was still ER."
Ring Jacobson had a different experience. "The style of 7th Heaven mostly stayed the same," she says. "There was definitely a way that [executive producer and showrunner] Brenda Hampton wanted to see things, so you tried to make it exactly how she liked it — but still put in a little creativity here and there when you could. But for the most part, we settled into a rhythm and a lot of the times we had the same directors, which also kept everything going in a certain pattern."
Weinberg adds that one of the most satisfying things about working on 7th Heaven was watching the young actors grow up over the course of 11 years. "That's kind of huge, and it inhabits your life," she offers. "I really lived with these characters and experienced their life cycles — and my own — simultaneously, which was unique and fortunate for a mother of growing children."
When the Series Ends
If there is a downside to working on one series for such a long time, it's a shrinking network of contacts, the risk of being pigeonholed as an editor who only cuts a certain genre and, for some, a low-level anxiety of worrying about where — and when — the next job will be. In fact, some editors feel like they shouldn't stay on a show longer than four or five years because it will be the death knell for their resume.
"Did I think it was going to be bad for my career?" speculates Weinberg as she reflects on her 11 years on 7th Heaven. "Yes, I felt that every year passed was another nail in the career coffin." By the time she got to the seventh and eighth seasons, she weighed the pros and cons of staying vs. leaving and decided to stick it out, figuring it was going to be just as hard to find work mid-stream as when the show ended. And why give up steady employment?
Weinberg confides that job prospects were spotty for a while after the show ended, with Spelling Television folding up, limiting her network of contacts. But things did improve. "I was able to make some inroads," she says. "The more people you work for, the wider your circle is." Since 7th Heaven, Weinberg's career has thrived. She has edited a multitude of series including Jane the Virgin (2014-present) and UnREAL (2015-present), and is currently working on The Exorcist (2016-present) for Fox. She is thrilled with the way things are going now: "I've really enjoyed the experience of working on a variety of different shows, since it is the opposite of what I did for so many years."
On the other hand, Toberen never thought about leaving ER, nor did she think about how staying on one show for 15 years would impact her career. "There had been so many writers who came and went from ER, and they were all out there working on good projects — so I didn't really think I would have that much difficulty getting work," she conceded.
But she did. "I was actually shocked that it was so hard to find work after ER," Toberen continues. Through connections, she finally landed at The Good Wife (2009-16) for a while, but left the show because of an untenable commute. Since then, she has worked on the likes of Detroit 1-8-7 (2010-11) and Grimm (2011-present), but fondly remembers cutting the landmark medical series as one of the best parts of her career.
Reflecting on cutting 100 episodes, Ring Jacobson says, "I'm grateful that I had that experience and that 7th Heaven went for so long. At the time you were doing it, you're not counting episodes, just doing it day-by-day, episode-by-episode. Looking back on it, it is an accomplishment."
Editor's Note: Research for this article was conducted chiefly on IMDb.com and Wikipedia.com, which are not always entirely accurate. If readers find any errors or omissions, please let us know. Also, if we overlooked any one-hour drama TV editors who have cut 100 episodes or more, contact us at your earliest convenience. And finally, for those editors who are a show or three short of joining The 100 Club, we welcome you to notify us when you reach the century mark.
---
THE SELECT FEW
The list of one-hour television shows
that have had 100 or more episodes cut by a single editor,
in order of total episodes aired:
Gunsmoke (1955-75; 635 episodes total)
Albrecht Joseph (died 1991) (worked on series 1958-67) – 154 episodes*
Otto Meyer (d. 1980) (1959-67) – 126 episodes*
Law & Order: SVU (1999-present; 396 episodes – through November 4, 2016)
Karen Stern, ACE (1999-present) – 131 episodes
Dallas (1978-91; 356 episodes)
Fred W. Berger (d. 2003) (1978-1991) – 146 episodes
John Arthur Davies (unavailable) (1978-1991) – 139 episodes
ER (1994-2009; 331 episodes)
Jacque Toberen (1995-2009) – 105 episodes
NCIS (2003-present; 313 episodes – through November 4, 2016)
Gregory Gontz (2003-present) – 110 episodes
Perry Mason (1957-66; 271 episodes)
Richard Cahoon (d. 1985) (1957-66) – 107 episodes
7th Heaven (1996-2007; 243 episodes)
Ellen Ring Jacobson (1996-2007) – 119 episodes
Janet Weinberg, ACE (1996-2007) – 114 episodes
The Love Boat (1977-87; 250 episodes)
Norman Wallerstein (d. 2013) (1977-86) – 101 episodes
Little House on the Prairie (1974-83; 205 episodes)
Jerry Taylor (unavailable) (1974-83) – 100 episodes
*Gunsmoke was a half-hour series for its first six seasons, 1955-61. Only 93 one-hour episodes were edited by Albrecht Joseph, and 88 one-hour episodes by Otto Meyer.