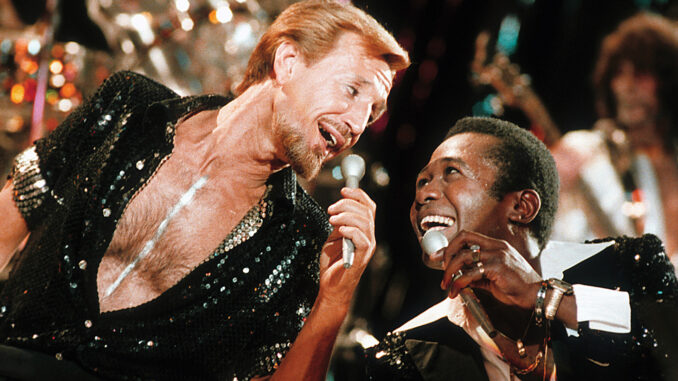 by Peter Tonguette
As personal projects go, Bob Fosse's All That Jazz is hard to top. The 1979 musical drama centers on a protagonist named Joe Gideon (Roy Scheider), a choreographer and director who might be said to be a master of multi-tasking: In the film, he is helming a show on Broadway and supervising post-production of a movie. The character is, in other words, derived in large part from Fosse, the co-writer (with Robert Alan Aurthur) and director of the film.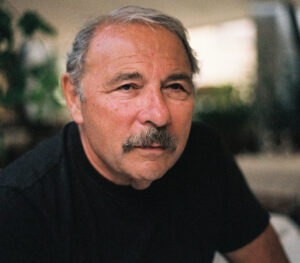 In truth, Fosse contributed not only his personal experiences to the film but also the sounds of the soles of his shoes. During a flashback, a teenage version of Gideon (Keith Gordon) is seen — and heard — while performing a soft-shoe dance in a burlesque club. When it came time to record a Foley track for the scene, however, Fosse decided to accept no substitutes.
"It wasn't him to start with, but he ended up doing it at the end," remembers the film's supervising sound editor Maurice Schell, MPSE. "And watching him do it was beautiful — it was like a ballet."
In a way, the episode encapsulates Schell's experience on All That Jazz, on which he worked for about a year in the Directors Guild of America building on West 57th Street in New York. As Schell tells it, the building was a hotbed of creativity. While Fosse and picture editor Alan Heim, ACE, were cutting the film, he was working on Foleys. "I was going in there doing Foleys — recording them, cutting them, then doing a pre-mix," says Schell, who continuously supplied Heim and Fosse with fresh mixes. "That's what they kept cutting with; they had a recent version of everything as we went along." In the same building, at the same time, Jerry Greenberg, ACE, was editing Kramer vs. Kramer (1979) and Thelma Schoonmaker, ACE, was cutting Raging Bull (1980).
The on-screen performers — the dancers and singers who flit in and out of Gideon's orbit, including co-star Ann Reinking — were equally dynamic. "I learned to appreciate what great talents they were," Schell recalls. "Everything was so perfect. Nothing was left to a mistake."
The atmosphere reminded Schell of the magical, slightly mysterious world he encountered on entering the film business in the mid-1960s, when he started out as an apprentice picture editor for documentarians Albert and David Maysles. "I met a whole lot of different people," Schell says. "They were intellectual, very creative and more liberal. It was a broadening experience in that way."
Schell was born in Paris to Jewish parents in 1937. In 1940, with the Nazis occupying France, he was taken out of the city and kept in hiding with members of the French resistance on a farm near the village of Chartres. "I was by myself for four years," he remembers. "My father survived; my mother didn't." After the war ended, Schell was reunited with his father, who eventually remarried. The three immigrated to New York in 1948.
In 1960, Schell entered the US Army Reserve, and after six months on active duty, he began working in the inventory department of Miles Shoes. On a whim, he quit his workaday job and started seeking a career in film, a medium he had enjoyed since arriving in the US. Initially hired to help the Maysles move their office space from one floor to another, Schell remained in their employ and, within a few months, found himself working on their classic documentary film, Salesman (1968).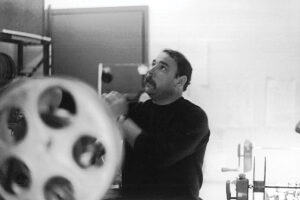 After breaking into features — moving from apprentice to assistant editor on The French Connection (1971) — Schell shifted from picture to sound editing. In 1978, he was recommended by sound editor Jack Fitzstephens to work on All That Jazz. "[Jack] may have started working on it, but then he had to leave to do another thing," says Schell, who in short order found himself on location in Purchase, New York, where the finale — a musical number called "Bye Bye Life" — was being shot. "Fosse would come to me and say, 'Well, how is it?' Who am I to tell this man? The whole thing is surreal." As supervising sound editor, Schell oversaw a busy department, including sound editors Stan Bochner, Jay Dranch, Bernard Hajdenberg, David Rogow and Paul Trejo.
As it turned out, however, Fosse was interested in Schell's opinion — and was, in the sound editor's experience, a far cry from the temperamental, moody characters he frequently wrote or directed. "He was so meticulous about every little thing," Schell says. "There was no compromise, and I loved it because it forced me to be the best that I could be at the time."
According to Schell, the sound design of the film was dictated by Fosse and Aurthur's screenplay. "A lot of it was in the script," Schell says. "It was really a question of execution in that particular film." For example, one famous scene features Gideon leading a table read for his Broadway show. The scene starts in straightforward fashion as one of the assembled actors speaks her lines in a flat, disinterested tone: "You see, Sammy, in California everybody needs a car. I got a friend who bought a Mercedes just to get to the bathroom." The corny punchline draws a roaring laugh which overtakes the soundtrack.
Soon, however, all sound is dropped from the scene — except, that is, for the noises made by the somewhat disgusted, very distracted Gideon. We hear him tapping his fingers on a table, grabbing a section of scaffolding, extinguishing a cigarette, and (most memorably) splitting a pencil in half — each in isolation, without ambient sound. The scene is an extreme example of the power of sound editing to contribute to the development of a character.
The mostly sound-less segment — described by Schell as consisting of "all Foley, actually" — was originally twice as long than its current length of about 90 seconds. Schell thought Fosse was satisfied with the sound editing, but about nine months after work was completed, the director changed his mind. "Suddenly, at the very end, he said, 'You know, those snaps are just not right,'" Schell recalls. "So he went onto the stage and he did those snaps and he felt better about it."
More than once, Fosse threw curveballs at Schell. For general background ambience in scenes set in dance studios, the sound editor relied on material recorded by production mixer Christopher Newman. "He recorded a whole lot of stuff for me to use," Schell says. "Then I went out and recorded more myself from the same location from different times, so that we have a background to make it authentic — but not that it would take over, just to give it a mood and a feeling."
During the mix, however, Fosse said to him: "It doesn't work. Do you have any others?" The director and sound editor proceeded to a back room at Trans/Audio, where the film was being mixed, and pulled out alternate backgrounds. Fosse listened on a step outside the room as Schell went through the options. "He listened to everything I had," Schell recalls. "He didn't get mad or anything — extremely professional. I learned how to be a professional working with him."
Fosse also preferred to crank up the volume on dialogue, effects or music, when appropriate for the scene. "I was always told, 'Don't push it too loud; it's going to break up at the print,'" Schell remembers. "When we got to the mix, Fosse would just push it and push it. I learned that you could push it and push it — and everything is going to be okay."
Not every scene required such thoroughgoing re-evaluation. For scenes depicting dancers at work in a studio, four of the original performers were brought in to re-record the sounds generated by their athletic yet artistic movements. "They knew it by heart already," Schell says. "They were able to re-create their own steps to perfection — they did it in one, two takes; boom."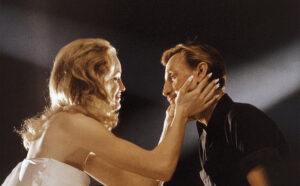 On at least one occasion, Schell seemed to take a page from the tempestuous characters seen on-screen. During a late night at the DGA building, Schell was frustrated working with a Foley recording that kept changing from the synchronizer to the Moviola. "I was going crazy," Schell recalls. "I was there until two o'clock in the morning." Eventually, Schell realized that the synchronizer was faulty. Fortunately for him, the space in which he was working had a window which looked onto a construction site. "I took the synchronizer," he remembers with a laugh, "and threw it out the window into the construction site." It is the sort of impulsive action we might expect of Joe Gideon.
Ultimately, however, the long hours and hard work were worth it. Along with Newman and re-recording mixer Dick Vorisek, Schell was nominated for a BAFTA Award for Best Sound. (BAFTA Awards were given to Heim for Best Editing and Giuseppe Rotunno, ACS, for Best Cinematography. Heim also won one of the four Oscars the film garnered, including awards for Music, Art Direction and Costume Design.) The news of the nomination was unexpected. "All of a sudden, I got this thing in the mail saying, 'You're a nominee,'" says Schell, who was already onto other projects.
After the awards season passed, Schell continued to reap benefits from the film. Before working on All That Jazz, he had scant experience with music-heavy movies. Instead, he gravitated toward gritty urban films, such as The Taking of Pelham One Two Three (1974), on which he worked as an assistant picture editor. "All the other films I had worked on before were not that kind of film," he comments. "This was another world. It opened me up in that way and I got a lot out of it."
In the years to come, he served as the supervising sound editor on his share of tough-minded dramas — like Casualties of War (1989) and Q&A (1990), the latter one in a series of collaborations with Sidney Lumet — but also a number of films with strong musical elements. He worked on Tender Mercies (1983), The Cotton Club (1984) and School Daze (1989), among others. Although he never collaborated again with Fosse (who died in 1987), his career in features concluded with a Fosse-inspired project: Chicago (2002), the book to which was co-written by Fosse and Fred Ebb. Director Rob Marshall coaxed Schell out of semi-retirement for the film.
"He would talk about Fosse, and I told him about my experience with him," Schell says. "Of course, he's a different personality and a different person, but he was very, very much a perfectionist as well."
For Chicago, Schell was again nominated for a BAFTA Film Award for Best Sound — this time, though, he won (along with re-recording mixers Michael Minkler and Dominick Tavella, CAS, and production mixer David Lee).
Perhaps taking his cue from the always professional Fosse, however, Schell remains nonchalant about such acclaim. "It's nice to be awarded or if somebody takes notice of your work," he reflects. "But you don't do it for that reason."