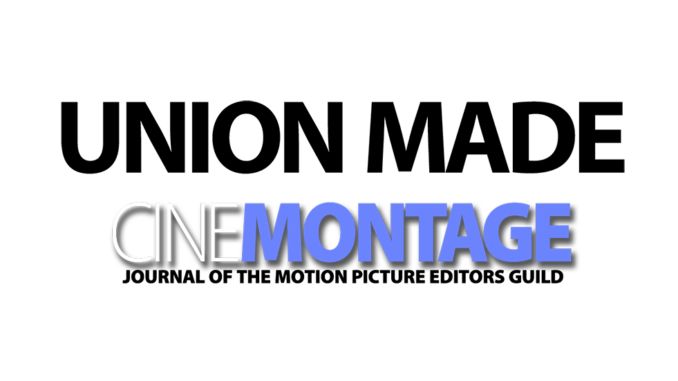 by Mark Server
When I was born and raised in the west San Fernando Valley in the late 1950s; television was black-and-white, radio was mono and AM radio channel KHJ with The Real Don Steele was the coolest thing. My first interest in sound began when stereo radio was introduced. Hearing the early stereo imaging tracks of the Beatles sparked an interest in me to learn how they were recorded and broadcast.
By the early '70s, after finishing high school, I had aspirations of playing professional golf. Unfortunately, this goal was cut short due to injuries in college, and I became unsure of what career to pursue. Then, in early 1975, a wonderful lady, Dorothy Carmen, introduced me to Janet Kennedy, the head of the Sound department at Universal Studios. I started by loading and recording magnetic audio tracks for soon-to-be-Oscar-winning mixer Bob Hoyt on Stage One at Universal Studios, worked as a recordist and, after 90 days, was able to get in the sound union, IA Local 695.
Most dubbing and recording in the '70s was on 35mm full-coat mag — film coated with magnetic oxide for editing and recording — mostly with three-track, until six-track recorders came along. The entire process of sound editing and mixing was much different then; sound elements were built on 35mm reels and played back on what we called "dummies." The re-recording mixer's job was intense as there was no automation for any of the processes of EQ, filters or fader moves. Good note-taking was a must! I wanted to explore more of the sound process so, during my lunch breaks, I would play with all the equipment in the sound shop. Back then, we didn't have radio mics; all of the sound recorded on the set came from hard-wired microphones.
Mic'ing a scene was an art. I still feel the boom operator has one of the most challenging jobs in filmmaking because he or she has to be proficient in many fields: script, lighting, camera angles, lenses and, most of all, physical strength. I was lucky to have the opportunity to fill in as boom operator and record production with Jim Alexander, one of the finest production mixers ever. I learned all the best techniques of sound recording, working on such films as Jaws (1975), Ghost Story (1981), Star Trek II: The Wrath of Kahn (1982) and Terms of Endearment (1983).
My years working in production gave me a better understanding of how important quality on-set sound recording is to filmmaking. In the early 1980s, an actors strike caused film production to come to a halt. I read a story in the trades about a young businessman, Rick Larson, who was going to start a new post audio facility. I was intrigued. Larson was the President of Glen Glenn Sound at the time and was (and still is) a pioneer in the digital world of audio.
With my past experience in post audio, Larson gave me a chance, and I had the good fortune to start on the ground floor with Larson Sound Center. I expanded my talents into sound editing, learning new editing systems along the way. Larson and his team of engineers developed many new editing systems, notably his LarTec ADR/Foley system — a computer-based audio triggering system. The remake of the TV series Mission Impossible (1989-1990) was my first show editing sound effects and, to my surprise, we received an Emmy nomination for Outstanding Sound Editing for a series! After that, I became the sound supervisor for the show. I loved the satisfaction and the creative part of sound preparation. With the new digital editing systems, the process had become much better and faster.
After seven years of supervising with Larson, a golfing friend, Mike Post, asked me to be the production sound mixer on a new musical series called Cop Rock (1990) for Stephen Bochco Productions. This was quite an honor and opportunity.
For the next six years, I was a production sound mixer, including episodes of Civil Wars (1991-1993) and NYPD Blue (1993-2005) until I lost the personal direction of my home life. I made some bad decisions and wanted to restart my life and career. As luck would have it, I was offered the position of head of Editorial for Fox Animation. In animation, sound drives production so my experience in working with actors and editing sound made me a good match for the position. I gave it a go and spent the next five years based in Arizona supervising Anastasia (1997), Bartok the Magnificent (1999) and Titan A.E. (2000).
By late 2001, Fox decided to close its animation studio. I was ready to come back to Hollywood and was hoping to mix post-production. In my search for work, I luckily again came across Rick Larson, who was thinking of starting a new sound studio. One thing led to another and, for the last 15 years, I have been a re-recording mixer for Larson Studios, and a member of Local 700. I am very grateful for the people who have guided me throughout my career.