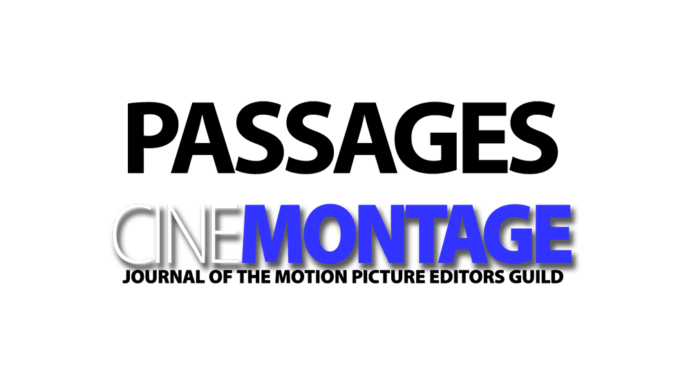 Sanford (Sandy) Berman
Sound Editor
November 14, 1951 – August 11, 2017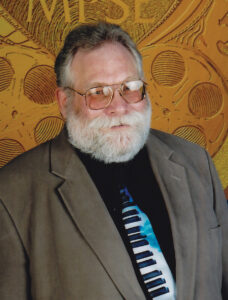 We lost a truly great man when Sandy Berman passed away on August 11. Known for his creative genius as a sound designer, as well as his talent as a musician and artist, Sandy was universally regarded as one of the most hilarious, kind and generous people in the business. All who knew him can likely recall situations that ended with everyone doubled over in laughter from one of Sandy's comments or observations. His combination of creativity, quick humor and dedication (not to mention the mind-blowing drawings he created on the mixing stage) made him one of a kind.
Born in Long Branch, New Jersey in 1951, Sandy started playing in bands in middle school. His first was The Risin' Tide, which had a one-song repertoire — "Blue Moon" — and rehearsed in the basement of Sandy's house. The band lasted only a month, with their demise predicated on artistic differences among the band members and the fact they all had to start preparing for their Bar Mitzvahs.
Self-taught on keyboards, saxophone and sitar(!), Sandy's priority was music, even as he attended the Philadelphia College of Art as a film major. Over the years, he had the opportunity to play keyboards and record with many area bands, as well as artists including James Brown, Chuck Berry, Billy Katt, Hall and Oates, Junior Walker, Jerry Lee Lewis, Duane Eddy and even "Weird Al" Yankovic. He also loved playing his Hammond B-3 organ with his post-production colleagues in their band, BlueState.
In the late 1970s, Sandy came to Hollywood where he pursued his film career and realized his dream. He started working as a sound editor on low-budget movies and within a few years had the opportunity to work as a sound designer for Douglas Trumbull's large-format film company, Showscan. Its unique and complex sound system challenged him to design some innovative soundtracks and Sandy remained the sound designer for many of its specialty venue projects into the mid-1990s.
Sandy worked on dozens of feature films over the years, including The Princess Bride, Oliver & Company, Hot Shots!, JFK, Scary Movie and Black Knight, and he became the go-to sound supervisor for several directors, including Jonathan Kaplan (Immediate Family, Unlawful Entry, Love Field, Bad Girls) and Harold Ramis (Stuart Saves His Family, Multiplicity, Analyze This, Bedazzled). He also served on both the Executive and Rules Committees of the Academy of Motion Picture Arts and Sciences and is a past president of the Motion Picture Sound Editors.
Sandy is survived and mourned by his partner of 10 years, Debra Paul, sisters Jennifer Beth Berman and Bonnie Berman Cushing, nieces Molly Cushing and Julia Leffler, and nephew Jerome Cushing. He will be lovingly remembered by his friends and colleagues, more than a few of whom say Sandy gave them their start in sound (myself included). We were all fortunate to have known and loved him.
Meredith Gold with Bonnie Cushing