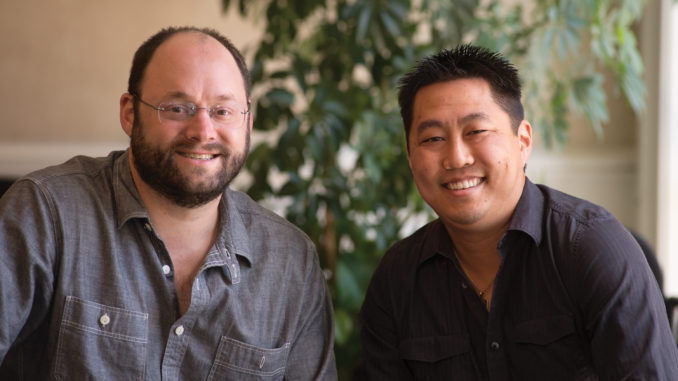 by Mel Lambert • portraits by Martin Cohen
Many of the people who work in the production and post-production communities are, by their very nature, unsung heroes. And even if the names of assistant sound editors seldom feature prominently in our awards list, there is little doubt that their skill and dedication streamline the work of other team members. To find out more about the day-to-day activities of these essential professionals, CineMontage reached out to Matt "Smokey" Cloud, who works in feature film editorial at 20th Century Fox Studios in West Los Angeles, and Kevin N. Nanaumi, who specializes in post sound for television at Sony Pictures Studios in Culver City.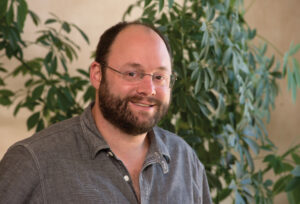 Cloud has a Bachelor of Fine Arts degree from North Carolina School of the Arts, Winston-Salem, and is "well-versed in all matters of post-production sound technology," including Avid Pro Tools, SoundMiner search engine, Avid Synchro Arts Titan and ReConformer software. Among his credits are Mike & Dave Need Wedding Dates (2016), The Longest Ride (2015), Paper Towns (2015), Dawn of the Planet of the Apes (2014) and The Wolverine (2013). He has been working at Fox since 2005.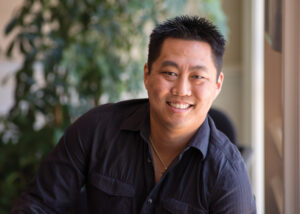 Nanaumi majored in Record Engineering at UCLA Extension in Los Angeles, following three years at Moorpark College. He works regularly with Avid Pro Tools HD, Synchro Arts Titan, Apple Final Cut Pro, SoundMiner Pro and Avid EDL Manager. "For two years, I worked at Sony Pictures Post-Production's DVD audio department and layback as a DVD/Blu-ray audio quality-control engineer," Nanaumi recalls. "Usefully, I spent time in Sony Pictures' stock footage library, compiling footage reels and training team members on library workflow." His recent TV series credits include Ray Donovan (2013-16), Homeland (2011-16), The Blacklist (2013-16), Masters of Sex (2013-16) and Seth Rogen's new series Preacher (2016). He has also worked on several feature films, including Self/less (2015), Mr. Church (2016) and Sleepless Night (2016).
As a key member of the post-production crew, assistant sound editors — similar to their picture editorial counterparts — help editors collect and organize the various audio elements needed to prepare a film or TV soundtrack. When editing is completed, they oversee the preparation of lists and instructions required to wrangle the material into its final form. Throughout this complex process, they maintain a vital flow of information through the cutting rooms to the re-recording stage.
"I first became interested in sound editing while attending North Carolina School of the Arts, and then interacting with the sound editorial professors, whose tutelage gave me a grasp of the post sound world at large," Cloud says. "Their contacts led me toward fruitful internships. After graduating with a BA in Film Editing, I moved to Los Angeles, got a foot in the door at one of my former internships, and have been a part of the MPEG family for over a decade."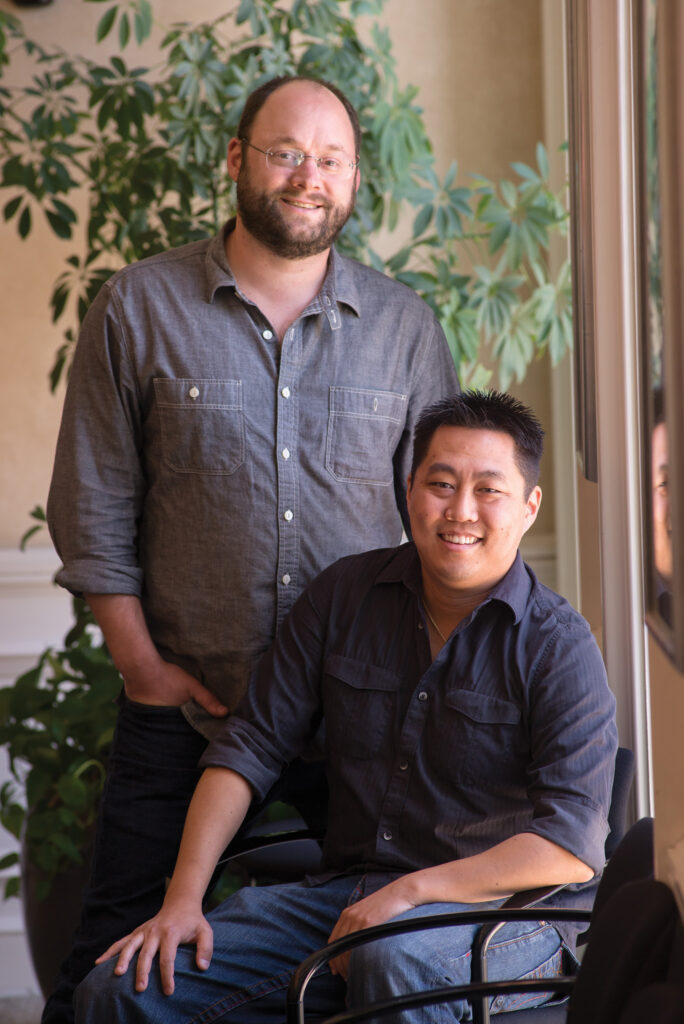 "I've been into sound as long as I can remember," Nanaumi attests. "From playing musical instruments to hoarding collections of sound files, while I was growing up there was always something playing out of my bedroom door. After high school, I attended UCLA and then landed an internship at Sony Pictures Studios. In 2008, I became the new assistant sound editor in the Sony Post Television Sound Editorial department."
When setting up for a new film project, it's of the utmost importance to get on the same page as the supervising sound editor and post-production supervisor, according to Cloud. "If possible, we'll go through the script and highlight specific areas of interest for the production sound team — crowd scenes, unique locations, exotic props, etc. We'll ask the production sound team to focus on those various features that will help us out down the road."
"I need to know the dubbing mixing date," says Nanaumi. "From the day the show hits the stage, I can determine when I need to start asking for production audio, when our sound editors will need to start cutting, and whether we have time to wait for a picture-locked version, or if we need to begin cutting to a pre-locked edit.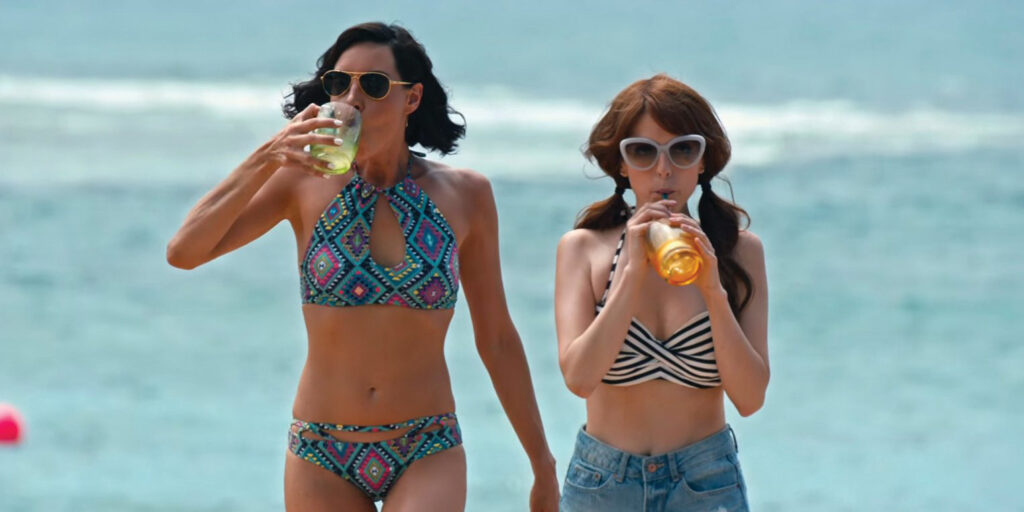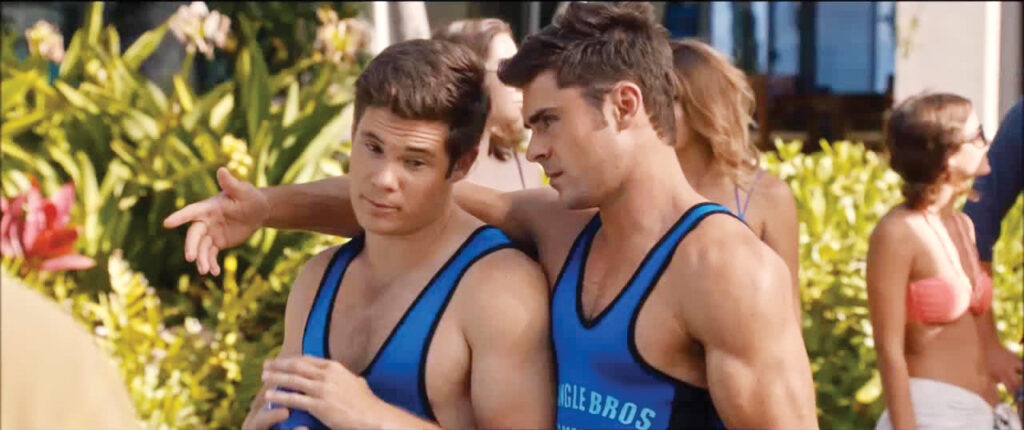 "I also need to know where they are shooting principal photography," he continues. "International production sound crews often organize their recordings very differently than we do here in the States, which makes it more difficult to cross over into our Pro Tools environment." He also needs to know the setting in which the show takes place. "Is it lawyers and courtrooms? Hospital ER? Cops and robbers?" he asks. "As soon as possible, I'll watch an entire episode to get a feel for dialogue quality, sound design and intricacy of the Foley, as well as to get acquainted with the characters."
"As an assistant editor, starting a film project has several facets," Cloud adds. "Setting up an external hard drive for myself is one of the first steps, along with creating folders for the project. I'll interface with picture departments to determine all the burn-in details [where watermarks and information are placed on the visual reels, etc.] and turnover specifications. It's not uncommon to have the picture department send requests for sound effects while production is ongoing, weeks or even months before sound editorial starts up in earnest. I'll pull what I can from the sound library and obtain a copy of all production audio as early as possible. Setting up a central server from which the sound team can work is also done before the post process ramps up."
For his part, Nanaumi likes to make his introductions to the picture assistants before a new TV show arrives. "I provide them with a copy of my sound specifications and make myself available to go over any concerns or questions," he says. "Since the sound assistant and the picture assistant are constantly transferring files back and forth to each other, it is key to have a good working relationship and to get these details worked out ahead of time. And I keep communications tight between myself and my sound supervisor. I need to know which editor is assigned to each episode so that I get the correct versions to the right editor."
"If the ADR is happening in a separate location, the assistant sound editor should work with the picture assistants to get watermarks identifying the stages burned into the reels."

– Matt "Smokey" Cloud
Sound turnover allows Sony's dialogue, sound effects and Foley editors to start cutting as soon as Nanaumi can get it to the main server. "Our effects and Foley editors can start cutting when the picture and AAF file is ready," he explains. "Our dialogue editors have to wait for all of that — plus the production dialogue assembly to be built — before they can start cutting. Dialogue assembly takes the most preparation and build time. I also encode the picture reference into different formats to ensure that it will be compatible with our Pro Tools systems; I make sure that the audio guides are in sync from start to finish. Dialogue, temporary ADR, music and effects are split into separate tracks, and cannot be mixed down into a single file. If there are any missing or corrupted files, I either fix or create replacements. Such errors could create downtime for the crew."
Ingest via Shuttle Drives and Aspera Transfer
"Nowadays, the main avenues for asset ingest is through shuttle drives and Aspera [high-speed file transfer software]," Cloud says. "More often than not, the film picture department is on the lot with us, so it just comes down to whatever works best. If I can deliver a turnover via a hard drive, that's fine; if things are hectic, Aspera works just as fast. When new materials arrive, I'll transfer them onto my assistant drive, rename the files and, once I'm certain everything is hunky dory, post it to the server. After updating various information sheets, I'll let the editors know that they can get to work."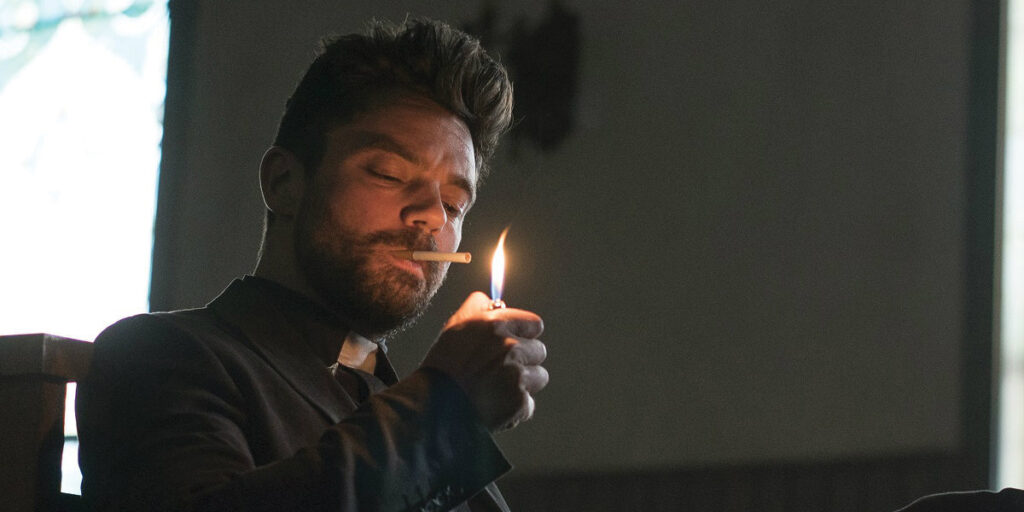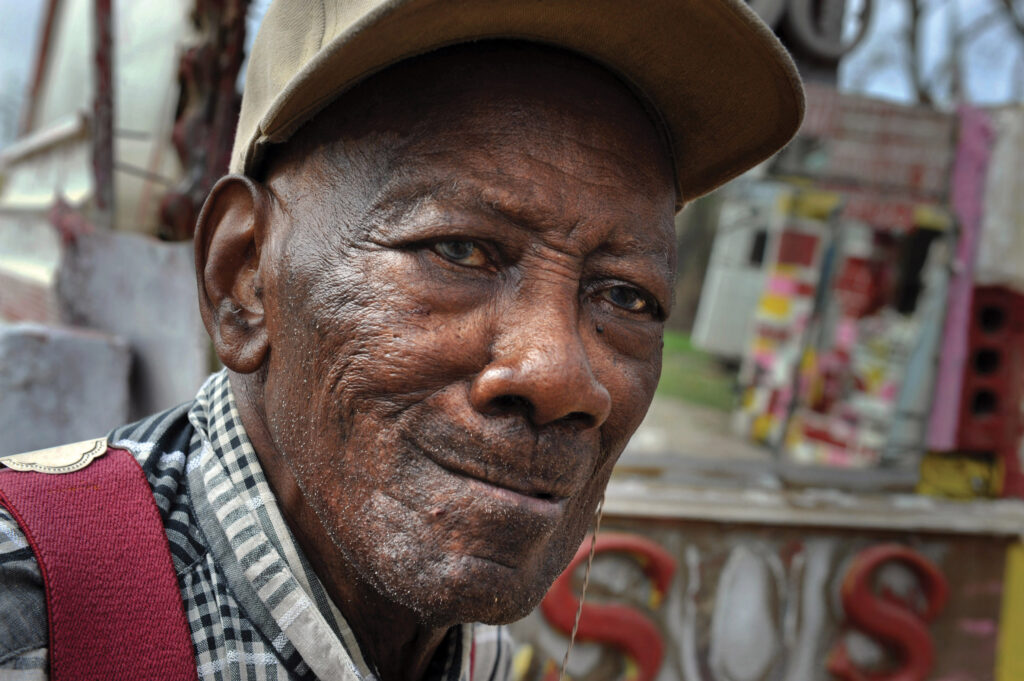 Nanaumi loads each TV episode's production dialogue through his Pro Tools system. "The process takes a couple of hours or more, depending on how much audio there is," he says. "At Sony, we still use good, old-fashioned shuttle drives that are hand delivered directly to the sound department. We also have Aspera services for any production wanting to use it."
"Everyone has his own workflow and the quality of the on-set production dialogue will determine which aspects take priority," Cloud stresses. "Sync is very important; maintaining sync is something the picture and sound teams strive for at all times, unless something is being cheated on purpose. When ADR sessions occur, it's the assistant's job to make sure all the materials are at the stage in a timely fashion, from picture and guide tracks to cue sheets and Exhibit Gs [production time reports]. If the ADR is happening in a separate location, the assistant sound editor should work with the picture assistants to get watermarks identifying the stages burned into the reels. If footage gets leaked, watermarks identify where the reels came from."
Nanaumi will also check that the EDL matches the TV production audio. "This allows me to correctly build the assemblies with audio that matches sync to the picture reference," he says. "After building the audio assembly, I'm then able to make sure things like metadata and sync are correct. A report is generated that tells me what appears to have been assembled, and what has not. Common issues include metadata discrepancies, missing audio and file corruptions; I then go through and make any necessary fixes."
He says he's very proud of the folder structure used on Sony's server. "It keeps our shows extremely organized," Nanaumi adds. "The structure follows the exact order of our workflow from top to bottom. It begins with the very start of the sound turnover materials — picture, guides, assembly, etc. — to editorial work-in-progress, and ends with the final elements ready to be loaded onto the dubbing stage for the final TV mix. To avoid any confusion on versions or formats, I'm adamant that every file coming out of the assistant's room follows a very specific naming convention. I also like editors to tag their initials at the end of their final session folders, so we know who cut the session. Little details like this have really helped keep the assistant's room moving forward and the department firing on all cylinders.
"International production sound crews often organize their recordings very differently than we do here in the States, which makes it more difficult to cross over into our Pro Tools environment."

– Kevin N. Nanaumi
"Sometimes the picture department requests sound effects prior to turning over the TV show to sound, so that they can use them in their Avid playback," he continues. "And they turn over individual scenes that may require effects, cutting and/or unique sound design throughout that is heavier than normal. Other early requests involve us taking a close look at a scene's dialogue quality. After these are cut and fixed, I then make sure they are exported in a way that the picture department can import them back into their Avids."
One of a sound assistant's other duties is making sure that the sound editors have whatever DAW plug-ins they need, according to Cloud. "At Fox, this is often done with the help of the engineering staff by tracking which plug-ins are on which iLoks using iLok Manager," he explains. "I have to ask editors which are their favorites, as it seems to change almost yearly!" Nanaumi's dialogue and effects editors each have their own preference on the plug-ins they want to use. "Everyone has a different preference on what helps them — from cueing ADR to cleaning up dialogue tracks," he adds.
Addressing the question of where they expect to be in their respective careers three years from now, both assistant sound editors remain highly optimistic. "I think assistants make for great supervising sound editors, because they're well versed in a wide spectrum of tasks involved with post sound," offers Cloud. "Playing to one's strengths and having the self-awareness to delegate seems to be a really efficient way to tell stories in an exciting and fun way; I just hope I continue to have those chances."
"If I were to pick a couple of possibilities, they would be either re-recording mixing or cutting effects and dialogue," Nanaumi posits. "In a perfect world, I would love to keep assisting while also being able to cut the show. A part of me would always love to have a foot in the door of the assistant room."