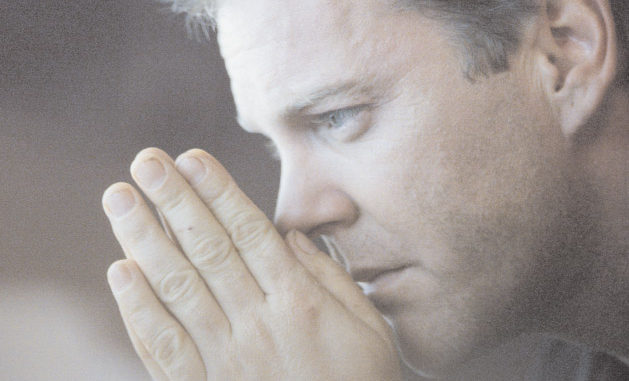 by Kevin Lewis
The hit Fox television show 24 bursts with paranoia, backstabbing, murder and mayhem––all of which pleases the cast and crew as well as the audience. But the mayhem is all in front of the camera. Behind the scenes, well, it's a peaceable kingdom, as evidenced by little turnover in the cutting room since the show's premiere three years ago. 24 is a sterling example of collaboration in action.
About to enter its fourth season in January, the 2004 Golden Globe Award winner for Best Dramatic Series is in many ways a model for editing, as its Emmy nominations and awards over the years attest. The innovative program sets each hour-long show in a real-time, one-hour format and the whole season depicts just one 24-hour period. The series recently won Emmys for both picture editing and sound mixing. The editors have another honor from the Academy of Television Arts and Sciences (ATAS): the Academy's new Journeys Below the Line series of DVDs debuts after the first of the year with a film focusing on the editing teams of 24.
The Picture Editors 
There is no rivalry or even hierarchy between the picture editors on 24. "We each have our shows; we trade off shows," Chris Willingham says, explaining that the episodes are shot back-to-back on a 15-day production schedule, with another day or two for shooting additional scenes. "I would come back first [from hiatus] and start on Episode One," Willingham says. "Episodes One and Two are shot at the same time, and then Episodes Three and Four. So the first editor back is responsible for Episodes One and Four. Consequently, we get dailies for 30 straight days on two different episodes." Scott Powell or David Latham would then tackle Episode 2.
Co-producer Paul Gadd explains how intimately the editors work with the writers and directors, including weaving full new scenes into the narrative. "A lot of times when our shows are written, they are too short, and obviously we have to deliver a certain time to the network," Gadd says. "So we write new scenes and put them in the show." However, there are constraints to the real-time formula. "You can't just jump [characters] across town from one location to another," Gadd explains. "There has to be realistic amounts of time [for them] to do things. However, we routinely do swap scenes around, just as you would in any other show; for example, a scene from Act 4 is moved to Act 2. One advantage we have––and we do it––is that we will move a scene from the end of one show to the beginning of another show because it's all one story."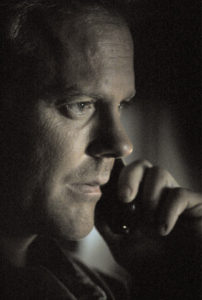 As Powell points out, "There are a lot of techniques that we can't use, like time cuts and dissolves. We've got to follow characters where they are going and play it all out in real time; it can be an extra challenge." He also notes the fact that the camera is at point-of-view eye level throughout the show, with few upshots and downshots.
Although executive producer, creator and writer Joel Surnow has the final word on the show, the editors claim he doesn't force his script on them and will change it when they tell him that it's interfering with the story's flow. "Film is organic, and if you force it to be something it's not, you ruin it, " comments Willingham.
"Surnow trusts us almost to a fault," says Willingham. "I've worked on things where you sit with the producer and he wants to see almost every frame of footage shot, not trusting that you have indeed used the absolute best [shot]. This show could be a nightmare for editorial if Joel didn't operate the way he does." Powell adds, "A series this busy should keep us here long hours and weekends, but I think maybe I worked two Saturdays in the three years." Willingham agrees: "I have never worked one hour of overtime during the week. I know people on much simpler shows who are bleeding from the eyeballs on a regular basis."
Although 24 is classified for the Emmys as a single camera show, the series shoots with two cameras now, like many other shows do, according to Gadd. "We shot 15,000 feet of film yesterday––the most that we have ever shot, I think," says Gadd. "[Main director and co-executive producer] Jon Cassar always shoots a lot…and prints it all. Which leaves our editors with lots of footage to go through. Cassar spends a couple of days working with the editors before Surnow looks at the material."
"The amount of footage that gets delivered to [the editors] is staggering," agrees Cassar himself. "We rarely do the same thing with the camera on each take, so the choices they have are more than usual; therefore they need to dig through the footage to find the gems of movement and performance. They do this with such skill, I still get surprised at the combination of shots they put together to constantly keep the tension at a fever pitch––and I've directed 26 episodes!"
"There are very few pick-ups," Willingham says. "They will shoot everything from the beginning to the end [of a scene] and every single take." Nothing is wasted, either. Once, David Latham used a little piece from discarded footage as a bridge piece to avoid a jump cut in the middle of a scene.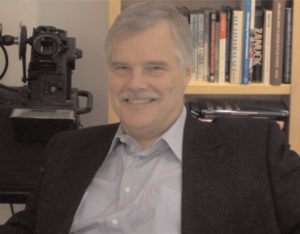 "The camerawork [on 24] is so much superior to other places I have worked, and we have such a choice of good footage," Latham says. "Historically, people would always say that you stay tight during a tense sequence, because if you go wide in the middle of it, you take [the viewer] out of it. Here, we almost go the opposite route. We like jumping back real wide for just a little quick pop in the middle of a tense scene, because it's usually a shot that's semi-obscured behind something, and it gives the audience an unsettling feeling, as though they are in the room watching it. It's like a Peeping Tom POV, which adds to the tension. You don't see anyone else really doing that kind of thing."
Like Powell and Willingham, Latham enjoys collaborating with the show's creators. "Just the other day, we had to fix a sequence where Jack [series star Kiefer Sutherland] was getting beat up badly, and the producer said, 'Well, he looks like a wimp,'" Latham said. Pistol-whipping Jack was the solution for the editor. "I said, 'If we get a shot of a gun being pulled there and another quick little pop on a double's neck, we can make it look like he was knocked out with a gun and then getting beat up,' Latham continues. "And I swear, within two hours, Cassar was in here, looked at it, and said, 'Great! I can do it with a couple of doubles against a wall at the end of the shooting.'" A shot amounting to only a second of screen time inserted into the scene changed everything. "Cassar is very open that way," Latham adds. "He'll come in and say, 'Hey, what are you are looking for in this scene [is what] I'm going to do––particularly if it's an opening sequence for one of our shows.'"
Perhaps because of this support from the top, Willingham, Powell and Latham have had friendly relations with the succession of other directors on 24. Willingham explains, "The [single episode directors] get four days [the DGA contract conditions] after the editor gets [them] his first cut––we like to call it first cut, not rough cut because they are anything but rough. We give them a DVD, which they can look at at home, and then come in and sit with us. They all work differently. Some will just give us notes and go away, then come back and see what we've done, [while] some like to sit with us and watch us make every change."
The show is shot on 35mm film and edited on a Meridian Avid. "We're on Unity, which means we're all drawing on the same bank of drives," says Powell. "Our timelines are quite cluttered, if you've ever seen an Avid timeline." Eight tracks of audio are stacked on top of six tracks of video. The show is then digitalized once the dailies are transferred.
"There are a lot of techniques that we can't use, like time cuts and dissolves. We've got to follow characters where they are going and play it all out in real time" – Scott Powell
Even though Latham, Willingham and Powell are picture editors, Latham points out that they are asked to do a temp dub of an entire show, which consists of sound effects, such as trains, birds, etc., as well as the music scores. They use scores by series composer Sean Callery from previous shows. "When we show it to [Surnow], or send it to the network, they expect it to be entirely scored, with sound effects, everything––all temp of course," says Latham.
Editors must be storytellers as well. As Latham explains, "If a scene doesn't work, you take it out. [Joel] doesn't want to see a bad scene. All of this is pretty much expected of us. You've got to take out all of the bad stuff, even if it's stuff he wrote. I like that; he trusts us a lot."
All three editors work in a very collaborative and friendly atmosphere, according to Cassar. "They making every edit decision a team one," he explains. "You rarely hear, 'Here's my version.' Every show is completed as 'our version' of 24.
The Sound Mixers
When Mike Olman and Ken Kobett take over from the picture editors of 24, it is a seamless transition. "The temp dubs are done by the picture editors," says Olman. "There is no time to do temp dubs in television, so it's all done in picture editorial."
Olman and Kobett are primarily re-recording mixers who mix sound for single-camera series. "When we're mixing, the producers pretty much leave us alone to do what we do," Olman says. "Nobody comes to the stage until we're finished and ready for a playback. We know after four years how the show should sound and what they're looking for. [Executive producer/writer Joel] Surnow comes to the stage, we play it back and he makes a final rendering from there of what he likes and what he wants to change. He always has his finger in the pie, as far as sound goes––from spotting right through the very end, and for music playbacks as well."
If the shows are watched back-to-back, the sound actually changes throughout the day the same way it actually would in real life.
The very first season of 24, when the team was trying to establish the sound of the show, Kobett came up with the idea of the clock ticking at the beginning and end of each show. "That's the sound of the show," says, Kobett. "Its trademark, its signature. Everybody knows that ticking sound and expects it at the beginning and end of every act."
Kobett and Olman once eliminated the ticking clock to maximize the emotion involved in a murder. "There was one episode, I think the first season's last episode, where Jack's [Kiefer Sutherland] wife is shot and killed," Olman says. "We took out the clocks and Joel didn't notice it. When we pointed it out to him, and played it back again, he really loved it. He's very willing to play with sound and let us come up with new ideas that maybe weren't considered when they were writing, shooting or spotting it."
The producers' flexibility adds what Olman calls "fresh ears and fresh eyes" to each show. The mixers are allowed to contribute their own ideas, rather than just make it sound exactly like the temp mix. "They let us take a whack at it and see what we can come up with," says Olman. "It makes it easier for us to mix and it also pays off in the sound of the show. They end up with a better product that way."
As recorders, Olman and Kobett work with the sound editors and picture editors for a spotting session. Kobett also works with Jeffrey Whitcher, a sound designer and editor. Working from his home studio in the country on an Apple computer with ProTools, Whitcher creates ambient sounds and is free to experiment. He feeds the tracks to Kobett by uploading them to an FTP site. According to Kobett, "Witcher cuts all the effects and backgrounds. He covers anything that comes up in spotting, and interjects his own thoughts and ideas about what is transpiring in a scene. We try his ideas equally as we try our own. Jeff is definitely a huge part of the sound of the show."
"It takes us seven months to mix the season, But it's really only 24 hours [in story time]. You have to reach back and think, 'It's an hour later'" – Mike Olman 
The mixers' schedule is not a very long one. "We get two nine-hour days to mix the show," says Olman. "It takes 12 hours to mix the show, and the rest of the second day is spent on playbacks and fixes. In 12 hours, we have to go through 45 minutes of non-stop action."
The locations in 24 change frequently, which poses some challenges for the sound re-recorders in the studio. "The production dialogue that's delivered to us is never the same because production is never on the same set––they're always staging locations week after week," Olman says. "We have to experiment with everything, because everything changes. They're shooting wherever the show takes them, so it's just a bagful of challenges to make the show sound as good as it sounds."
24 has always been a maverick sound show. Stephen Hopkins, who was an original co-producer and director of the series but has since departed, had met with Olman and Kobett, and stated that he wanted a show in 5.1 surround sound, even if it couldn't be broadcast in 5.1, because he envisioned a technology that would provide that later on in the series' run and would also be used in the repeats and on the DVD releases.
"This is the first show for me that was ever prepared specifically for 5.1 with a dedicated boom channel, elements cut for surround play, a dedicated surround track and an overall feel that we are going for a much bigger sonic experience than just the little speakers on your TV," Olman says. "If you have a surround decoder at home, you get the show as it's intended. Of course, we always make sure that it's backwards compatible and translates nicely to a stereo playback, but it is the first show out of the gate where the sound is as important as the picture; and it's fantastic."
The mixers are allowed to contribute their own ideas, rather than just make it sound exactly like the temp mix.
Kobett adds, "Hopkins wanted things that no one has ever wanted to happen sonically. He wanted sound to take over, to push dialogue away, to eat up music with an effect. He had a lot of specific ideas of how to play emotions through effects, backgrounds and silence."
Olman agrees: "Stephen approached the show from a theatrical point of view. The sound of the show hasn't really changed; the big challenge is maintaining the sound that was established four years ago in a constantly changing show. The sound is very much its own character."
Which is not to say that the sound of 24 is invariable. Olman points out that if the shows are watched back-to-back, the sound actually changes throughout the day the same way it actually would in real life. "So, from hour to hour, we're always asking ourselves, 'What time is it right now?' It's five in the morning, should there be a lot of people, should there be a lot of machines, should there be this, that or the other?" he says. "We have to be very conscious of what time it is in the show––what time of day, what time of year––and we have to follow through with that. That's the challenge.
"It takes us seven months to mix the season," he concludes. "But it's really only 24 hours [in story time]. You have to consciously reach back and think, 'It's an hour later; what did we do last week? Are we playing too many birds, too much traffic? How is the sound changing?' That is the signature sound of the show."
'24' Editors Acknowledged, Saluted on 'Journeys Below the Line' DVD
Just as there are no small parts, only small actors, all components in the production of a theatrical film or television show are dependent upon each other. A weak department can compromise a whole project. A new DVD, Journeys Below the Line, reveals how vital creative editing is to a film or television show. Though editing is considered to be a below-the-line department in the service of the director, smart directors always pay attention to what their editors suggest. In fact, double-Oscar winners for direction Robert Wise and David Lean always highlighted their days as editors. Filmmaker Karel Reisz wrote what was at one time the primer on the subject, The Technique of Film Editing.
The editors themselves, though not directors, are masters at understanding the narrative principles.
The Academy of Television Arts and Sciences (ATAS) is producing an ambitious series of DVDs which explore the traditional below-the-line departments of primetime television, but also highlight the interdependence of those both above and below that line. The first DVD in the Journeys Below the Line series, which will be released by First Light Video Publishing in January, focuses on the sound and picture editing essential to the acclaimed Fox television series 24, as well as the show's script supervision.
Bruce Bilson, who conceived the series in his role as current chair of the Educational Programs and Services Committee of ATAS, says of the DVD, "We think of it as our version of Inside the Actors Studio." The production team focused on 24 for its inaugural presentation because of the innovative editing, which has won Emmy Awards. (The next DVD will analyze the production set design of The West Wing.)
Along with Bilson, two past chairs of the ATAS committee as well as former governors of the academy, Michael Gallant and Lynne Gross, also contributed their talents to the production. While Bilson is executive producer and director of the initial DVD, Gallant, a veteran producer, is the series' producer and Gross, a professor of radio, television and film, is the series' associate producer.
Though the Journeys series was designed as a learning tool for students in film schools and courses, it also appeals to the working professional in the film and television industries. According to the project's mission statement, "It does not show how to operate any particular equipment, but rather emphasizes the types of tasks the below-the-line people undertake and the interaction each has with other members of the cast and crew." Bilson recalled that a grip approached him after an interview session for the DVD and said that he understood his own job more clearly after seeing the editing session.
Cassar realizes the Herculean task involved in looking at tens of thousands of feet of film released to the editors in the space of a few days.
On the DVD, 24's star Kiefer Sutherland and such other cast members as Elisha Cuthbert, Carlos Bernard, Reiko Aylesworth and Penny Johnson Jerald dispell the notion that actors are only focused on their own parts by offering perceptive insights into the crucial role of editors in making their characters coherent in a real-time format. (24's central conceit is that the action in each one-hour episode takes place in 60 continuous minutes.)
Sutherland, who visited the editing room and watched his performance evolve through various stages of editing, explains, "As an actor I've always had an incredible respect for editing. You go through scenes that are incredibly difficult to get through or to make, and yet when you see the film, they seem to seamlessly go together. And you go, 'Gosh, it doesn't look like it was difficult at all.' The editors had to figure out how to take all these elements and put them together, and they were actually responsible for making this concept of a real-time show cohesive. And for that we are eternally grateful."
Ron Kutak, Executive Director of the Motion Picture Editors Guild, was interviewed for the bonus material on the DVD. "If you truly want to be an editor, and that's important to you, you need to learn the technological side, but you also need to learn the storytelling side because at the end of the day, that's what everyone is doing: They are telling a story," Kutak says in discussing the craft in Journeys. "Many of the people who have come into the industry have come from all sorts of different places: English literature and film courses as well. But generally, editing is a language, and the language needs to be learned to communicate. The communication is ideas. The more you are grounded in a basic liberal arts education, I think the better off you are in life, as well as for a career in this business."
Jon Cassar, the main director and co-producer of 24, acknowledged his debt to his editors in an interview in Journeys. "I really rely on them to give me a first cut that gets very close to what we end up airing," he explains. "Most of the time that I go in to the cutting room, I can't remember spending more than an hour with any one of them."
24 is in many ways a model for editing.
Perhaps that's because the editors themselves, though not directors, are masters at understanding the narrative principles. Chris Willingham, ACE, the 2004 Emmy Award winner for editing 24, points out, "I think of ourselves as storytellers and that's what it's all about. You cut when it helps the story and that's the bottom line." His editorial colleague Scott Powell, ACE, honored earlier this year with an Eddie Award from the American Cinema Editors (ACE), adds, "I think I have the greatest job in the world––taking visual images and sounds and molding and shaping them to tell stories and stir emotions."
Cassar realizes the Herculean task involved in looking at tens of thousands of feet of film released to the editors in the space of a few days. "The volume of footage that these gentlemen have to go through is incredible," he says. "It's up to them to go through all that footage and find those little nuggets and put them in." The scenes in Journeys of Cassar sitting with Powell watching the dailies and making technical decisions make compelling points about the interaction and collaboration between editors and director.