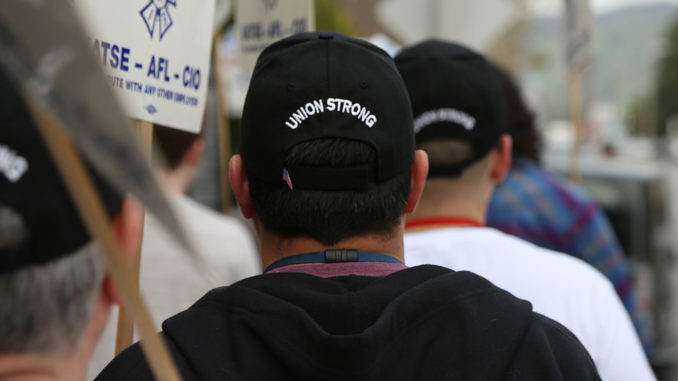 by Tris Carpenter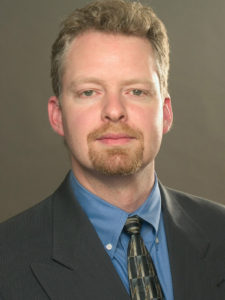 I've been organizing for the Guild for almost four years. During that time, I've run several different campaigns to get more work under contract and to put together some tools to make our organizing more effective. But, more than flyers and websites, the challenge of getting the membership more involved in organizing has been the most rewarding.
There are two ways each and every one of you who receive this magazine can help the Guild to organize nonunion work. The first is to call in information about nonunion shows – real information such as crew lists, shooting dates and locations, etc. I've been going on and on about this pretty much since I arrived here. To your credit, not more than a day or two goes by between calls from your union brothers and sisters with the kind of information that can get an organizing campaign started.
I should add one caveat here: Just getting information to us about a show is not a guarantee that it will get organized. We still have to convince several (often scared and skeptical) people on the show that it will be a good idea, after all. But, if I don't get that information, I can assure you that it will become a lower priority than the shows on which I do have information. If you want your show bumped to the top of the pile, make sure you get in touch with me.
The second way in which our members can get involved is by stepping forward to help in an ongoing campaign. The most recent example of this was the fight to organize Blind Date, a reality television show produced by Bobwell Productions. After multiple seasons worth of work and a nasty union election, this show finally came under contract
 this summer.
You know what shows are going on, where they're happening, and why they should be done union.
Back in October, when the vote took place, virtually no one at Bobwell was a member of the Guild. They had no experience, direct or indirect, with the Guild and the benefits that a working union can bring. So, I arranged for that experience to come to them.
In the final days before the vote, I approached several members, including some very prominent television editors, and asked them to participate by calling on-the-fence voters. The purpose of the calls was to see if our established members could persuade these voters unfamiliar with the Guild to support us. I recruited several volunteers, who took time out of their incredibly busy schedule (in October, no less), to make those calls and impart their knowledge and experience about the Guild to these nonmembers. I believe, in the end, that those calls secured the margin of victory in that campaign.
We need members to be active in our organizing. You know what shows are going on, where they're happening, and why they should be done union. If you can collect information and get it back to us, or are willing to talk to people who might be unfamiliar with our union, then you can help contribute in a powerful way. I welcome your assistance, and I hope you keep up the great work!