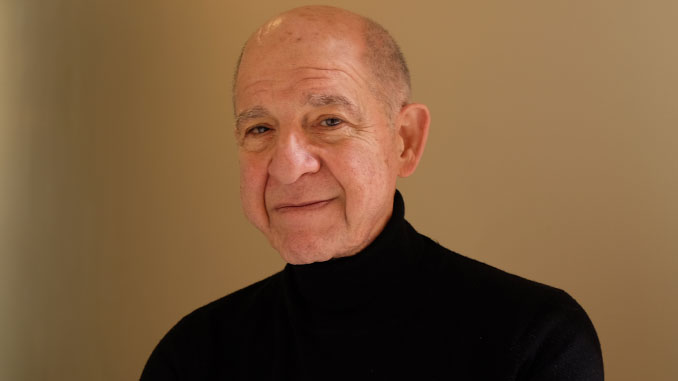 The Motion Picture Editors Guild (MPEG) will honor veteran sound re-recording mixer Lee Dichter, CAS, with its prestigious Fellowship and Service Award. This is the first time the award ceremony will be held on the East Coast at The Sheraton New York at Times Square on October 20, 2018.
"It is an enormous pleasure for me to take part in this year's Fellowship and Service Award honoring Lee Dichter," commented Alan Heim, ACE, President of the Editors Guild. "I am delighted that the Guild is bringing the award to New York at last to honor so important a member of our community, thereby demonstrating that we are truly a national union.
"I had the good fortune to work with Lee on a number of films when I was based in New York for the first half of my career," Heim continued. "I found him to be an incredibly talented and generous artist, always striving to deliver the best film possible while working calmly in sometimes stressful environments. In addition, he was a strong union supporter throughout his career."
The Fellowship and Service Award was established 11 years ago by the Guild's Board of Directors to recognize an individual who embodies the values the Guild holds most dear: Professionalism, Collaboration, Mentorship, Generosity of Spirit and a Commitment to the Labor Movement. Previous recipients of this distinguished honor include Donn Cambern, ACE; Dede Allen, ACE; IATSE International President Emeritus Thomas C. Short; Carol Littleton, ACE; Don Hall; Donald O. Mitchell; Joseph A. Aredas; and Lillian E. Benson, ACE.
"I found Lee Dichter to be an incredibly talented and generous artist, always striving to deliver the best film possible while working calmly in sometimes stressful environments." — MPEG President Alan Heim, ACE
"Lee Dichter and his body of work are just what the Fellowship and Service Award Committee was established to acknowledge," said Sharon Smith Holley, committee co-chair. "Especially important to the Guild is his dedication to the labor movement."
Added fellow co-chair Jeffrey Burman, "As a mainstay at New York's premier mixing house, Sound One, Lee was instrumental in making sure the facility was a union shop — which makes it particularly meaningful for the Guild to hold the award ceremony on the East Coast, where Lee has made such an impact."
ABOUT LEE DICHTER
Lee Dichter, CAS, was literally born into the film business. His maternal grandfather was a producer and director of Yiddish films. His father Murray worked for his father-in-law as they made the transition from silent to sound films. Murray joined the Motion Picture Film Editors Guild, IATSE Local 771, as a charter member in the early 1940s. Eventually, he left to open his own studio, "Dichter Sound."
Many years later, his company merged with Photo-Mag. His father joined IATSE Local 52, the Motion Picture Studio Mechanics, in 1959.  Lee began working at the studio in 1964 and joined Local 52 — which had the re-recording mixing jurisdiction in New York — in 1967, bringing him into the union family. Photo-Mag's business was primarily a TV commercial mixing studio, and Lee began his career by learning the nuts and bolts of dialogue mixing in which every syllable was essential.
Soon, many documentary filmmakers began to knock on Lee's door. Over the next years, he mixed many socially and politically influential films and TV shows, including The Selling of the Pentagon, Free to Be…You & Me, Harlan County U.S.A., American Dream, The Atomic Cafe, America and Lewis Hine, The Times of Harvey Milk and From Mao to Mozart. Many of these projects went on to win Academy and Emmy Awards.
Lee's dedication to the work was always evident over the 50-plus years and more than 300 projects of his career. Half measures and shortcuts were not part of his vocabulary.
At Photo-Mag, Lee mixed Ken Burns' first film, Brooklyn Bridge, and would go onto mix many of Burns' additional films, such as The Civil War, Baseball and Jazz, at Sound One, to which he moved when he left Photo-Mag in the early 1980s. There, he met many younger mixers, who were beginning their careers and eager to watch Lee work. He was most generous in his mentoring of these mixers; many of them have gone on to very successful careers.
Over the years, Lee has given many hours of his time helping all who knocked on his door. He is never too busy to help up-and-coming sound mixers and sound editors, assisting them in improving their skills. Always open to others, he often learns something from them as well.
Lee's dedication to the work was always evident over the 50-plus years and more than 300 projects of his career. Half measures and shortcuts were not part of his vocabulary. The fact that filmmakers like the Maysles brothers, Alan Pakula, Sidney Lumet, Robert Benton, Robert Altman, the Coen brothers, M. Night Shyamalan, Mike Nichols, Nora Ephron and Woody Allen came to Lee repeatedly to mix their films shows that his professionalism was clearly recognized and admired.
Dichter has won a Daytime Emmy Award for Big Blue Marble (1980) and both an Emmy and a CAS Award for Angels In America (2003). He also won the IFP Gotham Awards' Below the Line Award for sound in 1996. He is member of the Academy of Motion Picture Arts and Sciences (AMPAS), the Cinema Audio Society (CAS) and the British Academy of Film and Television Arts (BAFTA), as well as being a proud member of the Motion Picture Editors Guild, IATSE, Local 700, which he joined in 2000, after Local 52 ceded its re-recording jurisdiction in New York to the national Editors Guild.
ABOUT THE MPEG FELLOWSHIP AND SERVICE AWARD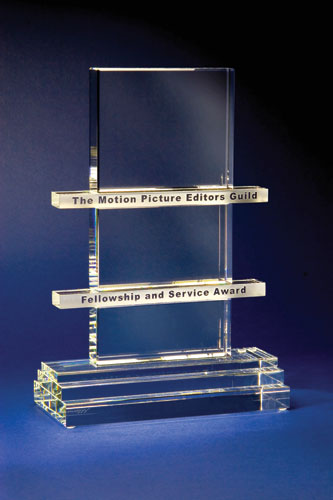 Most awards honor accomplishment but the Motion Picture Editors Guild Fellowship and Service Award is an honor based upon a set of values and salutes individuals who embody those values. They are: Professionalism, Collaboration, Mentorship, Generosity of Spirit and Commitment to the Labor Movement.
Professionalism may sound like it speaks for itself. But the integrity at its core must include the human values of compassion and respect for co-workers.
Perhaps the defining quality for an Editors Guild member, Collaboration should apply to one's peers –– and future peers –– as well as to directors, producers and writers.
Mentorship is simply a form of instruction akin to friendship.
Generosity of Spirit is more than the actions one does; it is a state of being. It is the golden rule personified.
Last, but certainly not least, is Commitment to the Labor Movement. A union is two things: a set of ideals and a living, human enterprise. Being a member of a union means contributing to both of these things. It means giving help where it's needed and being able to work with a variety of people, with various interests and dispositions. It also means moving our better interests forward as best as we can.
ABOUT THE MOTION PICTURE EDITORS GUILD
The Motion Picture Editors Guild (MPEG) is a national labor organization currently representing over 8,000 freelance and staff post-production professionals. MPEG is the world's premier craft guild that sets the standards for excellence in the post-production industry. The requirements to become a member of the Guild and to be placed on its Industry Experience Roster ensure the highest level of professionalism.
As Local 700 of the International Alliance of Theatrical Stage Employees (IATSE), an international union that began over 100 years ago, MPEG is allied with some 500 affiliated locals in the United States and Canada with a combined membership of more than 130,000. This strength increases its collective power at the bargaining table and results in better contracts with superior benefits.
MPEG negotiates new collective bargaining agreements (union contracts), enforces existing agreements with employers involved in post-production and provides assistance for securing better conditions — including but not limited to financial (better pay), medical (better health insurance), safety (turnaround time) and artistic (assignment of credit) concerns.
For tickets or more information on the Fellowship and Service Award ceremony, please contact Adriana Iglesias-Dietl at 323.978.1067, or aiglesias@editorsguild.com. For event sponsorships with premium tickets, tribute book ads and on-site sponsor recognition, please contact IngleDodd Media 310.773.7002. or MPEGFellowshipAwards@ingledodd.com.
For more information, contact Dorothea Sargent at dorothea.sargent@gmail.com or 818-786-4744.