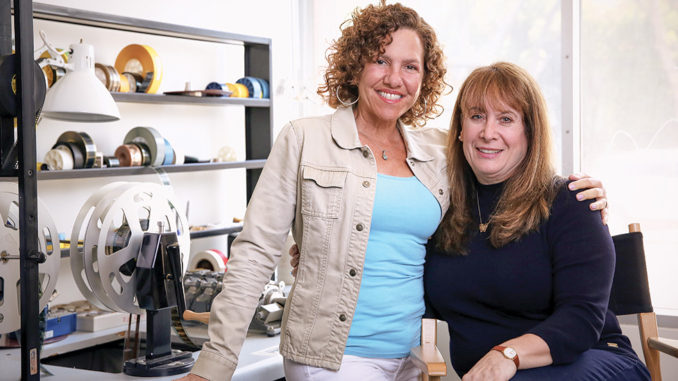 by Edward Landler • portrait by Christopher Fragapane
Over the summer and fall of 1988, the Motion Picture Editors Guild in Hollywood, then IATSE Local 776, made two very auspicious hires to its staff. On July 25, Adriana Iglesias (now Iglesias-Dietl) became assistant bookkeeper and, on October 17, Lisa Berniker (now Dosch) was named administrative assistant.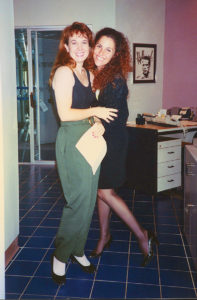 Currently celebrating their 30th anniversaries with what is now Local 700, Iglesias-Dietl today serves as Special Events Manager and Dosch is Executive Administrator. Over those years, the Guild has grown from around 2,500 to 8,000 active members, with another 2,000 retired. In a recent conversation with CineMontage for this article, the two staffers recall how excited they were "when we hit 3,000 members — within only a couple of years of our starting to work with the union."
"I find it hard to believe that Lisa has been the engine behind our Guild for 30 years now," commented Guild President Alan Heim, ACE. "Her remarkably good spirits have never flagged as our Guild has grown, and while she has kept us all running smoothly and on track. I hope she'll do another three decades, as unrealistic as that seems…
"Adriana has also served as long and with great dedication," Heim continues. "As the Guild has stepped up our various member outreach programs, she has kept them growing and made them ever more successful. We are fortunate to have such loyal staff."
More than participating in this growth, Dosch and Iglesias-Dietl have effectively coordinated the vital behind-the-scenes work that supports the Guild's executive directors, the Board of Directors and the members themselves. "The production crafts work together on the set, but post-production crafts are much more isolated and need ways to interact personally with one another," Dosch offers. "We help to provide and foster a social and professional  community." To which Iglesias-Dietl adds, "Both Lisa and I started here very young; we grew up with the Guild and matured right along with it."
Born in Argentina, Iglesias moved to the US with her family when she was eight. A chance meeting led to her learning about the bookkeeping opening at the Guild, and she got the job. Four years later, in 1992, she was excited to put her people skills to use when she accepted a promotion and started working as Membership Coordinator. Coming to this position shortly after roster restriction changes and the increase in union shows, Iglesias found herself very busy processing new members and was often the first person with whom they came in contact at the Guild.
In 1995, she met assistant editor (now picture editor) Rich B. Dietl. She recalls, "Rich called back several times with questions that I had already answered clearly — but he definitely caught my eye at our first meeting." They married in 1998, and this year also marks their 20th wedding anniversary. They have a 16-year old daughter, Christina.
Growing into a new position as Special Events Manager in 2015, Iglesias shifted her focus to work more with the Membership Outreach Committee to increase the number of seminars, workshops and master classes for members. Seeking more relevant seminars and workshops every month, she has broadened the scope of Guild events to include topics like self-defense, life/work balance and financial workshops.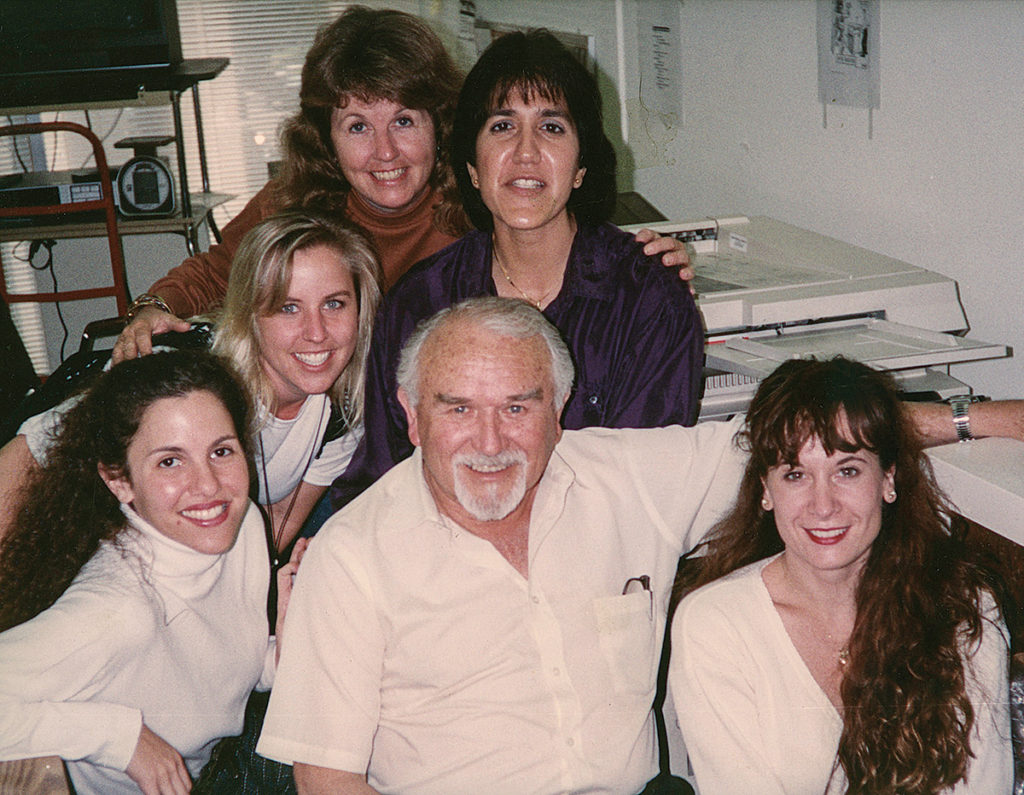 Through social events especially, she says, "The members realize they are part of a larger organization." She schedules and coordinates mixers throughout the city and members' screenings of current films in both LA and New York, as well as the "Post" Labor Day Picnic and the January "Post" Holiday Party.
"When Adriana had been at the Guild for a while, we used to joke how many years she worked there before I knew her name," recalls National Executive Director Emeritus Ron Kutak, "but I really did know it. She has been central to making the train run for the members for all these years, and has done so with grace and dignity."
Working with the Guild's Fellowship and Service Award Committee, Iglesias-Dietl also organizes the gala presentation for these mostly annual awards. This year's recipient is re-recording mixer Lee Dichter, CAS, who will be honored at an award ceremony to be held in New York City on October 20.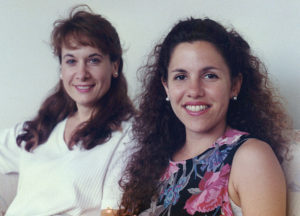 Keeping an eye out for future members too, the Special Events Manager targets colleges with an editing curriculum for programs acquainting students with how the union serves its membership and its importance in the entertainment industry. This outreach program is now presented at USC, CalArts, Columbia College and the American Film Institute, but she is actively working to involve more campuses.
In addition to all this, since 1992, Iglesias-Dietl has been the building manager of the Guild's Hollywood office. When she started working with the union, the building was owned jointly by the Guild and the International Cinematographers Guild, IATSE Local 600. Working as staff member to the Building Committee since 1994, she has contributed to the gradual remodeling of the entire building on Sunset Boulevard.
In 2003, the Guild bought the building outright when Local 600 moved across the street. All three floors now are used exclusively by Local 700 and, with the first floor now housing the Editors Guild Archive, she also serves as the staffer working with the Archive and History Committee.
"I have a profound respect for all my colleagues at the Guild and on the Board of Directors," Iglesias-Dietl explains. "The events and outreach programs would be impossible without the staff's enthusiasm and wholehearted participation. National Executive Director Cathy Repola is ever supportive and creates a warm and caring work environment; and [Director of Membership Services] Shanda Zuniga, my immediate supervisor, always has an open door, encourages my new ideas and helps me see them through to fruition. I am grateful to all of them and for the privilege of being part of an amazing team for 30 years."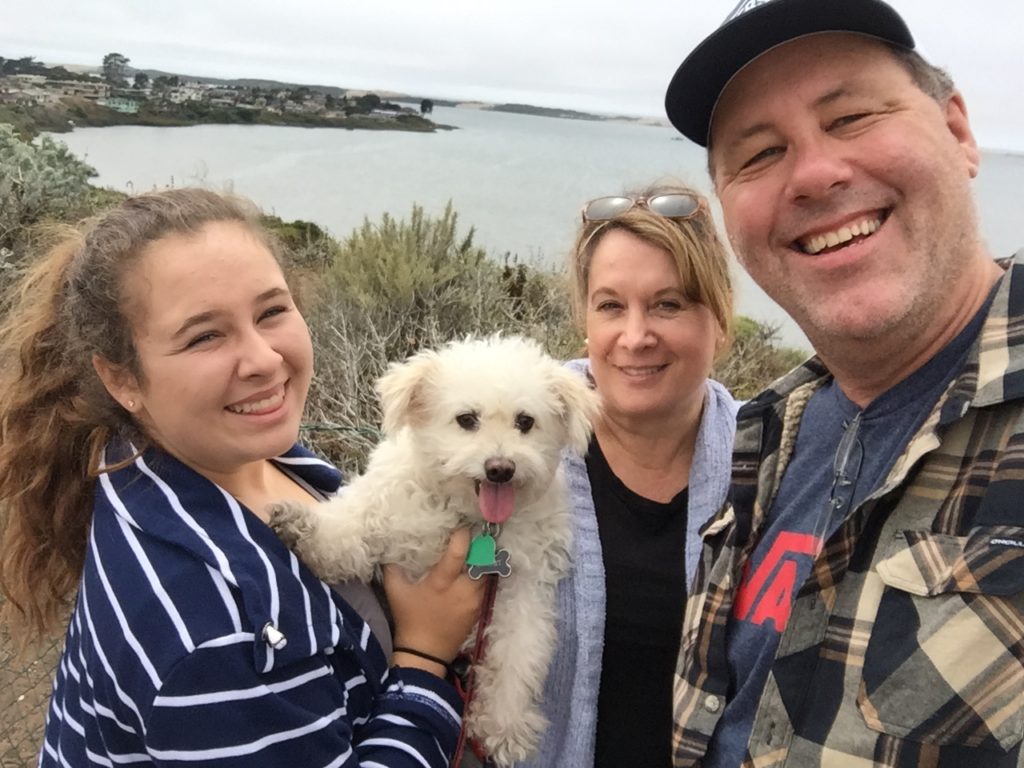 Like Iglesias-Dietl, Dosch learned of the Guild's administrative assistant position through a chance meeting. From the beginning, she says, "My job has always been to facilitate and execute the actions of the executive director and the Board of Directors." Then-Executive Director Kutak soon recognized her interest and talent for technology and computers and, in 1994, put her in charge of revamping the Guild's membership database.
"Ron saw that I had an eye for the future," she recalls. "Nobody asked me to do things; I saw what could be done and I advocated for it." Doing so, she succeeded in setting up the information and communication backbone that allows the Guild to function efficiently.
In 1996, Dosch was named Executive Administrator, her current position, and in 1997 — with picture editors Steve Cohen, ACE, and Jay Scherberth — she launched the Guild's first official website. Over the years, the organization has developed three or four database systems; at present, it is a web-based system interactive with both the Editors Guild and CineMontage websites. "So much that has been introduced came from hearing what members, staff and field reps had said they needed," she explains. "I found ways to put their ideas to work in the technology."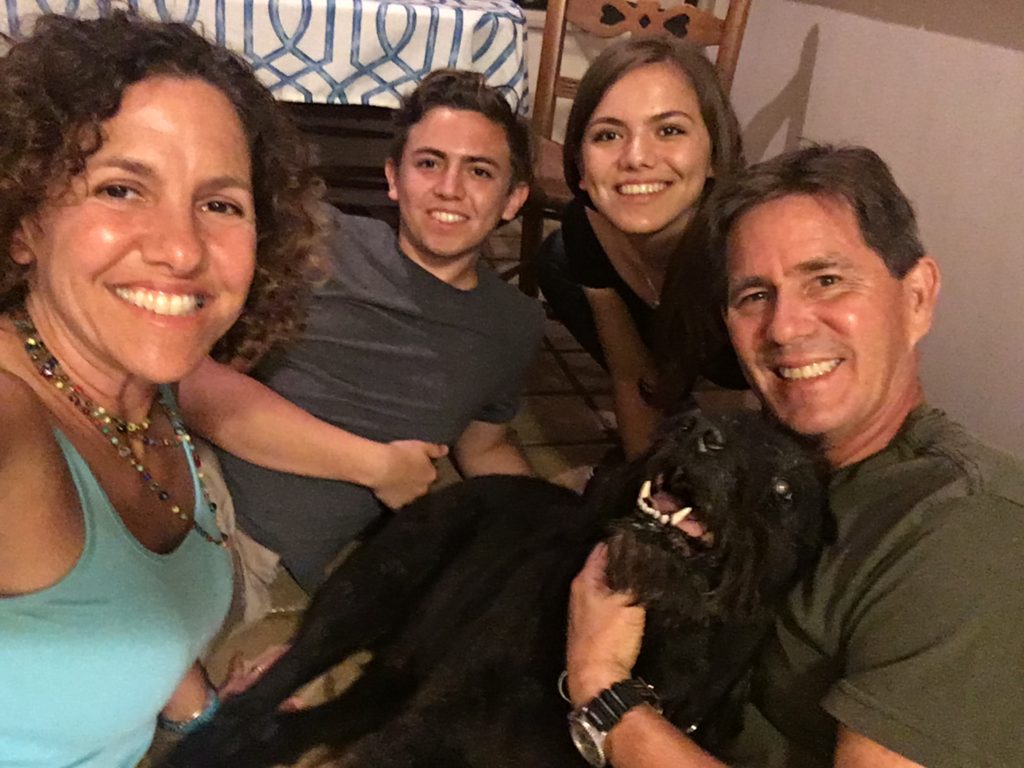 Most importantly, Dosch created the mechanisms for the Guild to expand easily. The great influx of thousands of new members, due to the formation of the national Local 700 (when the East Coast Local 771 merged with the West Coast Local 776 in 1998) and the introduction of other post-production classifications, necessitated a reorganization of the Guild. Before each merger, Dosch was sent to meet the staff and evaluate the offices. She carefully coordinated the newly combined local's procedures and dues structures so that every new and transferred member could be easily incorporated. During that time, she notes, "Ron did all the heavy lifting but, as we grew, the Board delegated more to committees and the members stepped up to the task."
Continuing on that note, Dosch adds, "I feel so fortunate to work most often with the members who are full of energy and passion for the Guild. Their enthusiasm keeps me energized and always looking at things with a new perspective." In the current committee structure, Dosch, like Iglesias-Dietl, serves multiple committees, including those dedicated to the Local 700 website and diversity. She also oversees the Guild's annual Board of Directors Election.
"Lisa made sure I didn't make the hundreds of mistakes I would have made without her," Kutak attests. "Her self-starting professionalism and unwavering loyalty to the Guild for all these years make her deserving of any accolades she receives."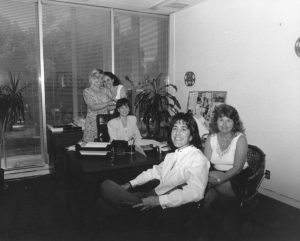 As for the Executive Administrator, she regards Kutak as "my greatest mentor." She elaborates: "His perfectionism made me a better person, and I appreciated his training the staff to treat every member equally." Dosch feels that the organization is fortunate as well in its seamless 2016 transition of Guild leadership from Kutak to Repola, who is "also a wonderful boss." She adds, "Like Ron, Cathy pays attention to capitalize on our staff's talents."
Iglesias-Dietl agrees: "It's not impersonal here. I like that they promote from within. We're given the opportunity to stretch our wings."
After three decades of union work, both staff members are deeply sensitive to how the changes in the industry have affected Guild members. On the negative side, there are fewer avenues for those interested in the craft of editing to learn through apprenticeship. "They long for mentoring," says Dosch. On the plus side, Iglesias-Dietl observes, "The new media and cable streaming outlets open up new jobs and more opportunities." Both point out, however, that two concerns of the membership have not changed over their tenure with the Guild: long hours and lack of recognition.
Regarding the Guild as a community, Dosch reflects, "Duties, jobs, responsibilities have evolved but one thing is consistent — the personal touches we provide. We love our members; we've grown up with them."
Finally, in recognition of these staff members' anniversaries, Repola affirms, "What an incredible milestone! Our Guild has grown so much over the 30 years they have worked for us, and both have embraced that growth and really made themselves invaluable employees. There has never been even a moment when they didn't jump in wholeheartedly to tackle whatever came our way. Their eagerness to take on new roles with added responsibilities is a statement of their professional and personal integrity."
In conclusion, the National Executive Director adds, "I am deeply grateful for their long-term dedicated service, and I thank them for their unwavering support of the goals of our Guild. Congratulations, Lisa and Adriana!"