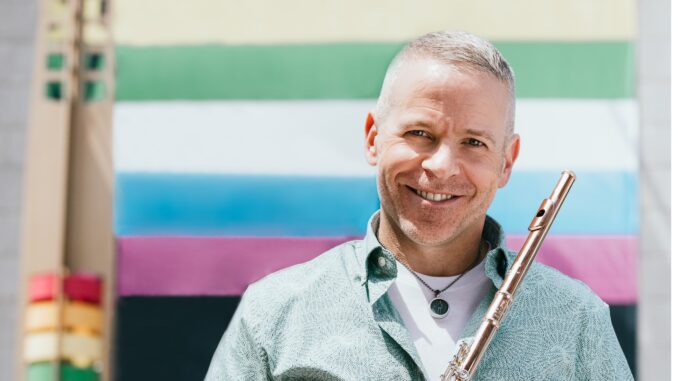 Reprinted from The AFL-CIO blog Now by Kenneth Quinnell on June 4, 2021.
For Pride Month, the AFL-CIO is spotlighting various LGBTQ Americans who have worked and continue to work at the intersection of civil and labor rights. Today's Pride Month profile is Dominic Trumfio.
Dominic Trumfio is a member of the American Federation of Musicians (AFM) Local 10-208 in Chicago. Trumfio is a theater musician, associate music director at his church and musical director for the Kiki Queens, a highly sought-after volunteer live-singing drag group, which has partnered with a variety of community-service organizations in the Chicago area. Trumfio says that a multifaceted music career has afforded him the opportunity to work in a variety of settings and give back to his community.