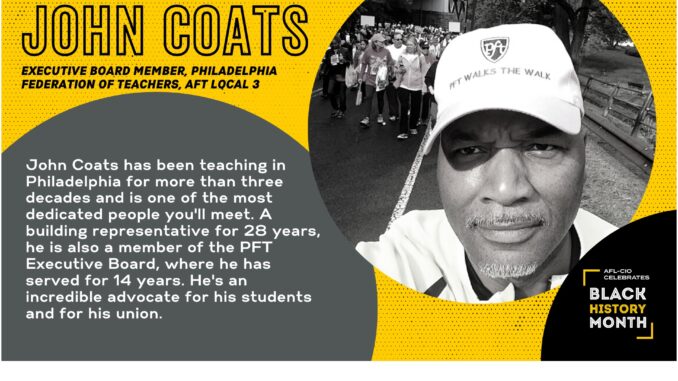 Reprinted from The AFL-CIO's blog Now by Kenneth Quinnell on February 24, 2021.
This year, for Black History Month, [the AFL-CIO is] taking a look at a group of leaders who are currently active making Black history across the labor movement. Check back daily for a new profile and meet some of the people working to improve not only their community, but also to improve conditions for working people across the country. Today's profile is John Coats.
John Coats has been teaching in Philadelphia for more than three decades and is one of the most dedicated people you'll meet. A building representative for 28 years, he has also served for 14 years as a member of the executive board of the Philadelphia Federation of Teachers, Local 3 of the American Federation of Teachers (AFT). He is an incredible advocate for his students and for his union.