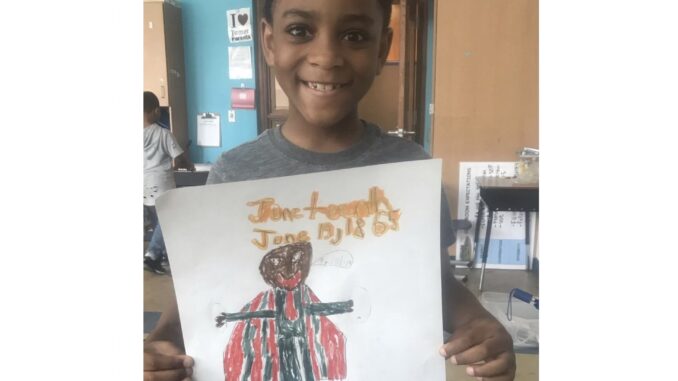 Reprinted from an American Federation of Teachers press release by Virginia Myers on June 19, 2021.
"What is Juneteenth?" writes Virginia Myers for The American Federation of Teachers.
"Raphael Bonhomme had never even heard of it until he transferred to Howard University. And now he's teaching it to third graders.
"The Juneteenth holiday is new to a lot of people, since it's long been considered a 'Black' celebration and largely confined to Texas. But as more and more of our collective history begins to surface — after centuries of neglect — Americans everywhere are finally recognizing that Juneteenth, celebrated as the milestone day the news of emancipation reached enslaved people in Texas, is an important touchstone of liberation. It also provides inspiration to continue to fight for equity and freedom for everyone.
"Many educators — like Bonhomme — are working to ensure a new generation of children will know as much about Juneteenth as they know about July 4. The celebration is often called a 'jubilee,' because the news of emancipation led to jubilation for the hundreds of thousands of people for whom it meant long-awaited freedom from chattel slavery — when they were "owned" by other human beings for the sake of forced labor. …