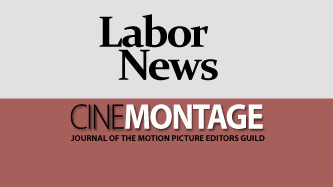 Reprinted from Deadline Hollywood by Anthony D'Alessandro on June 19, 2021.
Regal Cinemas is taking over the cinema space occupied by the Arclight Sherman Oaks in Sherman Oaks, California.
The L.A. Times reported that Cineworld-owned Regal Cinemas signed a lease Friday with the mall landlord Douglas Emmett Inc.
Regal will reportedly sink $10M into renovating the cinemas bringing it up to date on par with its Regal Irvine Spectrum which reopened last fall for Tenet. Regal recently opened a brand spanking new multiplex in North Hollywood, six miles East of Arclight Sherman Oaks. The new Regal at Sherman Oaks will have 4DX, PLF screens as well as ScreenX which is a three-screen wraparound auditorium (Regal already has one at their Valencia Town Center location in Valencia, California). Both Regal and Douglas Emmett acknowledged the new lease in the L.A. Times report. …
Former ArcLight at Sherman Oaks Galleria Taken Over by Regal Cinemas
Reprinted from The Los Angeles Times by Roger Vincent and Ryan Faughnder on June 17, 2021.
The long-dark ArcLight Cinemas in the storied Sherman Oaks Galleria will be brought back to life as an upscale Regal Cinemas complex as theater owners gear up to serve movie fans returning from pandemic exile.
It is the first ArcLight branch to be rebranded since the popular cinema chain operated by Pacific Theatres announced in April that it was going out of business and would not reopen its theaters after closing them more than a year ago to meet COVID-19 restrictions on indoor businesses.
Regal Cinemas signed a lease Friday with mall landlord Douglas Emmett Inc. to take over the vacant theaters in the Galleria and reopen them soon, real estate brokerage JLL said. Terms of the lease were not disclosed. …