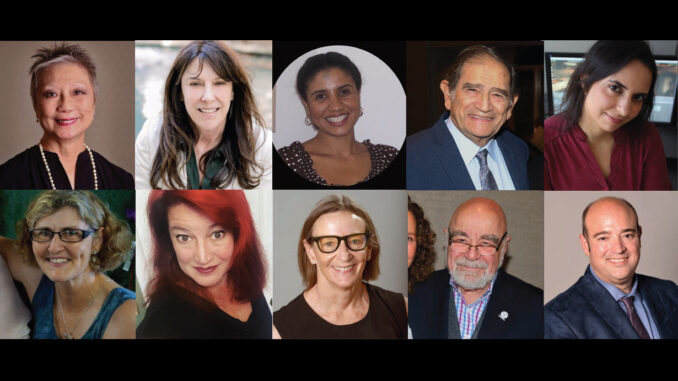 By Kristin Marguerite Doidge
[Note: This post has been updated to add comments from Louis Bertini, March 15, 2023.]
When the latest IATSE three-year Basic Agreement ratification passed last November with a historic turnout in membership votes—and the smallest of margins ever—nearly 50% of voters in the largest local craft unions voted "yes," avoiding an industrywide strike.
But nearly 50% of members voted "no." As the dust settles on what became a tumultuous year in organized labor negotiations, and with ongoing discussions about fair streaming residuals and safer working conditions, new and returning Editors Guild board members are looking toward securing a better future. They're encouraging members to work together to continue to create positive change by focusing on what they do best in the cutting room: cutting out what doesn't work while amplifying what does.
The Guild's current board of directors, all of whom are volunteers (their dues are waived in exchange for their service), encompass a variety of classifications and backgrounds, as well as varying amounts of tenure. Below is a snapshot of some of their thoughts on why they decided to run for a board seat, what their diverse experiences of being on the board have been like, and how they hope to engage the membership going forward.
Why did you decide to run for the board of directors and what did you initially hope to accomplish?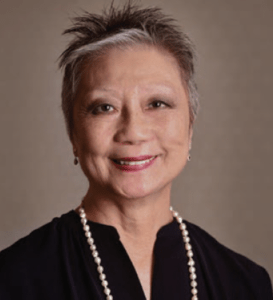 "Former Guild president Donn Cambern suggested I run. He felt that I might add a new voice to the Board. My goal was to help share my opinions of decisions that might affect the members. I hoped to better understand how the Guild and the IA functioned."
— MAYSIE HOY, ACE, PICTURE EDITOR, BOARD MEMBER SINCE 2001 (21 YEARS)
"I have always wanted to get more involved, but when my kids were little, it seemed like I just didn't have enough time. Now that my kids are older, I thought it would be useful to use my talent and experience to help shape the future of the Guild and the post-production community as a whole. When I joined the board, I had hoped to foster inter-local communication to help build solidarity in order to improve the outcome of our contract negotiations. That goal hasn't changed. I also would love to improve working conditions and respect for picture editors and all classifications."
— NANCY MORRISON, ACE, PICTURE EDITOR, BOARD MEMBER SINCE 2018 (FOUR YEARS)
"As a rank-and-file member since 2009, I had felt very much in the dark about what was happening in our local. I didn't get on the board when I first ran in 2016, so I started going to as many board meetings as I could. I met other board members and listened to more of what was happening. I ran again in 2017, on the basis that the membership as a whole needed to be more educated and informed with what was happening within our contract and our local. Thankfully, it worked out then and has continued now into a second term.
"At the very least, I wanted to get more people involved with voting for the board members and for our contract. I started with my own network and then became even more vocal on the IATU (I Am the Union) Facebook page. We are in a better place now than we were 6 years ago, but I still have the same goals going forward."
— SCOTT A. JACOBS, ASSISTANT EDITOR, BOARD MEMBER SINCE 2017 (FIVE YEARS)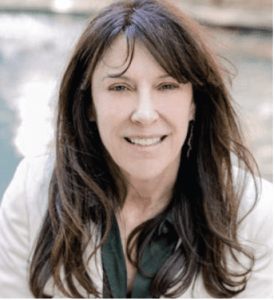 "I became a board member because I was angry with injustices that I was encountering as an editor – I had the experience of working on a feature film that went union except for editorial. I fought to organize three feature films, and I succeeded. I wanted to help improve conditions for post-production and generate a better understanding of the editorial process. This is also why I am a professor at UCLA, and Head of Post-Production.
"The workflow and process of post-production has changed so enormously, and continues to change, and so many in production and management do not understand the process. When you get eight hours of dailies with no cuts and no slates, but you are expected to have the scenes edited in a day, that is an unrealistic expectation. And we are made to feel that we are not working fast enough. People do not understand, even in the film industry, that we are storytellers.  We need to promote more education about our processes with other crafts, and even with directors and producers."
— NANCY RICHARDSON, ACE, PICTURE EDITOR, BOARD MEMBER SINCE 2002 (20 YEARS)
What has been your biggest challenge and greatest accomplishment being on the board of directors?
"I'm the co-chair of the LGBTQ Diversity Committee. We have events to foster community and bring people together in a supportive environment where their specific concerns can be heard and addressed—and we have fun while doing it. We have many more events in the planning stages, which I'm excited about. I began attending board meetings to see how the Guild was run, and quickly realized that we are the union: the members themselves. So I wanted to effect change to improve union membership for everyone.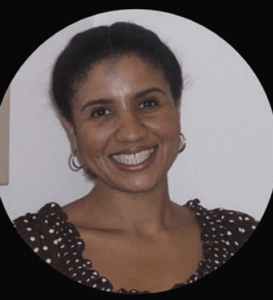 "We have a lot of work to do to secure a better contract in the next negotiations, and it starts now. No time to wait. I always focus on what would ultimately be in the best interest of the larger membership."
— CRAIG EUSTIS, ASSISTANT EDITOR, BOARD MEMBER SINCE 2020 (TWO YEARS) [ED. NOTE: EUSTIS HAS SINCE STEPPED DOWN FROM THE COMMITTEE DUE TO FAMILY CARE ISSUES BUT REMAINS ON THE BOARD.]
"My biggest challenge has been maintaining patience. It always takes longer to get things done than you hope, but we are usually able to get them done. My greatest accomplishment has been building a national in-house training program for our members."
— F. HUDSON MILLER, GUILD VICE PRESIDENT, BOARD MEMBER SINCE 1997 (25 YEARS) (PREVIOUSLY WAS A SOUND EDITORIAL REPRESENTATIVE)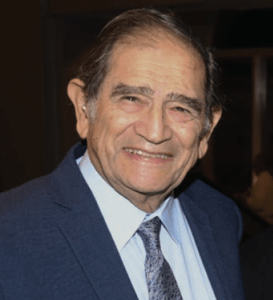 "As for my greatest accomplishment on the board, it's been initiating and chairing the Retirees Luncheons for the past 41 years. And when my department at Paramount was going to be outsourced out of their jobs, I risked my livelihood by urging the local to file a grievance. After the arbitration occurred three years later and the union prevailed (which saved everyone's job), the arbitrator said that he based his ruling on my persuasive testimony."
— BILL ELIAS, SERGEANT AT ARMS, BOARD MEMBER SINCE 1972 (50 YEARS)
What would you say to someone who expressed an interest in running for the board of directors?
"It is pretty much a blank slate as to what kind of board member you can be. You have to carve out your role on the board and determine how effective you can be to the members you are serving.  As much effort you put into serving on the board, is how much you will get out of it."
— STEPHANIE BROWN, SOUND EDITOR, BOARD MEMBER ON AND OFF SINCE 2005 (STARTED AS AN ASSISTANT EDITOR REPRESENTATIVE)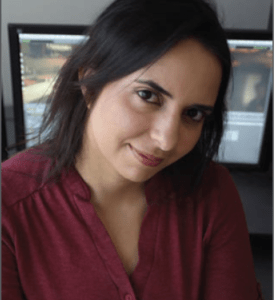 "I would tell them: 1) If you don't get elected, don't give up and keep trying the following year; 2) Always write a candidate statement and make it great!; and 3) Don't expect to join and get things done right away. There's a learning curve on how to best approach different things, how the board and committees operate, what is feasible and what is not, and how to be sure your initiative is putting its best foot forward. Big projects take time and patience. It's not enough to have a great idea; you'll need the teamwork abilities and stamina to see it through to execution, as well as adaptability to evolve based on feedback."
— SHIRAN AMIR, ACE, EDITOR (ELECTED TO BOARD AS AN ASSISTANT EDITOR REPRESENTATIVE), BOARD MEMBER SINCE 2017 (FIVE YEARS)
What is a common misconception that you think members have about the board of directors that you would like to clarify?
"I think that during the last two contract negotiation cycles, our membership has become much more engaged, which is what we want and is a great development. However, some of the divisiveness that has arisen, particularly during the last contract cycle, seems to have led to some members questioning the motives and/or integrity of the board, and I find that extremely sad and distressing.
I know that every board member is on the board because they wish to be of service. Board members volunteer countless hours to the Guild while also maintaining our very demanding day jobs, and I can confidently say that not a single one does so to thwart the will of the members."
— STEPHANIE LOWRY, MUSIC EDITOR, BOARD MEMBER ON AND OFF SINCE 2003-2008, THEN CAME BACK TO THE BOARD IN 2015 (13 YEARS)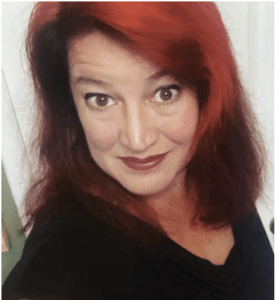 "Three common misconceptions: first, I'd like to clarify that the MPEG Board of directors does not have anything to do with managing the MPIPHP fund. The Plans are governed by a separate board of directors appointed by the participating unions and employers. Second, the Editors Guild can not withdraw from IATSE and join the Directors Guild. While there was a time [in the 1940s] when editors were approached to join with the Directors Guild, the DG did not want the assistant editors to join, so the Editors Guild declined. Today, MPEG represents over 20 different classifications. Lastly, that the MPEG Board of Directors is not trying everything they can to inform members and get them involved.
"In my short time on the Board, we have seen an unprecedented rise in participation, whether it's through the IATU Facebook group, or encouraging members to attend town halls and events. We have gone from maybe a dozen members attending the annual membership meeting to nearly 2700 members attending via zoom. There is still room to grow, but I hope that members know we are trying whatever we can to get information to members and to encourage their active participation."
— MOLLY SHOCK, ACE, PICTURE EDITOR, BOARD MEMBER SINCE 2016 (SIX YEARS)
"The BOD is sometimes thought of as a group of politicians. We are not! We are working members too, like everyone else. We deal with the same problems that every [other] member deals with."
– LOUIS BERTINI, 2nd VICE PRESIDENT, BOARD MEMBER SINCE 1991 (30+ YEARS, STARTING WITH LOCAL 771)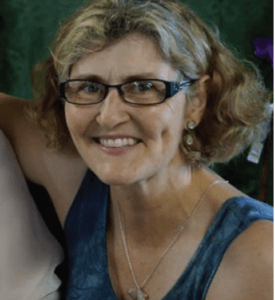 "Another misconception is that we make decisions in a vacuum. Many board members do connect with general membership and bring their concerns to the meetings and advocate very well for those members."
— MARGARET GUINEE, ASSISTANT EDITOR, BOARD MEMBER SINCE 2018 (FOUR YEARS)
What changes would you like to see in how the board and/or the union operates moving forward, and how do you hope to help facilitate those changes? 
"I want the spending to come down in certain areas. In other areas, such as education and training, I would like us to spend more. I think having more educated and trained members makes us a stronger union."
—STEVEN WEBER, Y16 SOUND SERVICE PERSON, BOARD MEMBER SINCE 2022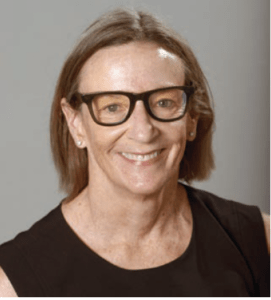 "I would like us to be more responsive to misperceptions and help get people involved in the Guild early in their careers. I'd like us to do more outreach to achieve diversity, equity, and inclusion goals, particularly moving the stats from 25% women historically to 50%. And I'd also like to remind members to vote. We can't make change unless we get turnout and participation. It all starts with that."
— DORIAN HARRIS, ACE, PICTURE EDITOR, BOARD MEMBER SINCE 2016 (SIX YEARS)
"I'd like to see us help create as much transparency as possible and have direct reports from the field reps available to the board. I'd also like the field reps to hear from rank and file members via questionnaires, and for them to become period consultants for, say, two weeks at a time, to share what really goes on at various studios and other workplaces."
— JERRY ROSS, SOUND EDITOR, BOARD MEMBER SINCE 2016 (SIX YEARS)
"I would like to see more interaction between the locals, more of a dialogue so that the next round of negotiations is a more cohesive effort. I applaud the efforts and involvement of some of our board members and union members and hope to become more involved myself."
— LISA ZENO CHURGIN, ACE, EDITOR, BOARD MEMBER SINCE 1986 (30 YEARS—SERVED AS PRESIDENT FROM 2002-2010)
"I think the biggest point of impact I've seen since becoming a board member has been the direct text messages to members regarding important contract issues and grass-roots outreach to other locals. I'd like to do what I can to encourage this to continue and grow."
— JOE BIRKMAN, ENGINEER, BOARD MEMBER SINCE 2015 (SEVEN YEARS)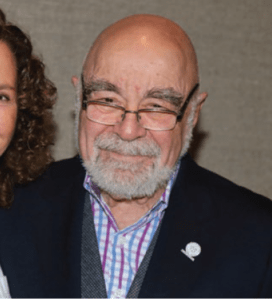 "The Board has historically worked together, and I hope, with what we've learned in the last negotiations, we will continue to do that."
— ALAN HEIM, ACE, EDITOR AND GUILD PRESIDENT, BOARD MEMBER SINCE 1996 (26 YEARS)
Final thoughts on what it has meant to you to serve as a board member?
"It has meant the world to me to be a part of the membership and to be a union member. We fought a long time to finally be included and to have our fair share regarding rates and benefits. I'm honored to be chosen to be a representative."
— ALYSON DEE MOORE, FOLEY ARTIST, AT-LARGE BOARD MEMBER SINCE 2012 (TEN YEARS)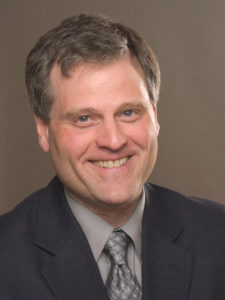 "I became involved in the BOD because I believe that our Union can only function if its members volunteer and get involved. But I also have a personal perspective. My regular work as a sound editor is very absorbing and takes up most of my time. Over the years, my work on the Board has provided a respite. It has given diversity to my activities and the things I think about. It's more than a hobby. It provides the foundation on which my editing career has been built. If I have been able to help some of my colleagues along the way, I am happy to have done it."
–LOUIS BERTINI
"Being a board member means accepting a leadership role in our union, but also acting as a direct line from members to the executive director and other board members. Our union will only change and volve with our individual participation in all levels and facets of its structure. Step up and take a leadership role if you can, and encourage and support others to do the same."
— LORA HIRSCHBERG, RE-RECORDING MIXER, BOARD MEMBER SINCE 2018 (FOUR YEARS)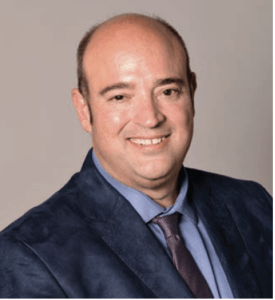 "Patience, moderation, and consensus are the realities we deal with, and we temper our expectations. It's been an amazing journey. I have met some of my best friends in the Guild serving on the board. And each year, I think 'This is the best board we have ever had.' So it keeps getting better, and we raise the bar of expectations."
— A.J. CATOLINE, ACE, PICTURE EDITOR, BOARD MEMBER SINCE 2013 (NINE YEARS)
To learn more about the Guild's current board of directors, committees that members can join, and the Guild's history, visit https://www.editorsguild.com/About/Guild-Board-of-Directors. The next nominations for the board of directors will take place in October. All members are encouraged to nominate someone or run for the board themselves—and all are encouraged to vote.