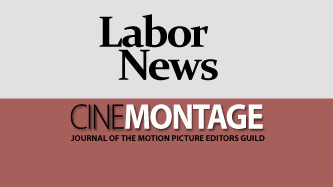 Reprinted from The New York Times by Neil Genzlinger on July 31, 2020.
Alan Parker, who was nominated for the best-director Oscar for the 1978 film Midnight Express and again 10 years later for Mississippi Burning, died on Friday in South London. He was 76.
His death followed a long, unspecified illness, a spokeswoman for the British Film Institute said.
Parker directed a number of other well-regarded films, working in a range of styles and genres. Fame (1980) was a musical about a performing arts high school in New York. Birdy (1984) was based on a William Wharton novel about a boy who had an erotic fascination with avian life. Angel Heart (1987) was a sexy noir that flirted with an X rating but ended up with an R. Angela's Ashes (1999) was based on Frank McCourt's popular autobiography. …