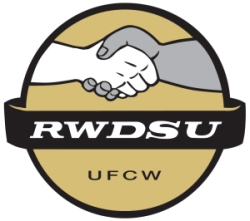 Reprinted from Teen Vogue by Jacqui Germain on March 1, 2021.
With the obvious limitations of in-person shopping during the COVID-19 pandemic, Amazon recommendation lists are everywhere. "Favorite Amazon Purchases" videos are routine content for YouTube and TikTok influencers. And as expected, the global platform recorded astronomical numbers nearly every quarter last year, reporting $88.9 billion in net sales by the end of June and another $96.1 billion by the end of October. By the end of the year, Amazon had broken $100 billion in sales in a single quarter, raking in $125.6 billion by December's end.
But there's a human side to this astounding corporate success: the workers who make all those deliveries possible. After years of Amazon workers fighting for better treatment and better pay, workers in one Alabama town are on the verge of a potential watershed moment: becoming the first Amazon warehouse in the country to form a union.
Employees at Amazon's Bessemer, Alabama, warehouse facility are currently in the process of voting to join the Retail, Wholesale and Department Store Union (RWDSU), a move that would set a crucial precedent for the company's US-based workforce. More than a dozen US senators, including Elizabeth Warren and Bernie Sanders, signed a letter in support of the employees' union drive. Those lawmakers, along with countless pro-union advocates and organizations, argue that organized workers have a better chance of winning a more equitable portion of the massive profits Amazon has amassed because of them. Mail-in voting began on February 8 and ballots are due March 29. …