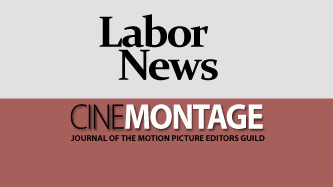 Reprinted from The Hollywood Reporter by Carolyn Giardina on November 17, 2020.
The Academy of Motion Picture Arts and Sciences has welcomed seven new members to its Science and Technology Council.
Among them are Oscar-winning makeup artist Lois Burwell, who is also first vp on the Academy's Board of Governors; Linda Borgeson, senior vp of feature post production, Disney Live Action; and cinematographer Amy Vincent, who is first vp of the American Society of Cinematographers and co-chair of the ASC Future Practices committee.
Also joining the council are sound editor Teri Dorman (La La Land, The Amazing Spider-Man) and supervising sound editor Greg Hedgepath (Twister, Starship Troopers). Rounding out the list of new members are Ujwal Nirgudkar, who works in the Indian film industry and coordinated the project to translate the Academy's digital preservation research reports into the Marathi and Hindi languages; and VFX pro Helena Packer, who is senior vp and general manager of content production for DGene Technology. …