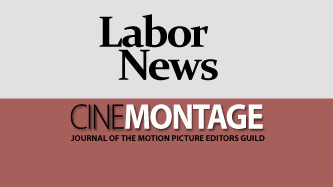 Reprinted from The Hollywood Reporter by Alex Ritman on July 18, 2020.
Chernobyl was the runaway winner at the BAFTA TV Craft awards, celebrating behind-the-camera talent and held for the first time virtually.
The HBO/Sky show — already a three-time Emmy winner — went into the awards with a commanding lead in terms of nominations, having amassed 11. It took home prizes in seven categories. Elsewhere, HBO/BBC's His Dark Materials, which went into the night with five nominations, won two awards. Meanwhile, Aisling Bea won in the Breakthrough Talent category for her writing debut This Way Up, while Jesse Armstrong won the award for Writer: Drama for Succession.
The awards were hosted by Stephen Mangan from a socially-distanced studio, and broadcasted as-live on BAFTA's social media channels.
The BAFTA TV Craft awards were initially due to be held in April but were postponed due to the coronavirus and moved to an online format. The main BAFTA TV Awards – due to take place in May – are now being held July 31, this time with a live show being broadcast from a closed studio.  …
Editing: Factual
Andy R. Worboys — Untouchable: The Rise and Fall of Harvey Weinstein
Jules Cornell — Leaving Neverland
Kim Horton — 63 Up
Michael Harte — Don't F**K With Cats: Hunting An Internet Killer (WINNER)
Editing: Fiction
Dan Crinnion — Killing Eve (Episode 4)
Elen Pierce Lewis — Giri/Haji
Gary Dollner — Fleabag
Simon Smith, Jinx Godfrey — Chernobyl (WINNER) …
Sound: Factual
Graham Wild, Kate Hopkins — Seven Worlds, One Planet
Graham Wild, Kate Hopkins, Tim Owens — Our Planet (One Planet)
Nick Fry, Steve Speed, James Evans, Nick Adams — Formula 1: Drive to Survive
Sound Team — Battle of the Brass Bands (WINNER)
Sound: Fiction
Dillon Bennett, Jon Thomas, Gareth Bull, James Ridgway — His Dark Materials
Sound Team — A Christmas Carol
Sound Team — Chernobyl (WINNER)
Sound Team — The Crown …