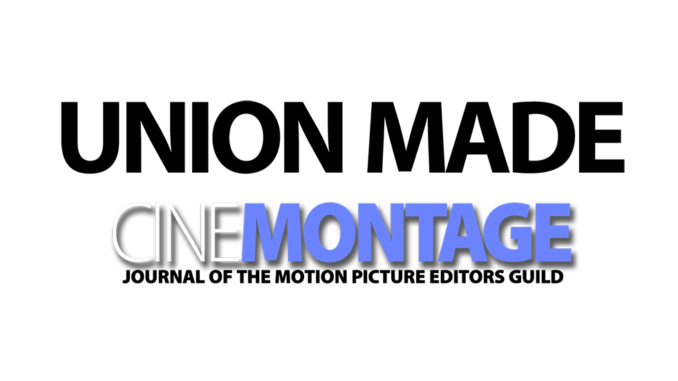 by Pam Malouf
Growing up in a New York suburb, Bruce Green, ACE, never dreamed of becoming a film editor of features such as Runaway Bride or Freaky Friday—but he did have a suspicion that he would never become an accountant or salesman.  Following his instincts and the call of creativity, he enrolled at Bard College as an art major.  While there, irresistible cosmic forces began his inevitable migration into motion pictures, and he made his first foray into cinema by animating a short film.  But college at Bard was short-lived; travel and adventure beckoned.
It was the hippie days and Green found himself hitchhiking around the United States to satisfy his wanderlust. Ultimately he landed in warm Southern California at California Institute for the Arts (Cal Arts).  His animated film from Bard opened the doors to him and he enrolled as an animation major. But the cosmic forces once again whispered and he soon changed his major to live action.
Three years later, Green graduated with a BFA and, after endless interviews, landed his first job in the entertainment industry as a PA on an industrial film involving horses. This glamorous film job was literally to shovel manure out of a corral where the horses would be filmed.
Moving on, he wound up at a small film lab in Hollywood to be trained as a color timer on the night shift.  A friend from Cal Arts was also working there and they decided to get into some freelance special effects work, so they started passing out business cards. Enough work was generated to buy their own optical printer, and soon they began designing title sequences and montages on movies such as The Trial of Billy Jack. After a year or so of this, the forces of destiny exerted themselves again and it was time to move on.  Green's quest for knowledge next took him down the road to cinematography.
One day Bruce Green was told that he would be a member of the Motion Picture Editors Guild; the next week his paycheck had doubled.
He ended up working for Haskell Wexler on commercials, learning and helping with cameras.
But Green wanted to work on features and soon got a job as a nonunion camera assistant on a film called Cannonball. Every morning he delivered the film to the cutting room and, when the shooting was over, he was offered a job as an apprentice film editor.  This was a flashpoint in Green's career, as his winding journey had deposited him at the front door—and ground floor—of the editorial world.
Those were the magic days, when special effects were undergoing a renaissance. So, when George Lucas decided to start a new company, ILM (Industrial Light and Magic), to create the Star Wars special effects, his company recruited many Cal Arts alumni—including Green, who coordinated opticals from outside vendors. He remembers the producer of Star Wars, Gary Kurtz, encouragingly telling him, "This film could be as big as Planet of the Apes!"
While Green was at ILM, the International Alliance of Theatrical Stage Employees (IATSE) organized the company and one day he was told that he would be a member of the Motion Picture Editors Guild; the next week his paycheck had doubled.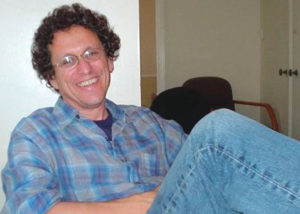 Star Wars was indeed a huge hit and Green discovered that his association with it opened a lot of new doors. He soon wound up getting a series of jobs as an assistant editor, eagerly learning from each new experience. By the time editor Michael Kahn, ACE, was looking for a new assistant for the upcoming Raiders of the Lost Ark feature, Green had gained the experience and recommendations to land the job.
Through a recommendation from Kahn, Green's first editing break came on Friday the 13th Part V: A New Beginning. After a few more low-budget movies and another lead from Kahn, he landed Punchline (starring Tom Hanks and Sally Field), which catapulted him into an A-list movie career.
Looking back at the milestones in his career, Green is grateful that Kahn got satisfaction and pleasure from teaching others and that he, himself, was a recipient of that generosity.  He talks of how the veteran editor showed him how to mold and shape material—and taught him that editing is a process that comes from the heart, the brain and the gut.
Green feels that this mentorship was the key to his successful career and hopes that all editors and assistants take enough of an interest in someone to mentor him or her.  He cites the unique camaraderie of—and the education from—Editors Guild members as an important part of his career.
In the 1980s, Green became very involved in the Guild and was elected as an assistant editor representative on the Board at Directors and, later, Vice President. In 1981, he also reactivated the dormant Editors Guild Newsletter (the predecessor of this magazine).