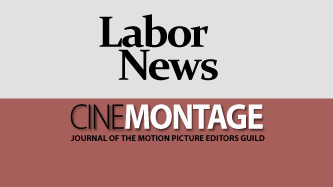 Reprinted from The Hollywood Reporter by Bryn Sandberg on July 12, 2021.
Hollywood could be looking at a sizable new hand out.
A bill that was unveiled in the California state legislature Sunday night would boost the Golden State's film and television tax credits program by $330 million, should Governor Gavin Newsom sign it. The bill's sponsors include Senator Anthony Portantino and assembly members Wendy Carrillo and Autumn Burke.
According to the proposed legislation, $150 million of the total $330 million would be earmarked for new soundstage construction in the state. Production space is currently limited and additional facilities would allow for more projects to film in California. Lawmakers would also require productions that receive the soundstage credit to submit a diversity plan.
The bill would boost the tax credits program far more than initially expected. In May, Governor Newsom, who is facing a recall, pledged to add $30 million to the state's film incentives in the wake of California's $75 billion budget surplus. Then a month later, California lawmakers proposed a $180 million injection into program. …