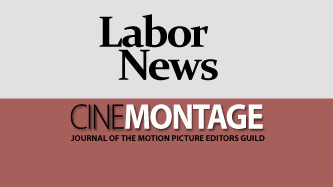 Reprinted from The Hollywood Reporter by Maureen Ryan on May 21, 2021.
Following a workplace investigation on the CBS drama Bull, showrunner Glenn Gordon Caron has exited the show and his overall deal with CBS Studios has ended, sources tell The Hollywood Reporter.
The show's writing staff underwent multiple departures after production wrapped for season five, which aired its finale on May 17. CBS Studios, sources say, launched an investigation regarding those writers' exits. CBS declined to address questions about the reasons for Caron's departure, but confirmed that Caron is no longer with Bull. The series, starring Michael Weatherly as jury consultant Dr. Jason Bull, was renewed for a sixth season in April.
The Moonlighting and Medium veteran first began working on Bull near the end of the first season of the show, and the writer/producer then came on board as the drama's showrunner at the start of its second season in 2017. …