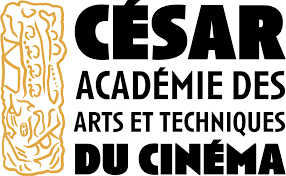 Reprinted from Deadline Hollywood by Nancy Tartaglione on February 10, 2021.
Emmanuel Mouret's Les Choses Qu'On Dit, Les Choses Qu'On Fait, aka Love Affair(s), leads France's César Award nominations with a total 13 including each of the top acting categories as well as Best Director and Best Film. The official 2020 Cannes Film Festival selection is followed by Albert Dupontel's comedy/drama Adieu Les Cons (Bye Bye Morons) and François Ozon's Eté 85 (Summer Of 85) with 12 each. The latter was released locally last summer and played Toronto in September.
Other titles to make the cut this morning include the Oscar shortlisted Two Of Us (Deux) from Filippo Meneghetti with Best Actress nods for leads Martine Chevallier and Barbara Sukowa as well as Best Original Screenplay and Best Debut Feature.
In the Foreign Film category are Sam Mendes' 1917, Todd Haynes' Dark Waters, Thomas Vinterberg's Another Round (also Oscar shortlisted on Tuesday), Jan Komasa's La Communion and Jonas Trueba's Eva In August.
The César Awards ceremony is currently scheduled to take place on March 12 at Paris' Olympia theater. Preparations are ongoing, however, exactly what form the proceedings will take is still up in the air amid Covid restrictions. …
Editing nominations (in French).
Sont Nommes Pour Le Cesar du Meilleur MONTAGE
CHRISTOPHE PINEL pour ADIEU LES CONS
TINA BAZ pour ADOLESCENTES
ANNETTE DUTERTRE pour ANTOINETTE DANS LES CÉVENNES
MARTIAL SALOMON pour LES CHOSES QU'ON DIT, LES CHOSES QU'ON FAIT
LAURE GARDETTE pour ÉTÉ 85