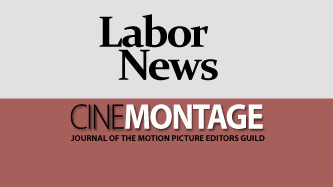 Reprinted from Deadline Hollywood by Dominic Patten on December 4, 2020.
Surging coronavirus cases and tumbling intensive-care unit bed availability looks almost certain to plunge Los Angeles and the rest of Southern California into a new lockdown period this weekend.
Coming much quicker than anticipated, the state's Department of Public Health late Friday night declared that ICU capacity has fallen fast to just 13.1% for Southern California.
If the area remains just one more day below the 15% threshold deemed the danger point by Governor Gavin Newsom on December 3, then his regional stay-at-home order would come into effect early Sunday.
Once triggered, the state order automatically goes into effect for three weeks. …
Covid-19 Confusion: What You Need to Know About the Dueling Stay-at-Home Orders from L.A. City, L.A. County and the State of California
Reprinted from Deadline Hollywood by Tom Tapp on December 4, 2020.
After three separate Covid-19 stay-at-home orders in the past week, many Los Angeles residents are understandably confused.
Very briefly, the orders emanate from the State of California, L.A. County and L.A.'s mayor. Counties and cities may be more restrictive than the state mandates, but not less restrictive. For the most part, the California order is more stringent.
The state edict prohibits gatherings of any size of people from more than one household, closes many sector operations including in-person dining at restaurants and personal grooming services, and requires 100% masking and physical distancing. It does allow essential workers to continue mostly as before. Schools will be required to stay in whatever state of opening they are at the tine the order takes effect. …