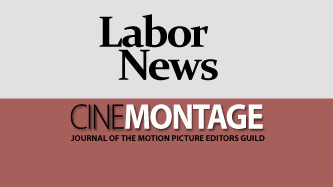 Reprinted from The Hollywood Reporter by Alex Ritman on October 31, 2020.
Following similar moves across Europe to battle a rising second wave of COVID-19 cases, England is heading into a month-long lockdown.
Cinemas — and all non-essential businesses — across England are going to be ordered to close for a second time this year, with the government on Sunday announcing that the country will be going into a month-long nationwide lockdown from Thursday until the start of December.
The news comes as the UK struggles with an alarming second wave of novel coronavirus infections. The Scientific Advisory Group for Emergencies (SAGE) reportedly told Prime Minister Boris Johnson that COVID-19 was spreading significantly faster than their worst-case scenarios and could potentially kill 85,000 people this winter. Daily cases have now reached 24,405, with 274 deaths on Friday. Total official deaths now number 46,229.
With a second wave spreading across Europe, France and Germany announced lockdowns earlier this week. Cinemas have also been closed in Italy, while Spain has imposed a curfew to stem the spread of the virus. …
Mini-Cannes Festival Wraps Up as France Locks Down
Reprinted from The Hollywood Reporter by Scott Roxborough on October 30, 2020.
Cannes wrapped a late, and truncated, version of its 2020 film festival on Thursday, just hours before all of France went into a second coronavirus lockdown.
The French Tech, a comedy from director Bruno Podalydès, closed the three-day mini-festival at 8 p.m. local time with a gala screening at Cannes' Palais des Festivals. At midnight, per orders announced a day earlier by French President Emmanuel Macron, the country closed shop, entering a second COVID-19 lockdown.
"We were the first major film event to be affected by the pandemic, and now we are the last festival of the autumn," Cannes festival director Thierry Frémaux told The Hollywood Reporter, referring to his decision in May to cancel the physical Cannes 2020 festival. Instead, Frémaux unveiled the list of films that would have premiered on the Croisette this year, labeling them Cannes' "2020 Official Selection" and watched the movies tour various other international events. …