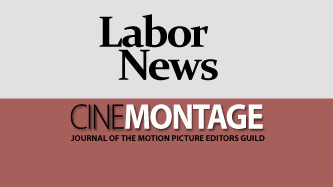 Reprinted from The New York Times by Aljean Harmetz on October 31, 2020.
Sean Connery, the irascible Scot from the slums of Edinburgh who found international fame as Hollywood's original James Bond, dismayed his fans by walking away from the Bond franchise and went on to have a long and fruitful career as a respected actor and an always bankable star, died on Saturday. He was 90.
His death was confirmed by Nicola Sturgeon, Scotland's first minister, on Twitter. "Our nation today mourns one of her best loved sons," she wrote. She did not say where he died.
"Bond, James Bond" was the character's familiar self-introduction, and to legions of fans who have watched a parade of actors play the role — otherwise known as Agent 007 on Her Majesty's Secret Service — none uttered the words or played the part as magnetically or as indelibly as Mr. Connery. …
Tributes Flood in for Sean Connery: 'A Trailblazer and a True Legend'
Reprinted from Deadline Hollywood by Tom Grater on October 31, 2020.
Tributes are flooding in today for Sean Connery, the Bond actor who has died at the age of 90. You can read our obituary here. Below is a rundown of some of the early testimonials, this list is being updated. …
Sean Connery Appreciation: The Man with a Midas Touch for Making Some Favorite Movie Memories
Reprinted from Deadline Hollywood by Pete Hammond on October 31, 2020.
"To those of a certain generation, James Bond 007 will forever be defined by the way the original movie Bond, Sean Connery, played him," writes Pete Hammond in Deadline Hollywood. "Recalling where you were when you saw Goldfinger for the first time has almost the same impact as many other momentous events in our young lives. As I was reminded this morning in an email from Darryl, my school buddy, 'Remember when Bob Barr, you, and me went to see Goldfinger at the Palos Verdes Fox theater? We sat through it twice. Great memories.'
"Ah, yes. He didn't have to remind me. It seems like yesterday. We also sat through the Goofy cartoon short playing with it in order to do that. At that point I hadn't even seen the first Bond film, Dr. No, and I do recall liking the second one, From Russia With Love, a lot.
"But Goldfinger was something else. It was, for me, the first franchise action movie that made a real impression. Sequels and franchises barely were a blip then. But Connery and Bond started it all. No question about that. That we are still fawning over Bond six decades later, and that the much-delayed newest installment, No Time To Die, is being given responsibility for perhaps saving the future of movie theatres, says it all. Connery deserves much credit for establishing our own bond with Bond, and all the others from Roger Moore to Daniel Craig know well they owed him a debt of gratitude. The end of every 007 film always says 'James Bond Will Return.'  It is sad to think the reality is this James Bond won't be returning. But boy, what he left behind! …