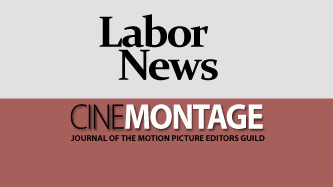 Reprinted from an AFL-CIO press release by Richard Trumka on November 7, 2020.
"Democracy is prevailing," writes AFL-CIO president Richard Trumka. "Joe Biden and Kamala Harris' victory in this free and fair election is a win for America's labor movement. Everywhere in every way, working people are heroically and resiliently fighting back against this pandemic, its economic fall out, chronic income inequality and systemic racism.
"President-elect Biden and Vice President-elect Harris saw us, heard us and campaigned on a promise that we, as one nation, will build back even better than before. That is why working people decisively rejected the politics of darkness and division and voted in record numbers for public servants who want to join us in writing America's comeback story.
"Let's be clear: Union voters delivered this election for Biden and Harris. Their message and commitment to create 'the most significant pro-labor, pro-worker administration' resonated with our 12.5 million members and 56 affiliated unions who are hungry for a bigger voice in our economy and our politics. …