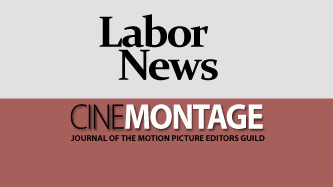 Reprinted from The Hollywood Reporter by Bryn Sandberg on December 9, 2020.
On December 5, a Los Angeles County-based restaurant owner went viral after posting a video of herself showing off her outdoor dining area, which she was forced to shut down after November orders from California Governor Gavin Newsom. In the clip, the woman, Pineapple Hill Saloon & Grill owner Angela Marsden, pans away from her patio, its picnic-style table and chairs situated 7 feet apart to comply with COVID-19 restrictions, to reveal a series of large white tents with similarly distanced seating a mere 50 feet away.
The second outdoor dining area wasn't for another restaurant, though. It was the catering setup for the NBC series Good Girls, which was shooting near her Sherman Oaks eatery. "Tell me that this is dangerous but right next to me, as a slap in my face … this is safe?" asks Marsden, her voice breaking behind her mask. "Everything I own is being taken away from me, and they set up a movie company right next to my outdoor patio."
The restaurant owner's frustration highlights what many feel is a double standard in the state of California: Why is the film industry allowed to keep working when so many other businesses have been forced to shut down? Growing tension over this very question has created friction between the film industry and the local community in Los Angeles, where much production takes place. Even some within the entertainment industry say they don't think filming should be up and running right now: "The human inclination to move forward is overriding common sense," says one talent attorney with several clients on set.
The discussion about why the film industry gets what some decry as "special treatment" has been heating up in recent weeks amid the new surge of COVID-19 cases in the city. It reached a boiling point when Newsom unveiled his latest stay-at-home order, the state's most stringent restrictions since the initial March lockdown. The missive shuttered salons, cordoned off playgrounds and banned outdoor dining at restaurants like Marsden's in areas where ICU capacity at local hospitals falls below 15 percent. But conspicuously missing from the list: film and television production. …