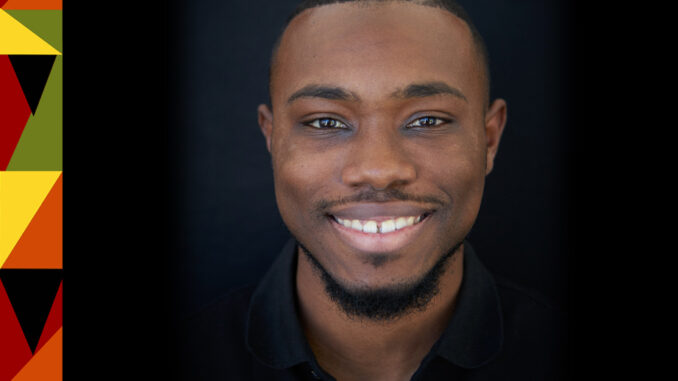 For each day in the month of February, the Committee will be highlighting African-American members, both past and present, and their accomplishments. We look forward to showing the contributions and influences African-Americans have had on the industry.
---
Name: DeVaughn Watts

What's your job? Music Editor

List the credits you're most proud of. "Us," "6 Underground," "Guava Island," "The Predator," "The Invisible Man"

What are you working on right now? A Marvel film.

Who and what are your influences and/or mentors? My mentor is Del Spiva (another African American music editor with 20 years in the industry).

What books are you reading, shows are you watching and/or movies you're excited about? Definitely excited to see the finished product of the film I'm currently working on. Also "Coming 2 America" (which my mentor worked on) and all the new Marvel movies coming soon.

What would be your superhero name? Mr. Incredible

What are your black history month memories and any cultural or historical impacts on your life? When Barack Obama became president! Proves that WE CAN ACCOMPLISH ANYTHING.

What's the best piece of advice you've been given? "You miss every shot you don't take."

If you could time travel, when would you go and why? To graduating year at high school. I'd love to get a "leg up" in the industry and get a bigger head start than what I already had.

What's a little known fact about you? What are your hidden (or not so hidden) talents? I'm very musically talented and can sing very well.

Was there a television show/movie that inspired you to pursue your career? Well the movie "Drumline" inspired me to chase music in college/attend an HBCU, and I honestly wouldn't be where I'm at today if I didn't.

What's your personal/professional mantra? Never complain about where you're at/what you're going through because it could ALWAYS be worse. Instead GET UP and DO SOMETHING ABOUT IT.

What's the last show/movie that left you speechless? "Uncut Gems." That ending was INSANE!!!

What would be your dream project to work on? Honestly??? The next big "Black Panther" movie. I'm so blessed to be working on a Marvel film currently so I'm on the right track!