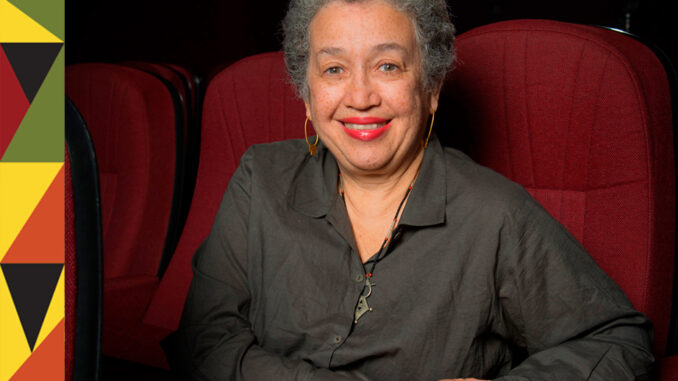 For each day in the month of February, the Committee will be highlighting African-American members, both past and present, and their accomplishments. We look forward to showing the contributions and influences African-Americans have had on the industry.
Name: Lillian Benson, ACE
What's your job? Picture Editor
List the credits you're most proud of: The two projects I am most proud of are "Eyes on the Prize II," the landmark Civil Rights series on PBS, and "Get In the Way: The Journey of John Lewis," a recent documentary special about the life of Rep. John Lewis.
What are you working on right now? I am a Picture Editor on the NBC series "Chicago Med."
Who and what are your influences and/or mentors? Joe Staton was a mentor early in my career. He ran an editorial service in NY where he edited commercials, documentaries and independent features. As a result I was able to learn about different genres. He also got me into the union.
What are your Black History Month memories, and what cultural or historical impacts have they had on your life? I have edited films about many African American icons: Martin Luther King, Jr., Maya Angelou, Judith Jamison, Bayard Rustin, Audre Lorde, and former Los Angeles Mayor Tom Bradley. But my most important memory was when I met Rep. John Lewis in St. Louis, at a screening of the film about him. The audience at Washington University gave him a resounding standing ovation. It was very moving to see them express so much love for someone who has done so much good.
What's the best piece of advice you've been given? When I was just starting to edit, my supervising Editor told me, "Go for the cut immediately. Don't try to think about all the options. You can always go back and get change it later. Just follow your instinct."
What's a little-known fact about you? What are your hidden (or not-so-hidden) talents? I am a decent singer.
What would be your dream project to work on? A feature film about a famous African-American.