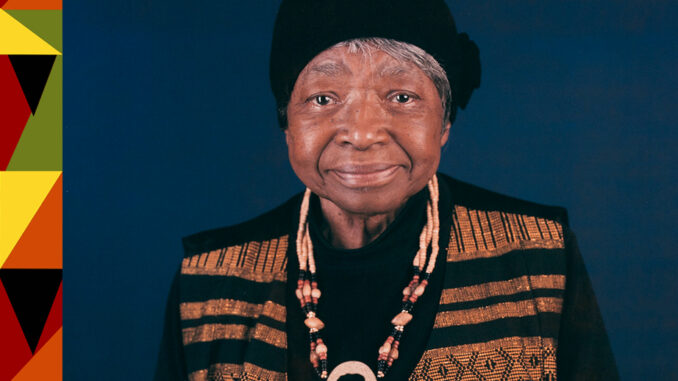 For each day in the month of February, the Committee will be highlighting African-American members, both past and present, and their accomplishments. We look forward to showing the contributions and influences African-Americans have had on the industry.
---
Madeline Anderson, Picture Editor
Madeline Anderson as born in 1924 in Lancaster, Pennsylvania. Madeline is quoted as saying, "When I was growing up, I was an avid moviegoer in Lancaster, Pennsylvania. I used to go to the movies every Saturday and stay in there all day long. So, I loved movies from a very early age. I also saw how black people were depicted, and then also [things like] Tarzan and the Apes and Gene Autry films. We were always depicted as being not too smart and we didn't have clothes on, and the white man was always smarter. It was not an image that made you proud of who you were. So I decided that I was going to be a filmmaker. I was going to depict proud black people." (Metrograph edition 1917)
An early job during her college years was babysitting for New York City based independent and documentary filmmaker Richard Leacock. He gave her the connection she needed to move into the world of television and cinema. Anderson is credited as the first American born black woman to produce and direct a TV documentary, ("Integration Report I," 1960 and "I Am Somebody," 1970) the first to direct and produce a syndicated TV series ("Sesame Street," 1974), one of the first black women to join the film editors union.
Madeline was asked what role the advent of television played in the 1960s in terms of defining careers, "When I started out in the film industry, there were no film schools. The way you learned was by becoming someone's assistant. That wasn't easy for us, because if you weren't a son or related to someone in the industry, no one would hire you. I was fortunate enough to meet Ricky Leacock while I was at NYU. He and his wife were such supporters of mine and I took advantage of every opportunity that came along… When you're in the industry and you start having a track record, that's how you get jobs. It was very difficult for Black people to gain a track record because we didn't know who was in the union, and who were our 'friends.' Luckily, I had Ricky, D.A. Pennebaker, and Shirley Clarke in my corner, and I worked in that space for two years, so people began to know about me. When I worked with Shirley, ("The Cool World," 1963), she treated the crew so wonderfully. Now, she was working with Frederick Wiseman at the time, he was the producer. They wanted to get this film into theatrical release, and so had to have union workers in the editing room—the editor was a wonderful African American man, Hugh Robertson. I was Shirley's assistant in everything. When we were on location shooting, I was the script clerk and the AD. When we were in the editing room, I was her assistant and took care of the organization. Hugh and Shirley got me an application to the editor's union. That was the beginning of my fight to get into the union, because now I was legitimate: I had a job on a union production. It was a wonderful thing for me. I got my foot in the door. After that, I was on my way." (Metrograph edition 1917)
-Mike Jones