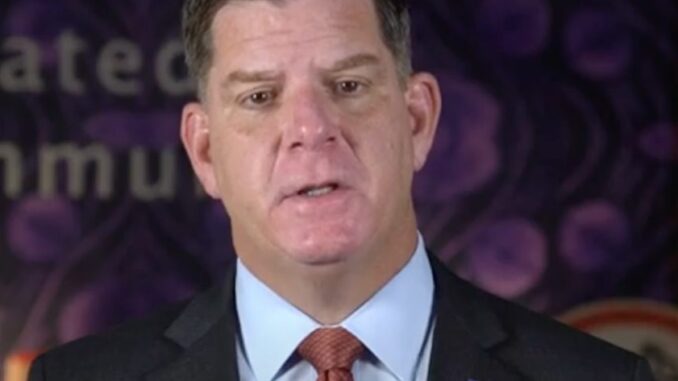 Reprinted from The Hill by Alex Gangitano on February 4, 2021.
Senators vetted Boston Mayor Marty Walsh in a confirmation hearing on Thursday, pressing President Biden's pick to lead the Labor Department on a number of issues.
Walsh, a former union leader, would be taking over the agency during a crucial time as the safety of front-line workers has been put in the spotlight due to the coronavirus pandemic.
In opening remarks at his hearing before the Senate Health, Education, Labor and Pensions (HELP) Committee, Walsh said that workers right now are critical to the future of the economy, as well as for communities and families. …
Biden's Labor Pick Would Bring Union Advocate to Cabinet
Reprinted from The Wall Street Journal by Amara Omeokwe on February 4, 2021.
President Biden's pick for Labor Department secretary, Boston Mayor Marty Walsh, would bring a champion of organized labor to the White House cabinet.
Walsh, who testified at a Thursday Senate hearing on his confirmation, is expected to pursue the administration's labor goals, including efforts to recover millions of jobs lost last year, expanding who qualifies for overtime pay and pressing Congress to raise the federal minimum wage to $15 an hour.
He also is expected to pursue the administration's plans to boost labor unions, a promise Biden made while campaigning for president. …
Walsh on Thursday said work at OSHA, including increasing the number of the agency's inspectors, would be a priority for him should he be confirmed.
"If we increase standards and don't increase inspectors, then we don't really protect the American worker," Walsh said. …