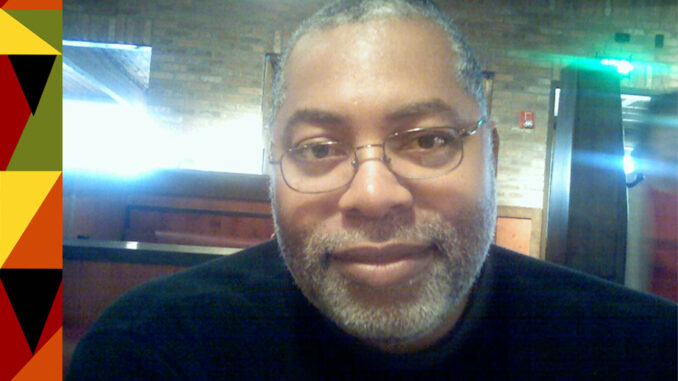 For each day in the month of February, the African American Steering Committee will be highlighting Local 700's African American members, both past and present, and their accomplishments. We look forward to showing the contributions and influences African Americans have had on the industry.
---
Name: Marvin Morris
What's your job? Music Editor
List the credits you're most proud of? "When the Levees Broke," "Marshall," "Bad 25," "BlacKKKlansman"
What are you working on right now? "Genius: Aretha Franklin"
Who and what are your influences and/or mentors? My influences are my grandparents, my mother, Jimi Hendrix (I once thought I was him).  My mentors, Katherine Quittner, Steve Williams, Bob Badami.  How lucky can one person get!!!
What books are you reading, shows are you watching and/or movies you're excited about? "James Brown – A biography by Geoff Brown," "Lonely Eagles: The Story of America's Black Air Force in World War II"
What would be your superhero name? Marvelous Marv
What are your black history month memories and any cultural or historical impacts on your life? I come from a very political family and I was around when Malcolm X and Martin Luther King Jr. were killed.
What's the best piece of advice you've been given? It's just a movie.  No one cares how it got done, they just want to know, DID IT GET DONE.  If you love it, have fun doing it.
If you could time travel, when would you go and why? Into the future, to see if they can capture a person's knowledge (death is the great waster of talent).
What's a little-known fact about you? What are your hidden (or not so hidden) talents? I collect and build car models.
What's your favorite (Black) television/movie moment? Mr. Tibbs slaps Endicott  
Was there a television show/movie that inspired you to pursue your career? "American Gigolo," "Cat People" (Giorgio Moroder), "In the Heat of the Night," "Ironside" (Quincy Jones)
What's your personal/professional mantra? Sweat not, and show great work!
What's the last show/movie that left you speechless? "Se7en"
What would be your dream project to work on? Any kind of James Brown story.