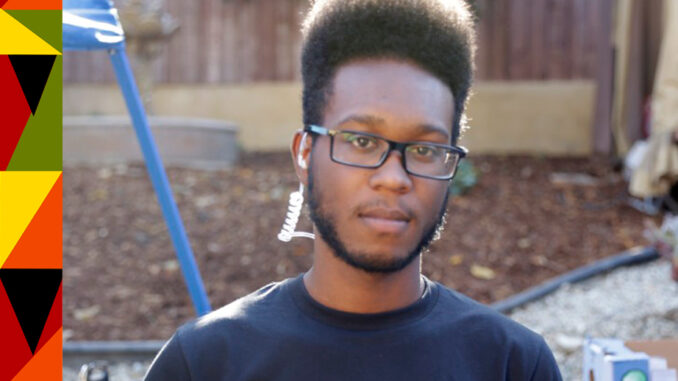 For each day in the month of February, the African American Steering Committee will be highlighting Local 700's African American members, both past and present, and their accomplishments. We look forward to showing the contributions and influences African Americans have had on the industry.
---
Name: Spencer Thompson
What's your job? Assistant Editor
List the credits you're most proud of. "Powerbook IV: Force" Season 2
What are you working on right now? "Powerbook IV: Force" Season 2
Who and what are your influences and/or mentors? The who influenced me are Akira Kurosawa, George Lucas, and Christopher Nolan
What books are you reading, shows are you watching and/or movies you're excited about? I just started "The Men Who Would Be King" by Nicole Laporte
What would be your superhero name? Sky High
What are your black history month memories and any cultural or historical impacts on your life? Learning about black inventors. 
What's the best piece of advice you've been given? Destiny favors the brave. Be brave, be bold, be everything you are meant to be.
If you could time travel, when would you go and why? I'd love to go back to May 25th, 1977 Watch "Star Wars" opening day. 
What's a little known fact about you? What are your hidden (or not so hidden) talents? I practiced parkour. 
What's your favorite (Black) television/movie moment? Sweetback's Badasssss Song by Melvin Van Peebles is my favorite.
Was there a television show/movie that inspired you to pursue your career? James Bond "Die Another Day" inspired to me to get into the film business. 
What's your personal/professional mantra? Fix It In Pre!
What's the last show/movie that left you speechless? "Parasite"
What would be your dream project to work on? A Christopher Nolan film.