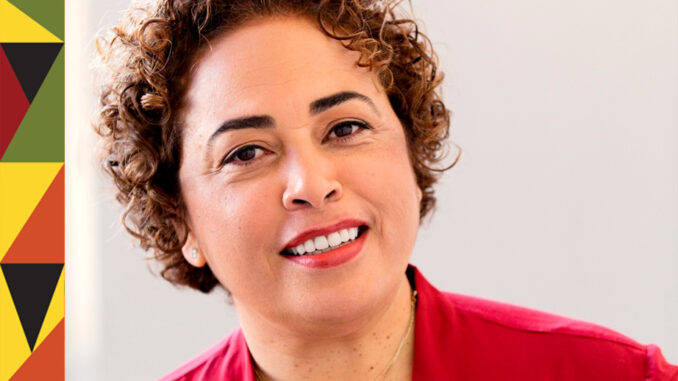 For each day in the month of February, the Committee will be highlighting African-American members, both past and present, and their accomplishments. We look forward to showing the contributions and influences African-Americans have had on the industry.
Name: Terilyn A. Shropshire, ACE
What's your job? Editor/Storyteller/Facilitator of Filmmaker's Visions
List the credits you're most proud of. All of them
What are you working on right now? "The Old Guard" directed by Gina Prince Bythewood
Who and what are your influences and/or mentors? 1st and foremost my parents who I always say gave me boundaries but no limits. Every editor I had the privilege to work next to have been my mentors, and I am influenced by the artistry of others. I learn invaluable lessons living in the journey of my directors. Of course, Queen Lillian Benson who I am grateful to for always sharing her sage wisdom.
What books are you reading, shows are you watching and/or movies you're excited about? I am listening to Michelle Obama narrating "Becoming" on my commute to work. "The Water Dancer" by Ta-Nehisi Coates is next on my reading list.
What would be your superhero name? Quiet Storm or Terilyn 😉
What are your Black History Month memories, and what cultural or historical impacts have they had on your life? I do not limit celebrating our achievements to one month. Professionally, one of my greatest honors was editing Sidney Poitier's Lifetime Achievement Tribute for the 74th Oscars and meeting him afterward at the Governor's Ball. Hanging with Quincy Jones at his house as he advised the director and me on music for the tribute wasn't bad either.
What's the best piece of advice you've been given? I was once told by one of my editors to "Say what you mean and mean what you say."
If you could time travel, when would you go and why? I often say having the gift of foresight can be a blessing and a curse. Hindsight gifts us our lessons. Given that I believe everything prepares me for THE NEXT, I am good to stand where I am at the moment. Though, visiting the White House while the Obama's were in residence would been cool.
What's a little-known fact about you? What are your hidden (or not so hidden) talents? I was a long-distance swimmer in high school which taught me the lessons of patience, strategy, and endurance when moving through resistance. I can make a mean pot of gumbo.
What would be your dream project to work on? One where I get final cut, LOL!