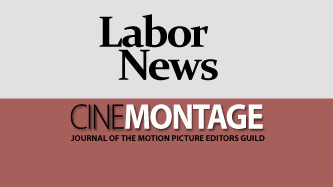 Reprinted from The Hollywood Reporter by Alex Weprin on April 14, 2021.
An open letter headlined "We Stand for Democracy" and opposing restrictions on voting drew hundreds of signees from across corporate America, including many names from the entertainment industry.
Among the companies attaching their names to the letter were Netflix, ViacomCBS, Apple, Amazon, Alphabet and Live Nation Entertainment.
Individuals signing the letter included notable entertainment figures J.J. Abrams, George Clooney, Channing Dungey, Lee Daniels, Larry David, David Geffen, Demi Lovato, Peter Chernin, George Lucas, Samuel L. Jackson, Lin-Manuel Miranda, Shonda Rhimes, Shari Redstone and David Zaslav, as well as corporate leaders like Warren Buffett, Mike Bloomberg and Kenneth Cole.
The letter, which was organized by former American Express CEO Ken Chenault and Merck CEO Ken Frazier, was published as a two-page advertising spread in Wednesday's New York Times and Washington Post. While not calling out Georgia by name, it called out efforts to restrict voting access (Georgia passed a restrictive voting bill a few weeks ago, with dozens of other states weighing similar bills). …