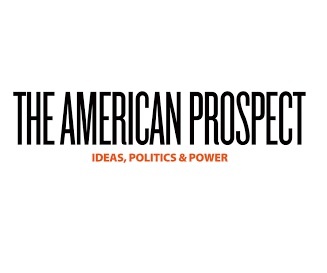 Reprinted from The American Prospect by Harold Meyerson on April 13, 2021.
"[Monday], in the course of my postmortem on the rather resounding defeat of the campaign to unionize the workers at Amazon's warehouse in Bessemer, Alabama, I noted that the change in the class composition of America's unionized workforce was accelerating," writes Harold Meyerson in The American Prospect. "More than ever, perhaps, the dividing line between workers who can win a union and workers who can't depends on their replaceability, clunky though that word may sound.
"In my article [Monday], I pointed out that blue-collar and low-paid service sector workers fear being discharged, harassed, or downgraded by management, or even having their workplace closed, for supporting unionization, even though many such management threats violate federal labor law. (The penalties for such violations, however, are altogether negligible.) Professionals, by contrast, usually know that management would have trouble finding and training their replacements, and that they have a decent chance of finding comparable employment even if they're let go. (That's why unions of professional athletes wield such clout.)
"It's not surprising, then, that professionals have continued to unionize during the past few years, in media outlets, at nonprofits, in school districts and universities, and in hospitals. Nor is it surprising that successful unionization campaigns among blue-collar workers have been few and far between. …
After Union Vote, Bezos Vows to Do Better for Amazon Workers
Reprinted from The Washington Post by Joseph Pisani on April 15, 2021.
"I think we need to do a better job for our employees," said Bezos, who will be stepping down as CEO later this year and will become executive chair of the online shopping giant.
Amazon's treatment of workers has been in the spotlight during the pandemic. While coronavirus was raging, warehouse workers had to pack orders as Amazon sales soared.
The New York attorney general is suing Amazon for not doing enough to protect workers against the virus at two facilities in the city. And earlier this month, the company vowed to improve working conditions after acknowledging that some delivery drivers might have had to urinate in bottles to deliver packages on time, an allegation the company previously denied. …